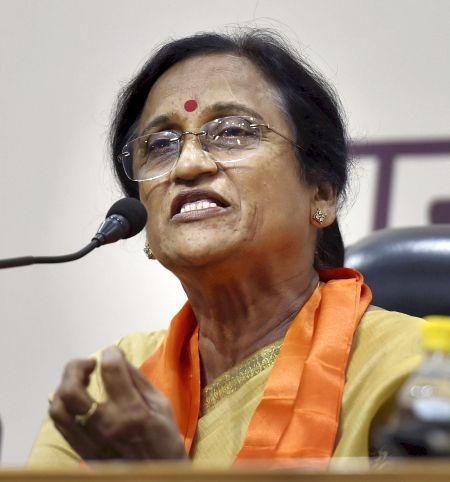 In the era of social media, one needs to be careful about what one puts out, as you never know when they will come back to haunt you.
On Thursday, October 20, Uttar Pradesh Congress leader Rita Bahuguna Joshi joined the Bharatiya Janata Party.
At her press conference, she announced that her switch was owing to party vice-president Rahul Gandhi's poor leadership.
And while she slammed the Congress for its politics over the Indian Army's surgical strikes, Twitterati did what it does the best -- dig up her old tweets on her new party.
Here are some of them: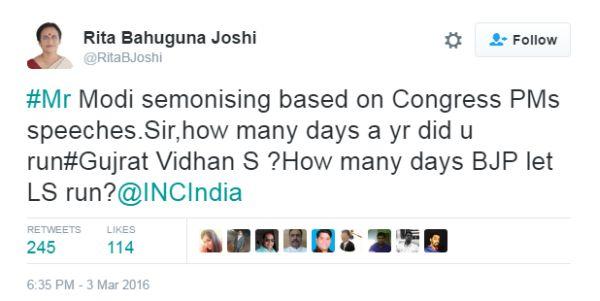 Clearly, Joshi wasn't impressed with Narendra Modi's speeches and the way the BJP functions in the Lok Sabha.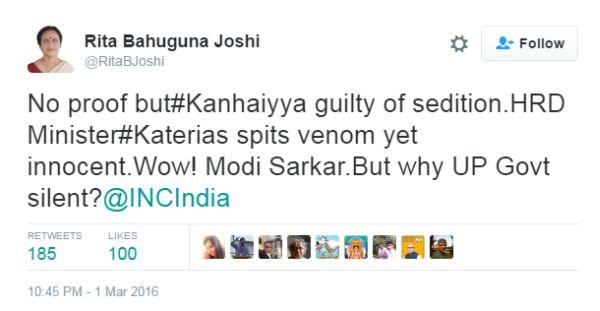 Remember the Kanhaiya Kumar sedition controversy?
Joshi wasn't hesitant about slamming the PM for being quiet on hate speeches by his ministers.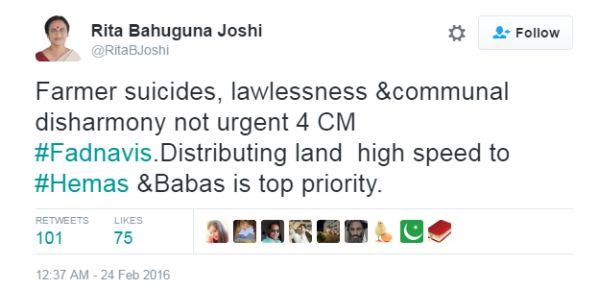 Joshi also criticised Maharashtra Chief Minister Devendra Fadnavis and actress Hema Malini, the BJP MP from Mathura.
She took a dig at Fadnavis on how he had allotted land to Hema Malini in Mumbai at cheap prices.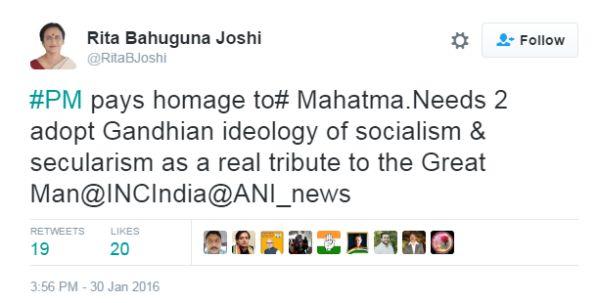 On Mahatma Gandhi's death anniversary, Joshi took a dig at Modi for not adopting socialism and secularism.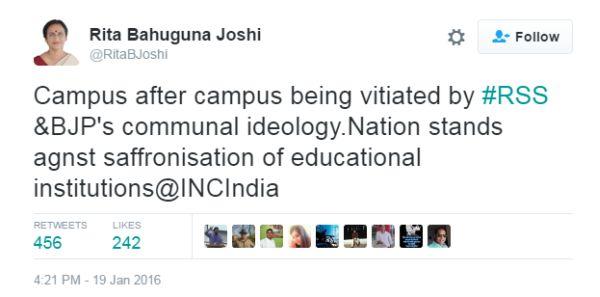 She didn't just criticise just the PM and the BJP. She also slammed the Rashtriya Swayamsevak Sangh for its communal ideology.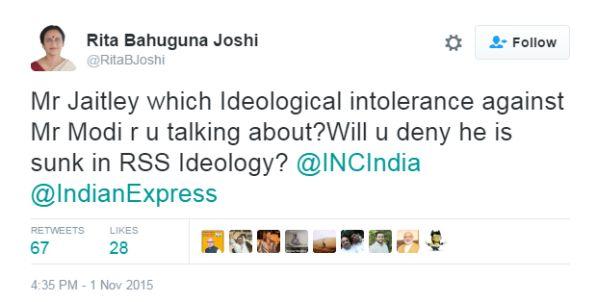 And remember the time Finance Minister Arun Jaitley spoke out against the Congress and other 'intellectuals, saying they practised 'ideological intolerance' against Modi?
Well, this is what Joshi had to say about it.
Compiled by Syed Firdaus Ashraf/Rediff.com