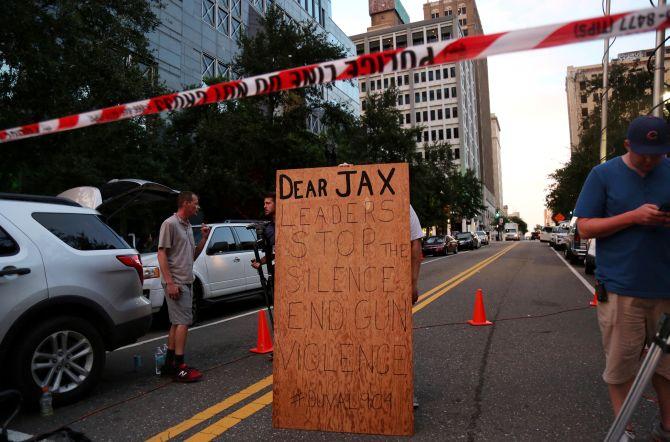 A gunman opened fire at an online video game tournament as it was being live-streamed from a mall in Jacksonville, Florida, killing two people and then fatally shooting himself, authorities said.
Hours after the mass shooting, Sheriff Mike Williams said the suspect succumbed to a self-inflicted injury.
Addressing the media, Williams said that as per preliminary investigation, the suspect was identified as a 24-year-old white male from Baltimore, Florida, named David Katz.
"Our investigation has revealed that the suspect had come to attend the gaming competition. However, we are yet to confirm his name and other details. We have also not yet established the motive behind the shooting. A search of his vehicle is being done," he said.
Nine other people were wounded by gunfire and all were in stable condition Sunday evening after being taken to hospitals, Williams said. He added that two others were injured in the rush to flee the gunfire.
The incident, which caused multiple fatalities, occurred at a Madden (American football video game) tournament at Chicago Pizza at the Jacksonville Landing.
The competition was held in a gaming bar that shares space with a pizzeria. Viewers could watch the games online and see the players.