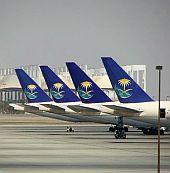 Indian embassies in the Gulf region have advised Non-Resident Indians staying in the region not to carry large amount of Indian currency when travelling to India.
"There have been some instances when NRIs have been found carrying large amount of cash in the form of Indian currency while visiting India and faced problem at airport. In some cases the currency being carried by NRIs has even been found to be counterfeit," a statement released by the Indian missions in the Gulf region said.
According to the statement, only Indian residents are allowed to carry up to Rs 7,500 in Indian currency per person when travelling abroad or returning to India. The statement said there is misconception that NRIs are allowed to carry Indian currency back to India.
The Indian embassy in Muscat said that recent developments related to certain incidents of handling fake Indian currency by visitors to India from Oman have been a matter of concern for the government of India and the government of Oman.
It said that this has nececitated clarification of the Indian position with regards to handling Indian currency by passengers travelling to and from India.
"As per the government of India regulations, only those persons who are residents of India are allowed to take out Indian currency, up to a ceiling of Rs 7,500 per passenger, when travelling abroad.
"Similarly, only those persons who are residents of India can bring back Indian currency, up to the ceiling of Rs 7,500 when returning to India. In all other cases of foreigners, and those Indian nationals who are not residents of India/NRIs, it is prohibited under Indian law to either take any amount of Indian currency from India or to bring it into India," the statement said.
The statement added that visitors to India are allowed to carry any amount of Omani rials or other convertible foreign currencies, which can be exchanged at authorised exchange centres in India, including at international airports, hotels, and other locations.
However, in case the foreign currency exceeds the equivalent to $5,000 in cash, or an overall of $10,000 when combined with other financial instruments such as cheques, travellers' cheques, drafts, etc., a declaration to the customs officers at Indian international airports at the time of arrival or departure is required.