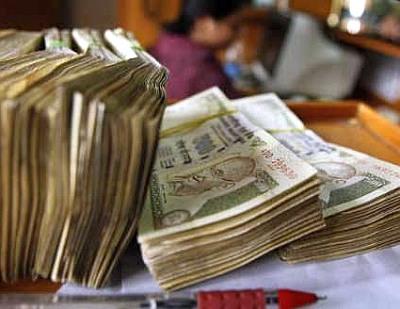 The government may on Monday file an additional affidavit in the Supreme Court over the black money issue, stating clarification on its earlier stand of not revealing the names of those account holders who have deposited money in foreign banks.
According to media reports, amid a growing clamour for naming of alleged black money holders, the Centre may also reveal the names of three account holders in the additional affidavit.
The Narendra Modi government, which had promised to bring back black money kept by Indians in foreign banks, recently toed the line of the previous UPA regime by informing Supreme Court that it cannot make public such details as have been shared by countries with which India has a double taxation avoidance agreement.
Slamming the NDA government for stating that it cannot disclose details of the data shared by it with foreign countries regarding black money, Rajya Sabha MP and senior lawyer Ram Jethmalani last week said that its recent submission in Supreme Court in the matter was "ill-advised".
Switzerland has promised to co-operate with India on black money saying that it will examine requests for banking information on a priority basis but a former Swiss Bank employee and a whistleblower Rudolf Elemer says that India must press for names and figures.
"To be fair here, there is a lot of talk going on and promises made, but understand that the Indian government is the world champion in delaying things especially about information. Therefore, as long as the Indian government does not have facts, names and figures, it is not positive move for present government. At the end of the day you need to have the information - client's name, amount, if there is no deadline agreed on, then you're still in the air and you don't know if you are going to receive the information tomorrow or in 2019 when Switzerland implements automatic information exchange," Elmer was quoted as saying by television channel CNN-IBN.
Last week, Finance Minister Arun Jaitley warned the Congress that it would face "embarrassment" because "a big name" from the party is on the list of Indians who hold illicit foreign bank accounts. The Congress had called it an attempted blackmail.