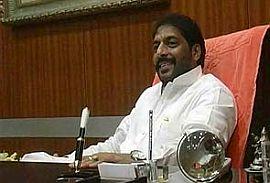 Delhi Police on Saturday filed a charge sheet in the Geetika Sharma suicide case in a court in New Delhi accusing the former Haryana minister Gopal Goyal Kanda and his employee Aruna Chaddah of conspiring to intimidate the victim for taking the extreme step.

Kanda and Chaddah, who are in judicial custody, were also chargesheeted for destruction of evidence and for hacking and destroying the hard disks of computers of Kanda's MDLR firm.

Two months after the suicide of the former air hostess, the 1020-pages charge sheet was filed under various provisions of the Indian Penal Code and Information Technology Act and named 65 prosecution witnesses.

Former air hostess Geetika was found dead on August 5 at her Ashok Vihar residence in North West Delhi. In her August 4 suicide note, 23-year-old Geetika had said she was ending her life due to "harassment" by Kanda and Chaddah.

Additional Chief Metropolitan Magistrate D K Jangala took cognisance of the charge sheet and fixed the case scrutiny of documents on October 9.

The charge sheet accused the duo of committing offences under section 306 (abetment of suicide), 120 B (criminal conspiracy), 506 (criminal intimidation), 201 (destruction of evidence), 467 (forgery of valuable security), 468 (forgery with intention to cheat), 469 (forgery with intention to harm reputation) and 471 (using forged documents as genuine) of the Indian Penal Code.

The charge sheet added that they also committed offence under section 66 of the Information and Technology Act which deals with hacking of computers.

"In view of the matter on record, I take cognisance of the charge sheet. Put up for scrutiny of documents on October 9," the court said.

In her suicide note, Geetika had also said Kanda and one of the MDLR employees, Chaddah, were harassing her to rejoin the firm after she left the job.

Geetika's post-mortem report suggested she had physical relation for a long time.

Following Geetika suicide, a magisterial court had issued a non-bailable warrant (NBW) against former Haryana minister Kanda on August 16 and he had surrendered before police on August 18.

Before surrendering, Kanda had made tried to secure anticipatory bail, first from the sessions court and then from the high court. His plea for anticipatory bail, however, was rejected by both the courts.

After his arrest, the court had dismissed Kanda's bail plea on the ground that further probe was needed in view of a police report that Geetika was pregnant in March this year.

It had also said there was need to investigate whether there was any connection between the pregnancy and the alleged pressure by Kanda on Geetika to join his company.

Chaddah was arrested on August 8 when she was called for questioning by the police. The court had dismissed her bail plea on fears that if released on bail, she might tamper with the evidence.