For Manohar Parrikar, who proved himself to be Bharatiya Janata Party's best bet in Goa by sewing up a coalition and proving its majority on the floor of assembly, it is a homecoming and another stint as chief minister of the coastal state.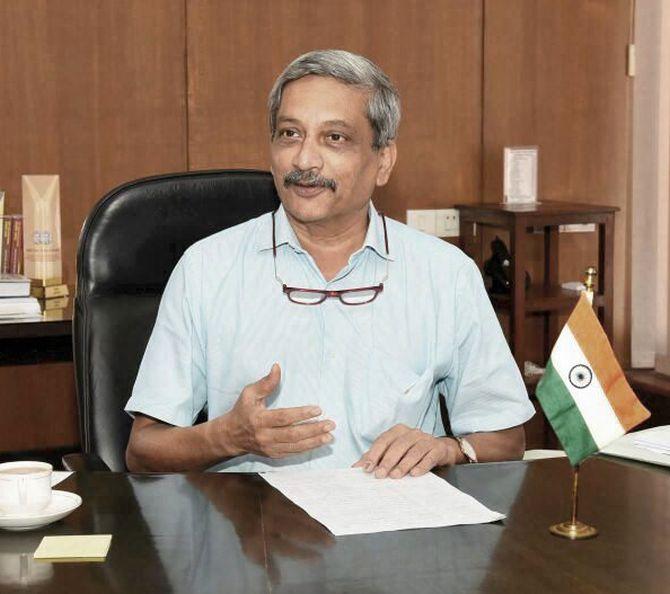 Despite failing to secure a simple majority in the polls, the BJP managed to win the support of two regional parties besides the backing of two independents, outsmarting the Congress which emerged as the single largest party with 17 seats in th 40-member house.
Right from the start of campaigning, the BJP had sent across a subtle message that if it wins, the government would be headed by Parrikar.
Parrikar led the BJP's campaign from the front.
A metallurgical engineer from IIT Bombay, Parrikar, post-election, displayed splendid political acumen and skill in forging a coalition winning over the Maharashtrawadi Gomantak Party and Goa Forward Party.
Born in a middle class business family in Mapusa in north Goa, Manohar Gopalkrishna Prabhu Parrikar graduated to the BJP from the Rashtriya Swayamsevak Sangh ranks.
He joined the RSS in his school days and always held that the ideology and training he received from the organisation stood him in good stead in public life, most importantly in decision-making.
Prime Minister Narendra Modi, who hand-picked him as the defence minister in November 2014, has often lavished praises on Parrikar for his dedication and hard work, especially in the context of the surgical strike last year.
Parrikar was first elected to the Goa assembly in 1994. He served as he leader of the opposition from June to November 1999.
In a state known for political swings as well as rise and fall of ministries, Parrikar's first stint as chief minister was from October 24, 2000 to February 27, 2002. He had his next term at the top slot in the state from June 5, 2002 to January 29, 2005.
In 2012, he successfully led the BJP to power and became the chief minister for the third time, which lasted until November 2014 when he was made defence minister.
Parrikar, who often faced criticism from detractors for airdashing to home every weekend, also did not hide his wish to return to his home state, once saying that he missed Goan food very much.
The party leaders have vouched that the BJP's manifesto and campaign strategy were scripted under Parrikar's guidance, restricting Laxmikant Parsekar, who succeeded him as chief minister, to his constituency of Mandrem, which he failed to defend.
Parrikar criss-crossed the entire Goa, promising continuation of the developmental works the BJP government initiated and sought a clear mandate, stressing political stability was essential to steer the state to progress.
A leader who enjoys acceptance from the BJP and beyond, he has played key role in making the party a force to reckon with in Goa, which remained for long a Congress bastion, with regional outfits having pockets of influence.
Parrikar, whose wife died in 2001, has two sons-- Utpal and Abhijit.
Photograph: PTI Photo