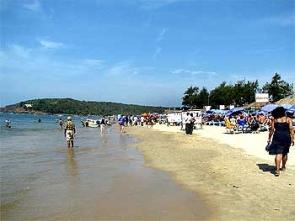 A special court in Margao, Goa, has acquitted all six accused in the 2009 bomb blast case.
The incident took place on the eve of Diwali in Margao. Two people were killed in the blast.
All six accused, associated with right-wing group Sanatan Sanstha, were acquitted due to the lack of evidence against them.
The accused were arrested by the Crime Branch of Goa police. The investigation was transferred to the National Investigation Agency later.
The acquitted people have been identified as Vinay Talekar, Dhananjay Ashtekar, Prashant Ashtekar, Dilip Mazgaonkar, Prashant Juvekar and Vinayak Patil.
The lawyer representing the six accused -- Sanjiv Punalekar -- said it was a conspiracy to defame his clients. He also lashed out at the then Home Minister P Chidambaram and sought action against him for not cooperating with the investigation.
"C L Patil, who was the police inspector of Ponda police station and the head priest of Ramnathi Temple, Vasanta Bhat, had framed these people and given false evidence to the NIA. Our demand is that when P Chidambaram was the home minister of India, he also gave false sanction, which the court has taken a note of. There should be an investigation against Chidambaram and Ravi Naik (then minister of state for home) and Vasanta Bhat should be stripped of his post as the head priest." Punalekar said.
The blast took place on October 16, 2009 near the Grace Church in Margao, while a religious event was being held.