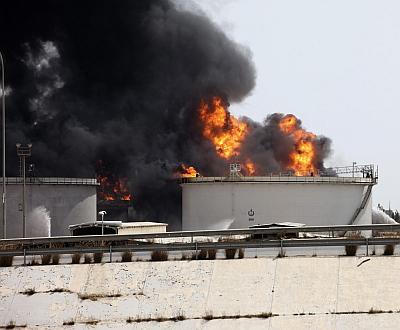 In the first phase of evacuation of Keralite nurses from strife-torn Libya, 50 of them are expected to be moved to Tunisia by road on Thursday as per the plan worked out by the ministry of external affairs.
Kerala Chief Minister Oommen Chandy said the state had already provided the Centre with a list of 118 Keralites to be brought home by a special flight after taking them by road to Tunisia.
Briefing reporters after a Cabinet meeting, he said the plan involved moving them from Tripoli and Benghazi in Libya to Tunisia by road and from there by flight to India. The Centre was working on a plan to bring them to India on a special flight, Chandy said.
Asked about the number of nurses in Libya, apart from the 118 included in the first list, he said another 381 nurses are working at a medical centre in Tripoli and 60 in a different town.
Some of the nurses had not yet decided whether to return or not, he said, adding 'they are trying to remain there'. However, the Indian embassy in Libya has advised them to return to India.
Chandy also said that according to information received it would be unsafe to bring them through sea and the airport at Mitiga airport, close to Tripoli.
A spokesperson for the parents of the nurses, mostly from Kottayam district, said they are worried about their safety since the violence started in Libya. Also, the visa of many nurses was about to expire and they had not received salaries for the last few months, he said.


Image: Fire burns at a fuel depot near the airport road in Tripoli. Photograph: Hani Amara/Reuters