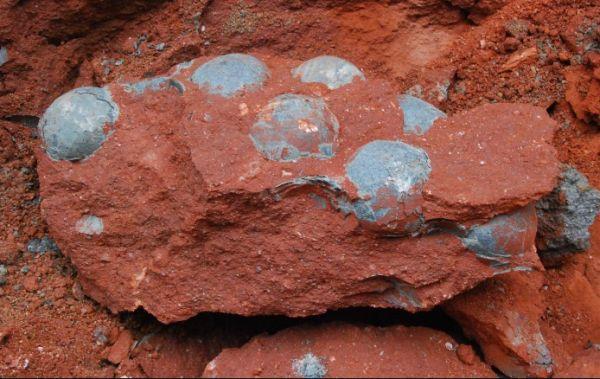 It might sound like something straight from JurassicPark, but dozens of fossilised dinosaurs eggs have been discovered by builders carrying out road works in China.
Construction workers unearthed 43 fossilised dinosaur eggs during road repair work in Heyuan city in the southern Chinese province of Guangdong on Sunday, officials said.
Huang Zhiqing, deputy director of the Heyuan Museum, said that it was the first time the fossils have been discovered in the bustling city center.
Nineteen of the eggs are completely intact, with the largest measuring as much as 13 centimetres (5 inches) in diameter, Huang said.
Researchers said they will continue to examine the fossils to determine which dinosaur species they belong to.
Image: Workers digging up a road in China found the fossilised eggs. Photograph: Heyuan Museum