A record number of 35 million people have already voted under the early voting provision of American democratic system ahead of Tuesday's presidential election, surpassing the 2012 record when 32.3 million people exercised their franchise in advance.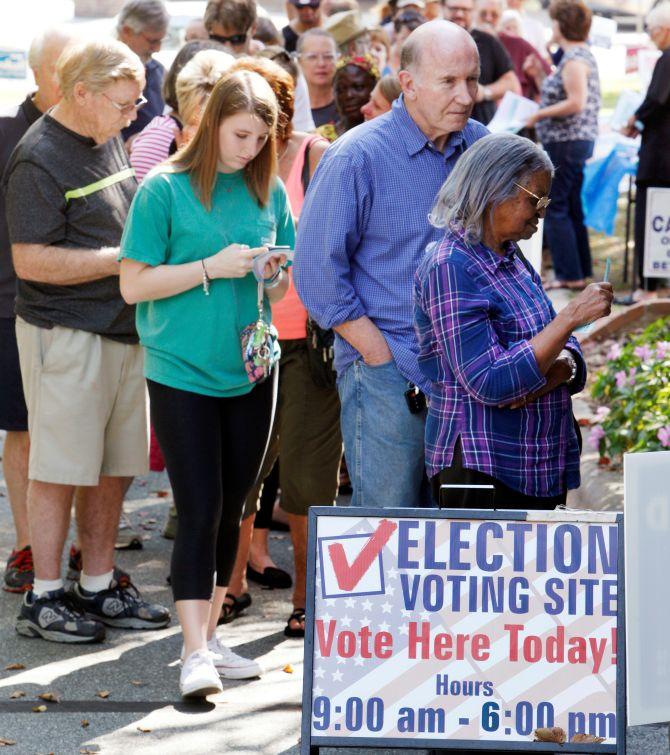 Michael McDonald, an early-voting expert who runs the Elections Project, said many states have either already set records for early voting or exceeded their 2012 turnout.
Texas, for instance, was up 36 per cent from four years ago.
Because of the contentious nature of the two campaigns, voters have become familiar with the positions of Republican nominee Donald Trump and his Democrat rival Hillary Clinton and they think that they are ready to take a decision on it.
Nationwide, 29.7 per cent of all votes were cast before Election Day in 2008. Four years later, that increased to 31.6 per cent.
Projections put the percentage of early voters for this election at potentially higher than 35 per cent.
"People have been very attentive to this election. They know the candidates and they have weighed those candidates, and they are now making their choice. It's becoming evident that people are voting at higher rates early because they have that large amount of information and they're confident making their choice," he said.
McDonald said despite surprises, there appears more stability in the early vote than volatility.
"I suspect that most people have made up their minds about the candidates and the media frenzy is another piece of information to be thrown on the heap of what we already know about the candidates," he said.
"I do not equate sexual assault with mishandling of classified information, but it strikes me that the cognitive task before voters is similar. In both cases, voters have a mountain of evidence already placed before them," he said.
"One more woman making an accusation against Trump will not change voters' assessments of the veracity of the totality of the allegations. Similarly, possibly finding new Clinton-related emails -- without any further evidence that they are relevant -- does not change voters' assessments of Clinton on this issue," McDonald added.
---
Tweet 'sentiment analysis' predicts Hillary win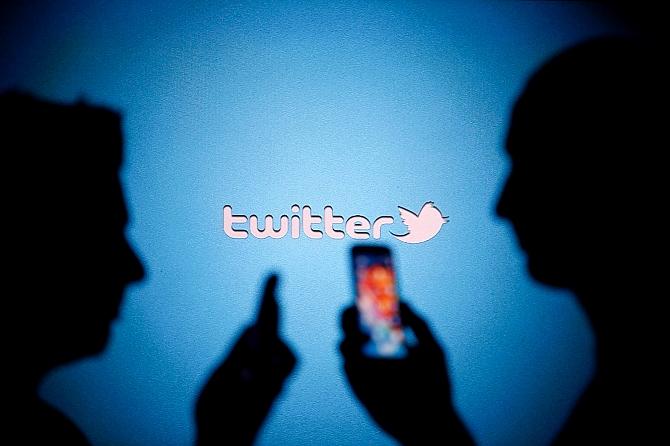 Scientists, including one of Indian-origin, have developed a new software which can automatically determine how someone feels based on what they write or say on Twitter, and predicts that Hillary Clinton will win the US presidential election.
Researchers from the University of Utah in the US used the software - sentiment analysis - to analyse the individual sentiments of more than 1.6 million geo-tagged tweets about the US presidential election over the last five months.
A database of these tweets was then examined to determine whether states and their counties are leaning towards the Republicans or Democrats.
"With sentiment analysis, it will try to predict the emotions behind every human being when he or she is talking or writing something," said project leader Debjyoti Paul, doctoral student at the University of Utah.
"With that in mind, we are not just trying to look at the information in the tweets. We are trying to incorporate the emotion with the information," said Paul.
The team has created an interactive website in which users can find out if the tweets coming out of their state and its counties are more positive or negative toward Republicans or Democrats during any defined period of time since June 5.
Also, the data can tell the percentage of both positive and negative tweets towards a political party and when there was a surge for a particular type of tweet in the last five months.
Based on the number of positive tweets posted since June towards each party, the computer model predicts that Democratic Party nominee Clinton will win the US presidential election.
It also suggests that Republicans sent out 17 per cent more political tweets than Democrats.
Delaware was the only state in which a majority of tweets from all counties in the state were positive towards the same party -- in this case, the Democrats, researchers said.
For the Republicans, South Dakota had the highest percentage of counties in which most of their tweets were positive towards the party (73 per cent of the counties).
"Not only did the number of positive tweets for Democrats peak after the last two debates and the Trump federal taxes story, it is also when the most negative tweets about the Democratic Party were posted," researchers said.
Paul and his team started with more than 250 million tweets posted around the world from June 5 to October 30 this year and then weeded out all non-political tweets based on a system of keywords using advanced software.
Then those tweets were sifted through the software where each tweet was analysed and assigned a score from 0 to 1 where 0 is the most negative sentiment, 1 is the most positive sentiment, and 0.5 is neutral.