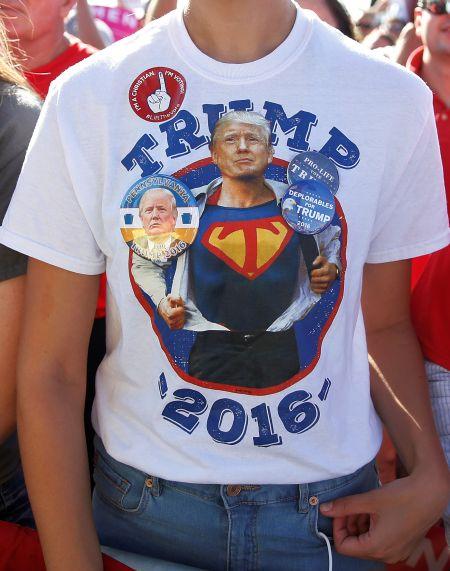 Many of the Indian-Americans in Florida who voted for the US President Barack Obama in the last two presidential elections say they are switching sides this time and are supporting Republican candidate Donald Trump.
But there appears to be a gender divide, as women appear to be solidly behind Democratic candidate Hillary Clinton, 69, because of her life-long work for children and women.
"She (Clinton) has a lot of experience. She has worked for children and women all her life. There is such a huge gap between her experience and what Trump, 70, represent," Indrani Sindhuvalli, professor of Biology at the Florida State College in Jacksonville said in an interview.
"He (Trump) is so negative and so inexperienced. I can't support him," said Sindhuvalli, who voted for Obama in the last two presidential elections.
"Have you listened to what he has said about women? I would not be voting for him. (Hillary Clinton) is my choice for presidency," Rani Ignatius, 61, who lives near Orlando said.
But Rani and several other Indian-American women are having a problem at home convincing their husband to vote for Clinton.
"This is time that we hand over the leadership of the country to a non-politician. Even though he is not very articulate as a politician should be, his policies are in the best interest of the United States," Iggy Ignatius, 61, who is the founder and chairman of Orlando-based Shantiniketan, a home for Indian-American senior citizens, said.
Similarly, Dr Pawan Rattan, a life-long registered Democrat from Tampa, finds himself in the Trump camp.
"His policies makes a lot of sense and is in the best interest of the US and the world," Dr Rattan said.
"This is a man who appears to be genuine in his commitment," he said, adding that he is making a one-time exception to vote for Trump because of his commitment to fight terrorism, and policies on health care and immigration.
However, Dr Rattan acknowledged that he faces a tough opposition from his daughter on his support to Trump. "She wants me to support Clinton," he said.
Indian-American Satya Shaw, a certified public accountant, is an independent and had voted for Obama in the last two presidential elections.
"I voted for change. But there is no change. Tax rates have increased. Health care bills have jumped," Shaw, who comes from Orissa and lives near Tampa, said.
Impressed by Trump's policies Shaw said: "He will repeal and replace Obamacare on day one. Our income tax would come down."
Dr L Gedia, says this time a lot of Indian-Americans who voted for Obama in the previous elections are switching over to Trump.
"Same is the case with Americans," he said, adding that more than 80 per cent of his American patients are supporting Trump. They have lost faith in Hillary Clinton," he said.
"I would not be surprised if it is not a repeat of Brexit," Dr Gedia said.
As per 2010 census, there are about 130,000 Indian-Americans in Florida, mostly concentrated in three major areas of the States – Tampa, Miami and Orlando.
However, unlike some of the key battle ground States like Virginia, the voting pattern of Indian-Americans are unlikely to make a major impact on the overall result of the state.
Image: Supporters attend a Republican presidential nominee Donald Trump campaign event in Orlando. Photograph: Carlo Allegri/Reuters