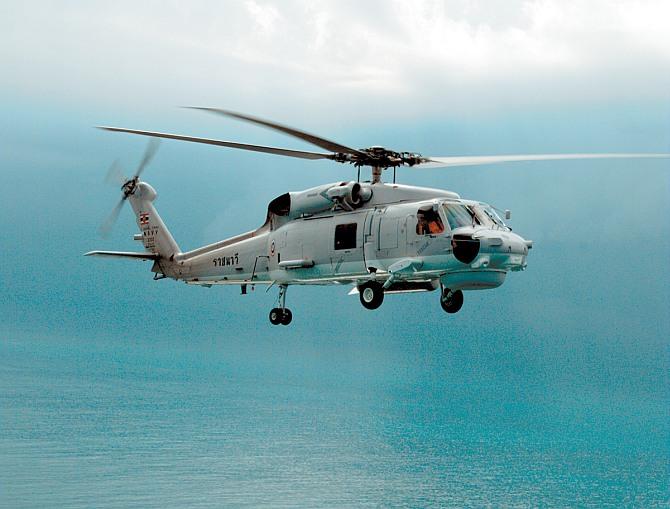 United States manufacturer Sikorsky has bagged a Rs 6,000-crore contract for supplying 16 multi-role helicopters to the Indian Navy.
Defence ministry sources said on Friday that the commercial bids were opened on Thursday and since the US firm was the only left in the fray after the "partial ban" on European company Finmeccanica, it emerged as the winner.
The "partial ban" was imposed on Finmeccanica, the parent company of AgustaWestland that is involved in a Rs 3,550 crore VVIP helicopter deal controversy, in August this year.
While imposing the ban on it, the Defence Acquisition Council had in August said it would not be able to take part in any future defence deals.
Finmecccanica was part of consortium European NH 90 which had made a bid for the deal.
"It was a global tender and in the end only two made the cut. But since, one firm came under a ban in another deal before the commercial bids were opened, Sikorsky has emerged as the winner," a defence source said adding this is not a single-vendor situation.
The final negotiations for Sikorsky's S-70B Seahawk will start.
Sikorsky's Regional Executive for India and South Asia, Air Vice Marshal (Retd) Arvind Walia, said he was delighted at Sikorsky's selection.
"We are looking forward to ensure that the process is fast-tracked as desired by the ministry. We received the communication today asking us to come for contract negotiations," Walia told PTI.
The Seahawk is a naval variant of the US Army's Black Hawk UH 60 helicopter.
The Navy had floated a tender for 16 helicopters with an option for another eight in 2008.
Seahawk S-70B can be used for advanced anti-submarine and anti-surface warfare to take on underwater and over water threats.
Sources said the negotiations would be fast tracked as the helicopters are much needed for the Navy.
They added the Navy expects the first helicopter to be commissioned in three years from now.

Read more defence news HERE