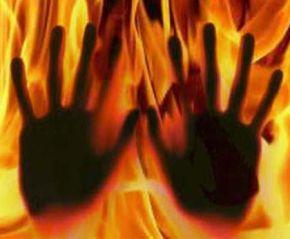 A 15-year-old Mahadalit was allegedly burnt to death in Bihar's Rohtas district by an upper caste man because the boy's goat grazed standing paddy crop.

Police said that 15-year-old Sai Ram was torched alive by Arvind Singh alias Kunkun Singh on Wednesday evening after his goat grazed on Singh's crop of paddy, said Rohtas superintendent of police Chandan Kushwaha.
"Sai was declared dead when he was brought to a local government hospital," he said.
Kushwaha said a murder case had been lodged against accused in the case on the basis of deceased's father Jiut Ram's statement. "Police have begun investigations into the case," he added.
Communist Party of India –Marxist-Leninist workers protested against the incident by blocking roads and demanding the arrest of the accused on Thursday.