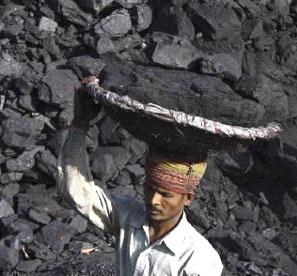 The Central Bureau of Investigation will question at least two former officials of the Prime Minister's Office who were involved in the processing of the file related to coal block allocation to Hindalco.
Agency sources said the two senior officers would be examined for understanding the reasons which resulted in changing the decision on Hindalco, whose application for the Talabira coal block was rejected by the 25th screening committee.
Refusing to give names, the sources said the agency would soon serve them notices for questioning. CBI sources said they have received the file related to Hindalco from Prime Minister's Office which is crucial to understand the public good cited as the reason for reversing the decision.
The agency has identified these officers on the basis of notings made on the file. They said these officers were involved in the processing of coal ministry related files and their examination in no way suggests any kind of criminality on their part.
Prime Minister Manmohan Singh, who has been under Opposition attack over the allocation to Hindalco promoted by Kumar Mangalam Birla, has defended the decision as "entirely appropriate" and based on merits of the case presented to him.
The CBI had registered a first information report against Birla and former Coal Secretary P C Parakh in connection with allocation of Talabira II and III coal block to Hindalco in joint venture with PSUs.
CBI sources said the only material change that took place between rejection of Hindalco's application during 25th screening committee and allotment were two letters routed to Parakh through the PMO and his personal meeting with Kumar Mangalam Birla, chairman of Aditya Birla Group.
"To imply that our Chairman, Kumar Mangalam Birla, managed to overturn the decision of the Screening Committee, is preposterous," a statement from Hindalco had said refuting the allegations levelled in the CBI FIR.