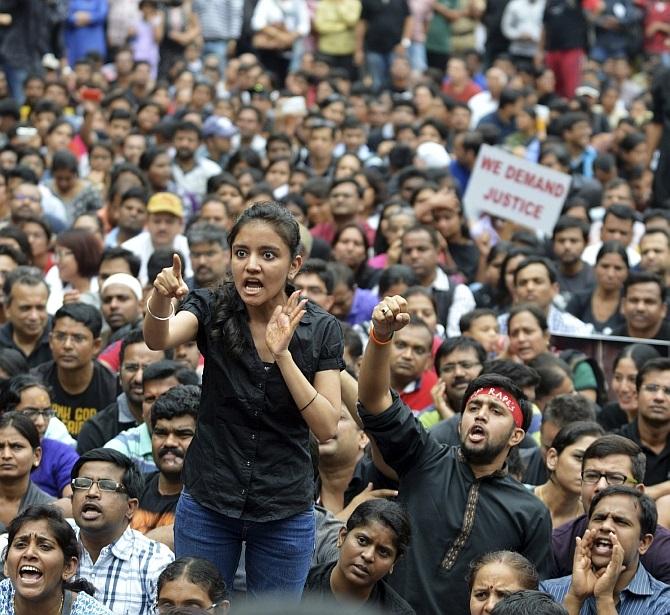 Amidst police security and confusion, classes resumed on Monday at the private school in Bangalore where a three-and-a-half-year-old girl student was sexually abused last week.
School reopened for students from class one to five for the first time after the incident.
However, confusion continued among students and parents as to when classes would resume for students of other classes, including pre-nursery classes.
Parents even resorted to protest in front of the school gate, demanding proper communication in this regard from the school authorities and education department.
Bangalore Police Commissioner MN Reddi, who had visited the school and met parents on Saturday, had said that the school can reopen from the security and safety point of view from Monday.
Karnataka government had filed a cheating case against the school, besides booking it under the RTE Act for violating rules, following which police had arrested KRK Reddy, General Secretary of the trust which runs the institution.
Four days after the incident that evoked public outrage and raised questions about safety in schools, an office assistant of the school here was arrested on Saturday.
The school has been charged with 'flouting the rules, violating the law, illegally running a CBSE English Medium School and having cheated the public, parents and particularly more than 900 children without any recognition either from the state or from the Central Government'.
It was found during inspection that the society had secured permission on March 25, 2013, from the state government to run primary school from Class 1 to 5 in Kannada medium, but was running classes from pre-nursery to seventh standard CBSE English Medium in gross violation and abuse of law.
The authorities had collected huge money on false promise, claiming that it was a recognised school, according to the complaint lodged with police by the Deputy Director of Public Instructions HB Manjunath.