Donald Trump, the US President-elect, was unhappy with the cast's 'harassment' of Mike Pence and demanded an apology.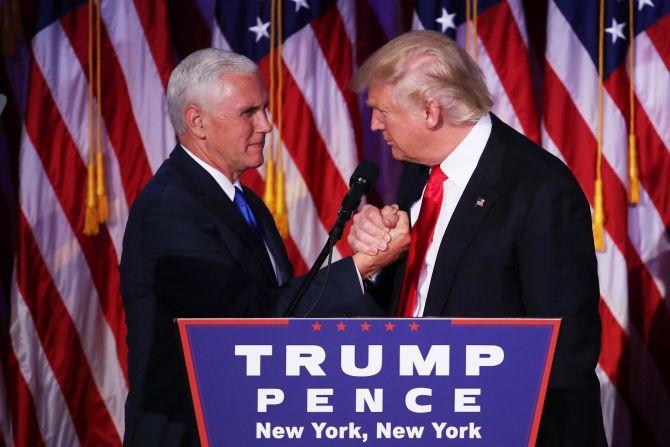 "Hamilton," the hit Broadway musical about colonial rebels shaping the future of an unformed country, took an even more political turn at the end of its performance on Friday night.
With US Vice President-elect Mike Pence attending the show, the cast used the opportunity to make a statement emphasising the need for the new administration of President-elect Donald J Trump, a Republican, to work on behalf of all Americans.
"We, sir, we are the diverse America who are alarmed and anxious that your new administration will not protect us, our planet, our children, our parents or defend us and uphold our inalienable rights, sir," Brandon Victor Dixon, who plays Aaron Burr, said on stage after the show. "But we truly hope that this show has inspired you to uphold our American values and to work on behalf of all of us. All of us."
Pence was booed when he took his seat at the theatre. "There's nothing to boo here, ladies and gentlemen. There's nothing to boo here. We're all here sharing a story of love," Dixon said when he began to deliver the cast's message at the end of the show. "Vice President-elect Pence, we welcome you and we truly thank you for joining us here at Hamilton: An American Musical."
However, it seems that this did not go down well with the US President-elect.
Trump demanded that the cast of Hamilton apologise to Pence after they directly addressed him at the end of the show with a statement about their fears.
The US president-elect, who took to Twitter on Saturday morning to complain, claimed the cast had 'harassed' Pence.
"Our wonderful future VP Mike Pence was harassed last night at the theater by the cast of Hamilton, cameras blazing," Trump wrote. "This should not happen!"
"The theatre must always be a safe and special place. The cast of Hamilton was very rude last night to a very good man, Mike Pence. Apologize!"
Dixon was quick to defend the cast, directly replying to Trump's tweets.
"Conversation is not harassment sir," Dixon wrote. "And I appreciate Mike Pence for stopping to listen."