Rejecting neighbouring West Bengal's claim over the Rasgulla, the Odisha govenrment has said that the sweet dish was available in state's mutts and temples for centuries.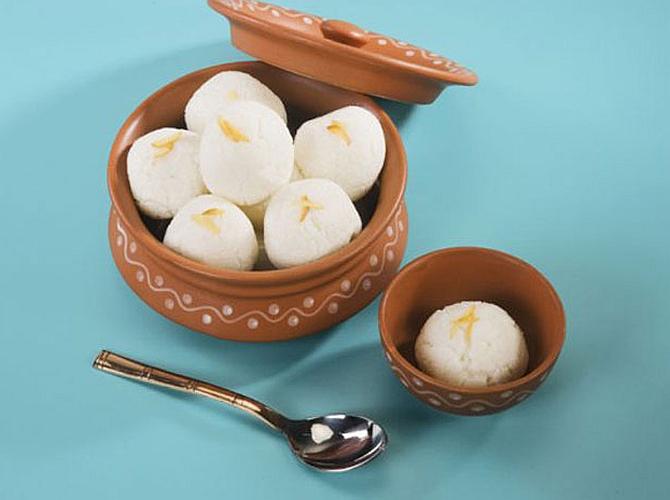 Based on the interim report of the three panels set up by the state government to prepare evidence to the state's claim over the Rasgulla, Science and Technology minister Pradip Kumar Panigrahi said, "The committees, in their report, have stated that there is conclusive evidence on the use of Rasgulla in Odisha for a long time. This sweet dish was prepared by several mutts and temples in the state about 600 years ago," he said.
Panigrahi said there were evidences supporting Odisha's claim over Rasgulla in epics like Mahabharata, the one written by Sarala Das, Dandi Ramayan and also in Madala Panji, the ancient text used by the 12th century Sri Jagannath Temple.
"Even we have evidence regarding availability of Rasgulla in Odisha when Adi Shankaracharya visited Sri Jagannath Temple," Panigrahi said.
Both Odisha and West Bengal have been claiming that Rasgulla originated from their states. Both have been trying to get Geographical Indication tag over Rasgulla.
The minister, however, said that the committees required one more month to submit their final report in this connection.
"We will take our next course of action after the committees submit their final report," the minister said.
The state government last month set up three committees to prepare documents on the origin of Rasgulla.
The first committee, comprising seven members, will submit facts on the origin of Rasgulla while the second four-member committee will study the contention of the West Bengal government to stake its claim over the origin of the sweet dish for getting GI status.
The six-member third committee will do necessary documentation in support of the Odisha government to place before the Centre to stake claim for patent over Rasgulla and GI tag for it.