The Narendra Modi government has come under severe criticism after one of its Union Ministers Sadhvi Niranjan Jyoti used offensive language during a speech to voters in west Delhi's Shyam Nagar.
The remark generated a media storm and a united opposition in Parliament attacked the government demanding her resignation. The controversy even forced the prime minister to break his silence. Modi said he strongly disapproved of the controversial comments of the Union Minister but his attempts to buy peace failed with the opposition paralysed Rajya Sabha for the third day.
But this is not the first time Modi's ministers or BJP leaders have shot their mouths off. Here are some other examples.
K S Eshwarappa: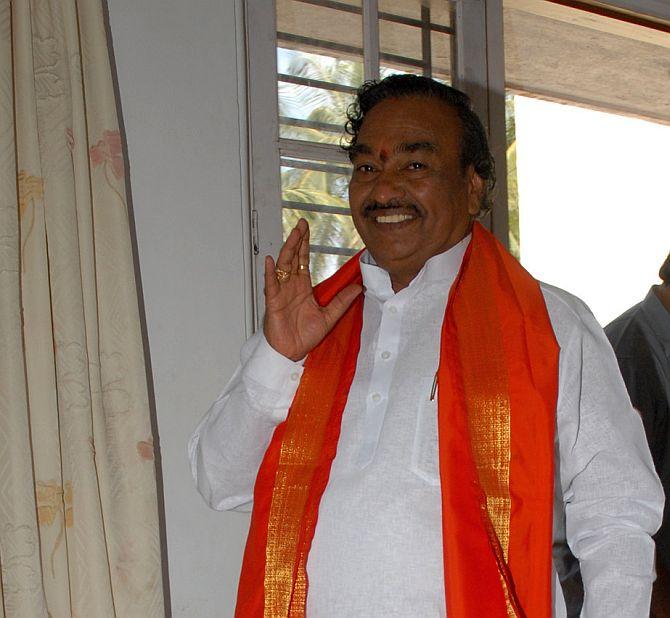 Eshwarappa's distasteful remarks against the backdrop of growing incidents of sexual assault sparked strong condemnation. His poser to Karnataka Chief Minister Siddaramaiah and Home Minister K J George whether they will have feelings for victims of sexual assault in the state only if their daughters are "raped" drew a lot of flack.
Eshwarappa, who is prone to make controversial comments, said, "When there is outburst across the state, one says you (media) are doing it for TRP, other says he will examine why such comment was made; ... that is why I said will they understand about it only if Siddaramaiah's daughter is raped and George's daughter is raped."
Giriraj Singh: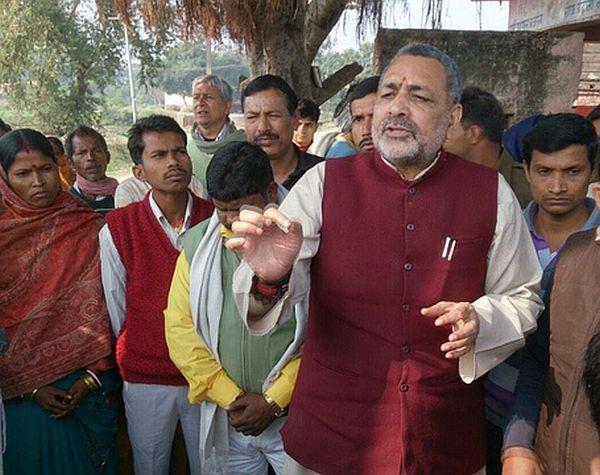 The Bharatiya Janata Party had to distance itself from Bihar leader Giriraj Singh's controversial 'back Narendra Modi or go to Pakistan' remark.
The Congress and the Janata Dal-United even complained to the Election Commission and demanded criminal action against Singh.
Singh had said in an election meeting in Jharkhand that those opposing Modi will have to go to Pakistan after elections, leaving the BJP red-faced and inviting sharp criticism from rival parties who said his comments were aimed at Muslims.
Ramesh Pokhriyal: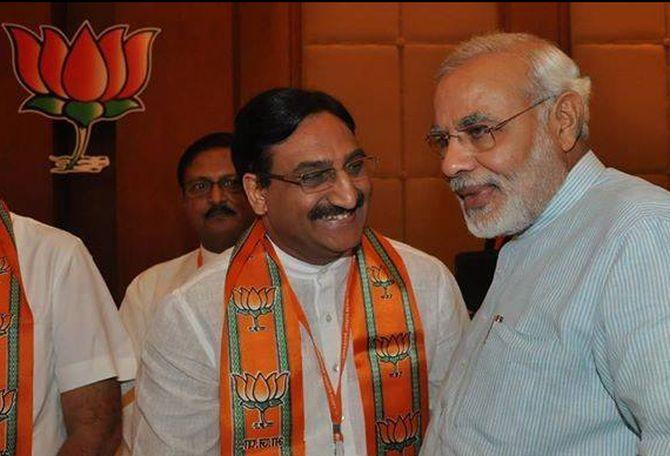 During a debate in Parliament on a bill to give more powers to the School of Planning and Architecture, former Uttarakhand chief minister and BJP MP Ramesh Pokhriyal declared that astrology is superior to science.
"Jyotish is a science to make calculations lakhs of years in advance. All other sciences dwarf in front of astrology. It should be taken forward as science is number one in the world. There should be a debate on the subject," Pokhriyal said.
The BJP leaders comments drew strong response from opposition benches with MPs protesting against what they termed as 'regressive remarks'.
Babulal Gaur: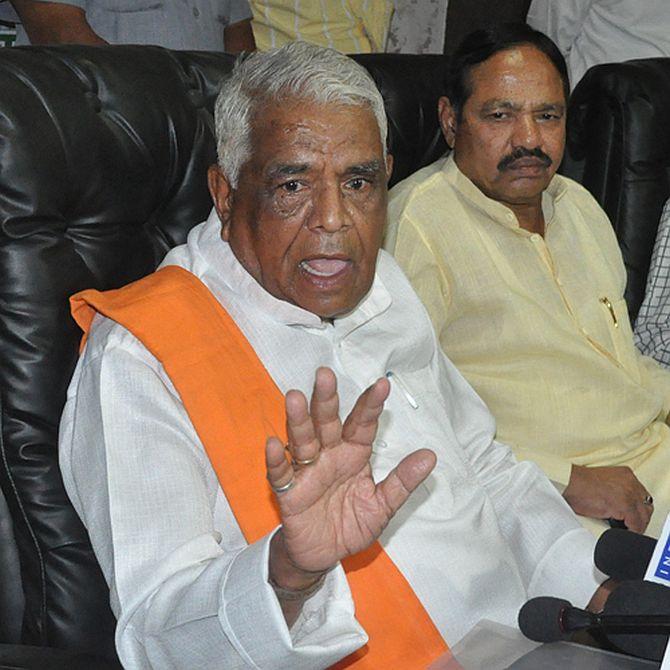 Madhya Pradesh Home Minister Babulal Gaur landed in a controversy with his remarks that no government can ensure rape is prevented and action can be taken only after the act. The Congress raised a storm at the minister's comment and said he had no right to continue in office.
"It is a social crime which depends on the man and the woman. It is sometimes right and sometimes wrong. Unless a complaint is filed, nothing happens," the minister told reporters at his residence.
He said women should learn judo, karate to defend themselves. "Unless the person wants, no one can dare touch her. The item numbers in films create a bad environment," he sought to reason.
Mohan Bhagwat:
Rashtriya Swayamsevak Sangh chief Mohan Bhagwat came under attack from political parties for his controversial remarks that India is a Hindu nation and Hindutva is its identity.
"Hindustan is a Hindu nation... Hindutva is the identity of our nation and it (Hinduism) can incorporate others (religions) in itself".
Attacking Bhagwat's remark Congress said, "This confirms that BJP and RSS speak with forked tongue and lack sincerity and conviction towards what Prime Minister Narendra Modi said from ramparts of Red Fort that Indian Muslims will live and die for India."
Sadhvi Niranjan Jyoti:
Minister of State for Food Processing Industries in the Narendra Modi-led government during the prime minister's first Cabinet reshuffle, Sadhvi Niranjan Jyoti kicked up a storm when she used expletives during a campaign speech in Delhi.
While campaigning for the Bharatiya Janata Party, she called the electorate to choose between Ramzadon and h********n. "Aapko tay karna hai ki Dilli mein sarkar Ramzadon ki banegi ya har**zadon ki. Yeh aapka faisla hai (you have to decide whether Delhi will get a government of those born of Ram or of those born illegitimately)," said the BJP MP from Fatehpur in Uttar Pradesh.