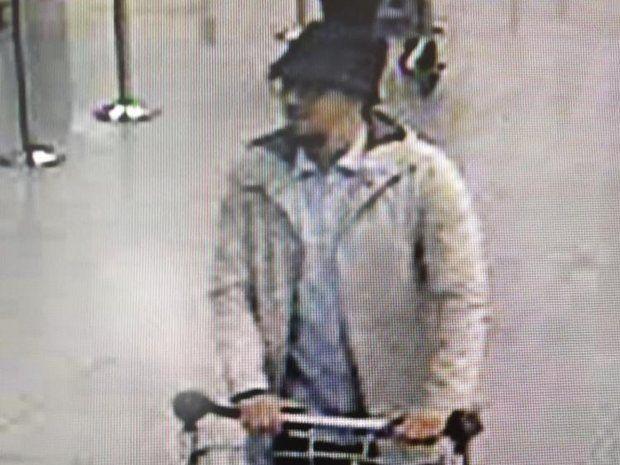 Paris attacks suspect Mohamed Abrini was charged on Saturday with "terrorist murders" and confessed he was the man in the hat seen with the suicide bombers at Brussels airport, Belgian prosecutors said.
Another man was also charged with "terrorist murders" over the Brussels subway bombing as investigators linked more clearly than ever the jihadists involved in both France and Belgium's worst ever terror outrages, claimed by the Islamic State group.
Two other men suspected of helping both of them were charged with complicity following raids across Brussels on Friday that netted all four. Two others arrested with Abrini were released on Saturday.
"The investigating judge specialized in terrorism cases who is in charge of the investigation into the Paris attacks ... has put Mohamed Abrini in detention," the Belgian federal prosecutor's office said.
"He is charged with participation in the activities of a terrorist group and terrorist murders," it said in a statement.
In a later statement, prosecutors said "Abrini is indeed the third man present at the Brussels national airport attacks" after they confronted him with expert examinations that included closed circuit television footage.
"He confessed his presence at the crime scene. He explained having thrown away his vest (jacket) in a garbage bin and having sold his hat afterward," the federal prosecutor's office said in a statement.
Abrini was arrested in the Brussels neighbourhood of Anderlecht, the prosecutor's spokesman said on Friday.
Local television stations aired footage purportedly of Abrini's arrest, showing a man pinned to the ground by several armed plain-clothed police who then bundled him into an unmarked car.
Abrini, a Belgian of Moroccan origin and the last known Paris suspect still at large, was seen at a petrol station north of Paris two days before the attacks with Salah Abdeslam who is now awaiting extradition to France.
Belgian police on Thursday released a video showing a man wearing a hat and light-coloured jacket who was seen with the two suicide bombers in the departure hall.
While they blew themselves up, he fled and made his way on foot back to central Brussels, appearing calm and composed before disappearing.
The two airport bombers have been identified as Ibrahim El Bakraoui and Najim Laachraoui, believed to be the cell's bomb maker.
Ibrahim's brother Khalid blew himself up at Maalbeek metro station not far from the European Union quarter in Brussels.
Osama Krayem has been identified as the man seen on closed circuit television with Khalid El Bakraoui moments before the latter blew himself up at the Malbeek station, prosecutors said.