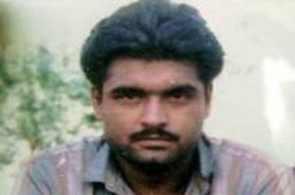 A Pakistani medical board completed the autopsy on the body of Indian death row convict Sarabjit Singh, who died early on Thursday, after being comatose for almost a week following an attack by other prisoners at a Lahore jail.
A six-member medical board performed the autopsy of Sarabjit at the Jinnah Hospital in Lahore, media reports said.
Sarabjit's body is expected to be flown back to India on a special Indian aircraft from Lahore, official sources said. They said things would be set in motion once Pakistan completes all legal formalities and hands over the body to Indian authorities.
Some officials from Indian High Commission in Islamabad are expected to accompany the body of 49-year-old Sarabjit on the special flight.
Sarabjit died at Jinnah Hospital at about 1 am (local time). He had been in a deep coma since he was assaulted by at least six prisoners within his barrack at Kot Lakhpat Jail on Friday.
Sarabjit was convicted of alleged involvement in a string of bomb attacks in Punjab province that killed 14 people in 1990 and spent about 22 years in Pakistani prisons. His family says he was the victim of mistaken identity and had inadvertently strayed across the border in an inebriated state.
Sarabjit's mercy petitions were rejected by the courts and former Pakistan president Pervez Musharraf. The previous Pakistan People's Party-led government put off Sarabjit's execution for an indefinite period in 2008.