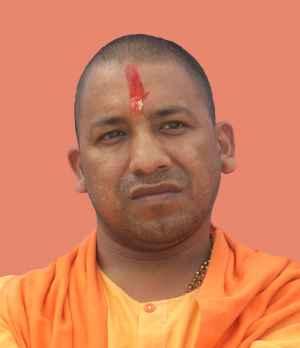 Days after Anupam Kher slammed Yogi Adityanath and Sadhvi Prachi in an event, the BJP MP from Gorkhapur has called the actor a 'real life villain'.
Anupam Kher in a discussion on 'rising tolerance' had said that people like Yogi Adityanath and Sadhvi Prachi who "speak nonsense" should be "thrown out" of the BJP and "put behind bars.
"I thank him for his (Anupam Kher) goodwill but, he has proved that he is not only a villain in reel life but also a villain in real life," said Adityanath when asked about his reaction over Kher's attack on him and Sadhvi.
However, this is not the first time that Anupam has attacked Yogi over his remarks.
Last year, Anupam Kher had come out in support of Shah Rukh Khan after Yogi Adityanath compared the Bollywood superstar with Pakistani terrorist Hafiz Saeed for his comments over intolerance in India.
"Some members of the BJP really need to control their tongue & stop talking rubbish about @iamsrk. He is a national icon & We r PROUD of him," Kher tweeted without naming the BJP MP.