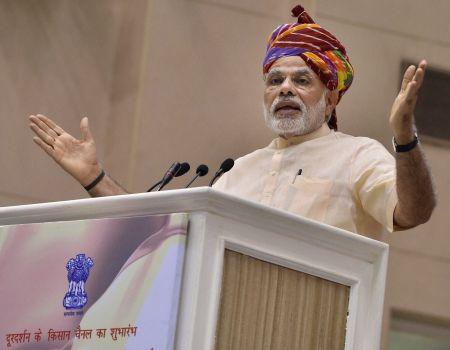 As the Bharatiya Janata Party celebrates the completion of its first year in office, Prime Minister Narendra Modi on Monday told news agency UNI that the government had managed to usher in achche din (good days) in the country.

Slamming the ant-minority comments made by leaders of Sangh Parivaar, the prime minister also emphasised that "discrimination against any community won't be tolerated".
"Our Constitution guarantees religious freedom to every citizen and that is not negotiable," he told UNI. He also added that hate speeches would not be tolerated.
On the contentions land bill, Modi said, "It focuses on farmers. Criticism of land bill is politically motivated."

Photograph: PTI