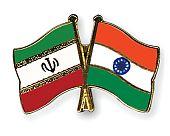 A close examination of the Indian-Iranian relationship reveals an underdeveloped relationship despite all the spin attached to it. India would like to increase its presence in the Iranian energy sector because of its rapidly rising energy needs, and is rightfully feeling restless about its own marginalisation in Iran, says Harsh V Pant.
The recent visit of Indian External Affairs Minister Salman Khurshid to Iran has once again brought to focus India's changing role in West Asia where it has significant stakes which are rising by the day. India made known its desire to enhance its energy engagement with Iran as it sought joint exploration and joint investment in infrastructure.
Tehran has reportedly made offers with regard to joint exploration and production sharing agreement in an oil block which New Delhi has indicated will be of interest. There are also plans to bring together some countries like Iran, Indonesia and India under the rubric of the Non-Aligned Movement to manage the deteriorating situation in Syria. But the biggest splash was created by India's decision to participate in the upgradation of the strategically crucial Chahbahar port and invest around $100 million in the project in the initial stage.
It is another matter as to why New Delhi could not have taken this decision earlier, especially as it helped in the initial setting up of this port almost a decade back. Whether China's proactive role in Gwadar now is one of the reasons why India is taking this decision is a moot point. But Chahbahar was important for India's Afghanistan and larger Central Asian policy in 2002 and it is even more important now as regional realities evolve at a rapid pace.
India's relationship with West Asia as a region is dramatically different than a generation ago, when from 1947-1990, India was too ideological toward the region, as was reflected in its subdued ties with Iran, Saudi Arabia, and Israel. Today, however, it is these three states around which India is developing its new West Asian strategy, with New Delhi recently taking special care to nurture all these relationships and pursue its substantial regional interests. And now with a democratic Egypt emerging as a new player in the region, India is re-negotiating the terms of its engagement with the region.
India's policy toward West Asia has often been viewed through the prism of Indian-Iranian relations. The international community, and the west in particular, has been obsessed with New Delhi's ties to Tehran, which are actually largely underdeveloped, while missing India's much more substantive simultaneous engagement with Arab Gulf states and Israel.
A close examination of the Indian-Iranian relationship, however, reveals an underdeveloped relationship despite all the spin attached to it. India would like to increase its presence in the Iranian energy sector because of its rapidly rising energy needs, and is rightfully feeling restless about its own marginalisation in Iran. Not only has Pakistan moved ahead with the pipeline deal with Tehran, but China also is starting to make its presence felt. China is now Iran's largest trading partner and is undertaking massive investments in the country, rapidly occupying the space vacated by western firms.
Where Beijing's economic engagement with Iran is growing, India's presence is shrinking, as firms such as Reliance Industries have, partially under western pressure, withdrawn from Iran and others have shelved their plans to make investments.
Moreover, there is little evidence so far that Iran would be a reliable partner in India's search for energy security. A number of important projects with Indian businesses and Indian governmenthave either been rejected by Iran or have yet to be finalised due to last minute changes in the terms and conditions by Tehran. To date, Iran accounts for only about eight percent of Indian oil imports and that too is declining under pressure from western sanctions. Moreover, both of the major energy deals recently signed with great fanfare, and raising concerns in the west, are now in limbo.
India's position on the Iranian nuclear question is relatively straightforward. Although India believes that Iran has the right to pursue civilian nuclear energy, it has insisted that Iran should clarify the doubts raised by the IAEA regarding Iran's compliance with the NPT.
India has long maintained that it does not see further nuclear proliferation as being in its interests. This position has as much to do with India's desire to project itself as a responsible nuclear state as with the very real danger that further proliferation in its extended neighbourhood could endanger its security.
India has continued to affirm its commitment to enforce all sanctions against Iran as mandated since 2006 by the UN Security Council, when the first set of sanctions was imposed. However, much like Beijing and Moscow, New Delhi has argued that such sanctions should not hurt the Iranian populace and has expressed its disapproval of sanctions by individual countries that restrict investments by third countries in Iran's energy sector.
The crucial regional issue where India and Iran need each other is the evolving security situation in Afghanistan. If Washington were to abandon the goals of establishing a functioning Afghan state and seeing a moderate Pakistan emerge, that would put greater pressure on Indian security.To preserve its interests in case such a strategic milieu evolves, India has reason to coordinate more closely with states such as Russia and Iran as a contingency.
And this brings us to Chahbahar where after a decade of neglect, India will be once again focusing its energies as it becomes clear with every passing day that post-2014 regional environment for India would be extremely troublesome unless New Delhi takes immediate ameliorative measures. But not much should be expected of a government beset with domestic contradictions so profound that for the last four years foreign policy has been left to a risk-averse bureaucracy with the result that not only has India's stature taken a nose-dive around the world but the country has found it difficult to protect its vital national interests.