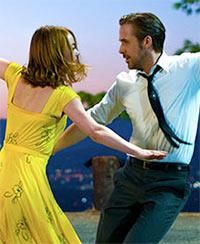 Here's looking at some brilliant movies.
The Toronto International Film Festival was very good for American movies, especially the indie kind. The Oscar competition is going to be strong and that's happy news for films and the audience.
Aseem Chhabra picks his Top 10 movies at TIFF 2016.
La La Land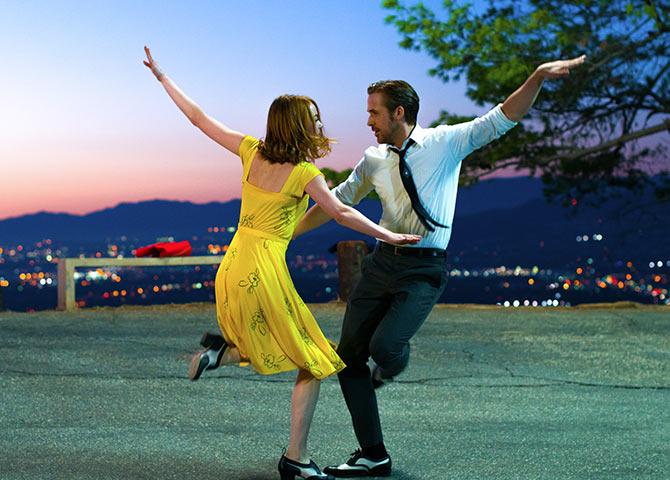 There has been so much anticipation for this film.
The buzz was building up through the summer, coupled with the early reviews from the Venice and Telluride film festivals.
I can safely say that director Damien Chazelle's (Whiplash) La La Land is definitely the best Hollywood film of 2016 (so far). Now that it has won the People's Choice Award at TIFF, it will be a tough film to beat at the Oscars.
A joyful celebration of Los Angeles, the hopes and dreams of the city's residents, plus romance, Hollywood rarely makes films like La La Land these days.
It takes one back to happier days of classics like Singing in the Rain and the French masterpiece Umbrellas of Cherbourg.
La La Land has everything -- good-looking stars in Ryan Gosling and Emma Stone, perfect chemistry, movie magic, dancing, singing and a sunny perspective towards life.
It is a charming film that everyone should experience on the big screen.


The Birth of a Nation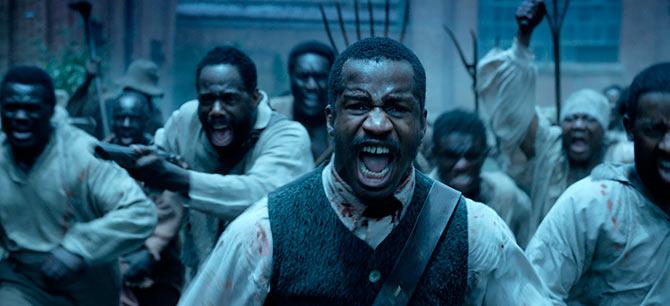 In January, critics and audience at the Sundance Film Festival went crazy over Nate Parker's powerful representation of the slave rebellion in Virginia in 1831.
The film won the Audience Award as well as the Grand Jury Prize in the US Dramatic Competition. There was so much hope riding on this film that Fox Searchlight bought its worldwide rights for $17.5 million.
Then there were reports of an alleged rape incident in August 1999 involving Parker, his co-writer Jean Celestin and an 18-year-old scholarship student. Parker was acquitted of the charges while Celestin served time for sexual assault. A decade later, the victim committed suicide. The rape story is so disturbing that it has overshadowed all conversations about a very good film.
I had a tough time watching the film, separating the narrative unfolding before me and Parker's dark past. But I can say that The Birth of a Nation is an exceptionally brilliant film and a must watch for all who need to understand how America became the nation it is today.
Nation is a powerful tale of Nat Turner, an enslaved man, who was taught to read the Bible as a child and then became a preacher to other slaves. Like the 2013 film 12 Years A Slave, Nation is a harrowing watch, but it also represents the best of American indie cinema, and the country's attempts to reconcile with its past.


Moonlight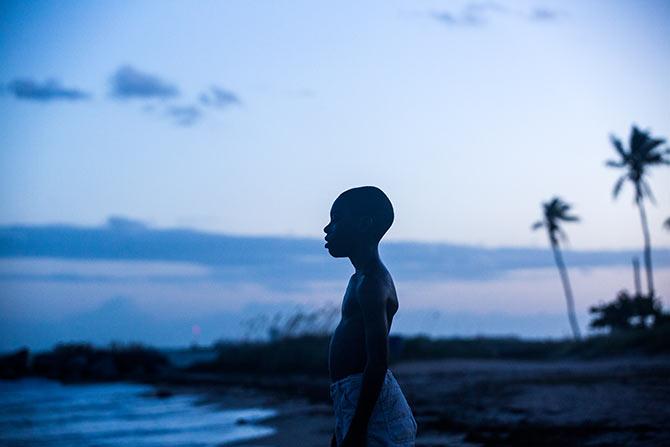 Last year, the Academy of Motion Pictures Arts and Sciences was rocked by the #OscarSoWhite controversy. What a difference one year can make!
Moonlight is San Francisco-based filmmaker Barry Jenkins' deeply moving, poetic tale of a young African-American boy's struggle with drugs around him -- his mother is an addict and an older man, who becomes a father figure in the boy's life is a drug pusher, bullying that he experiences in school, and understanding and accepting his own sexuality.
A precious little film, Moonlight is told in three chapters looking at different stages of young boy's (Chiron) life. It unfolds in a quiet, yet explosive manner, as it explores questions of masculinity in the African-American community and Chiron's conflict with his homosexuality.
These subjects are rarely examined in cinema, so Moonlight is a landmark film of its kind.


I, Daniel Blake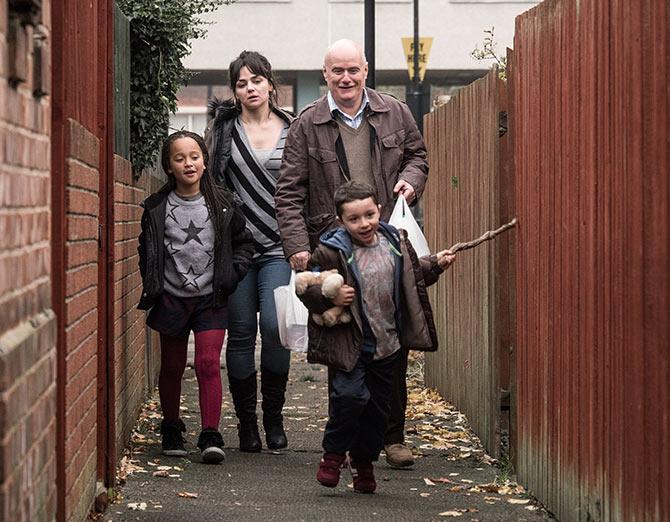 British filmmaker Ken Loach, 80, is a master at speaking for the downtrodden, those who often live at the edge of the society. He is a rare director who engages with subjects who have not benefitted from Britain's economic boom.
Loach's latest film I, Daniel Blake -- the Palme d'Or winner at this year's Cannes Film Festival -- is the story of a 59-year-old working class man (a moving performance by British stand-up comedian Dave Johns), a heart attack survivor, who gets entangled in Britain's bureaucracy and red tape as he tries to apply for government assistance.
Along the way, Blake meets a young single mother Katie, striving to make ends meet for herself and her children.
Blake is a frustrating and a heartbreaking story. But it is also an important reminder how we should not forget those who are left behind.


Manchester by the Sea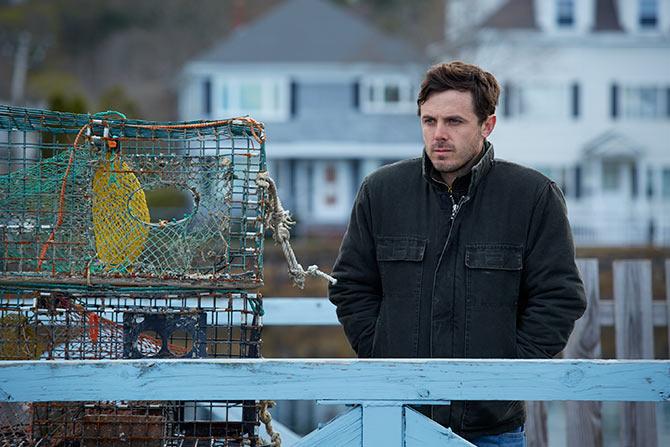 Film and theatre director, scriptwriter and playwright, Kenneth Lonergan has only made three films in 16 years -- You Can Count On Me, Margaret and now his new heart-wrenching drama Manchester by the Sea. He is known for other film writing, including the scripts of Gangs of New York and Analyze This.
Manchester by the Sea follows Lonergan's track of tragic family stories, where the ties are as deep as the angst.
Chris Affleck plays Lee Chandler coping with the death of his older brother and the sudden responsibility of becoming the guardian of his teenage nephew. Chandler's personal life has been a mess ever since his divorce from Randi (Michelle Williams in a small supporting role) and other devastating losses.
In the midst of all of these tragedies, Lonergan's characters try to find some sense of normalcy in their lives.
Manchester has a tightly written script and Lonergan is sure to get an Oscar nomination for his original screenplay.
His actors, especially Affleck and Williams, give career-defining performances and should also be nominated in the acting categories.


Neruda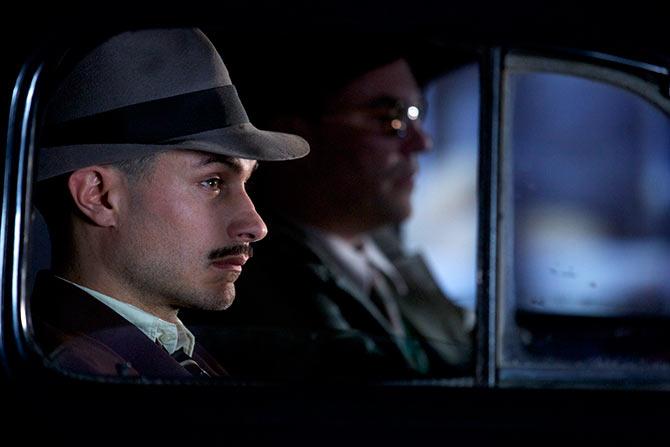 It is really impressive that in one year, 40-year-old Chilean filmmaker Pablo Larrain has two films and both are creating Oscar talk.
Neruda, Chile's entry for the foreign language film Oscar, is a hypnotic cat and mouse game.
As Communism is banned in Chile, an earnest police office (a terrific Gael Garcia Bernal) chases Pablo Neruda, the Chilean poet and senator representing the country's Communist party.
While Neruda works as a thriller, at some stage the film takes on a lyrical tone. The working class policeman's chase becomes a personal quest to connect with Neruda, a celebrity, a Communist who leads an upper class bourgeois existence.


Jackie
In Jackie -- Pablo Larrain's first English language film -- Natalie Portman plays Jackie Kennedy immediately after President John F Kennedy's assassination.
It is a complex role of a woman under tremendous pressure overseeing her husband's funeral arrangements, at times arguing with her brother-in-law Bobby, watching over her young children, while also mourning her loss.
At 35, Portman is nearly the same age as Jackie Kennedy when she became a widow (she was 34). But the similarity does not end there.
Portman completely transforms herself into the former First Lady, who we know mostly from television footage, getting her accent, sophistication and the poise just right.
The resemblance is eerie and that is the reason why after the TIFF screenings, Portman is being considered as the front-runner for the Oscar in the best actress category.


The Age of Shadows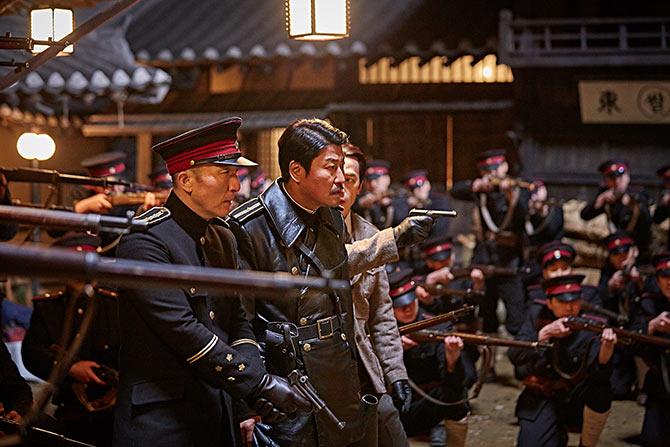 Korean master Kim Jee-woon's (I Saw The Devil, A Tale of Two Sisters) The Age of Shadows is an epic film with all the right elements -- thrilling chase sequences, a riveting script, strong performances and excellent sound and production design.
The Age of Shadows is Korea's entry for the foreign language Oscar.
The film beat a strong competitor -- Park Chan-wook's erotic and uber sexy thriller The Handmaiden -- but the choice makes sense.
Set in the period of the Japanese occupation of Korea, The Age of Shadows's large cast of characters include heroes fighting for their country's freedom, collaborators and spies.
It is a perfect entertainer and the best example of how history can be portrayed in an appealing way.


Sand Storm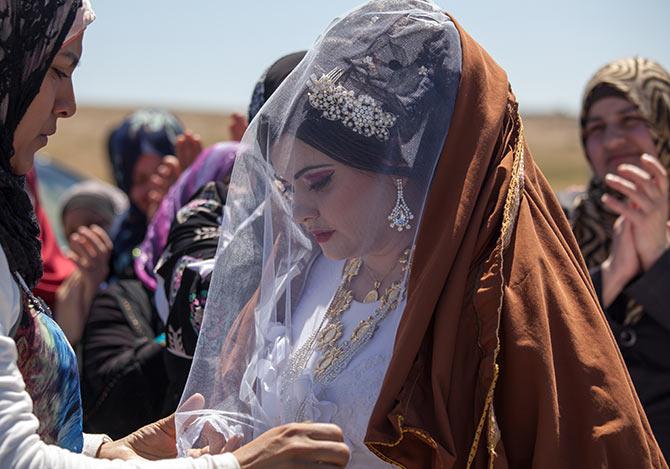 In recent years, Israel has been producing some of the best cinema in the Middle East, often looking outside the Jewish communities and focusing on other minorities that inhabit the State.
Winner of the Grand Jury Award for the World Cinema section at this year's Sundance Film Festival, director Elite Zexer's Sand Storm explores the lives of women in the closed Bedouin village in southern Israel.
In Sand Storm, a mother and daughter are trapped by their community's social norms and expectations.
Jalila, a 42-year-old Bedouin woman, finds herself in the awkward position of hosting her husband's second marriage to a younger woman while she also realises that her daughter Layla is having an affair with a university classmate, a relationship that would bring shame to the family.
Sand Storm is a powerful story. It will upset viewers, but that is exactly the point of the film.
Sometimes we need strong art forms to shake us up and challenge traditional societies.


Lion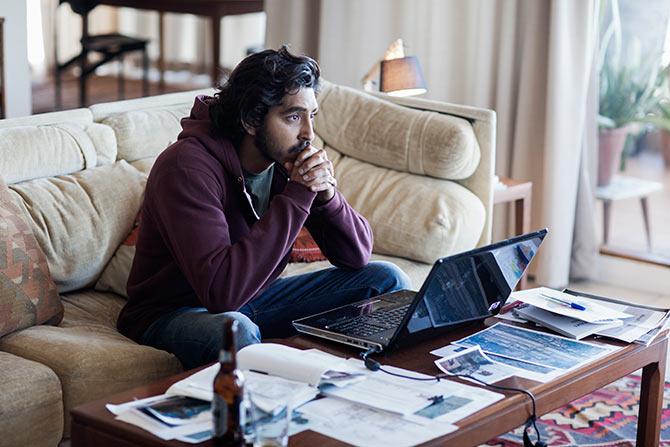 Australian filmmaker Garth Davis' first feature (his past work has included directing four episodes of Top of the Lake) follows the true story of Saroo Brierley, an Indian kid who was lost in Kolkata and then adopted by an Australian couple.
Lion follows Saroo's quest to understand his past and eventually he finds his village and birth mother (played by Priyanka Bose) in India using Google Earth's software.
Dev Patel plays Saroo and the film also stars Nicole Kidman as his Australian mother and Rooney Mara as his girlfriend.
The runner-up for the People's Choice Award at TIFF, Lion is a real tearjerker while also a bit of a plodding film. Its script based on Saroo's book A Long Way Home could have been tighter.
Despite flaws, Lion is an acting showcase for Patel, who gives his best performance to date.
Eight years after Slumdog Millionaire, Patel has been trying hard to work as an actor and getting the accent right for the Indian characters he plays.
There is already talk about his first Oscar nomination, in the supporting actor category.