Enjoy our fascinating series where film folk reveal what their movies taught them...
Director duo Raj Nidimoru and Krishna DK are six films old; they began their journey in the movies in 2003 with Flavors.
Their latest release, A Gentleman, starring Sidharth Malhotra and Jacqueline Fernandez, didn't appeal to the box office, but that has not stopped them from planning their next film, a sequel to the quirky comedy, Go Goa Gone.
Even as they are finetuning its plot, they take time off to tell Rediff.com's Patcy N what they have learnt from the movies.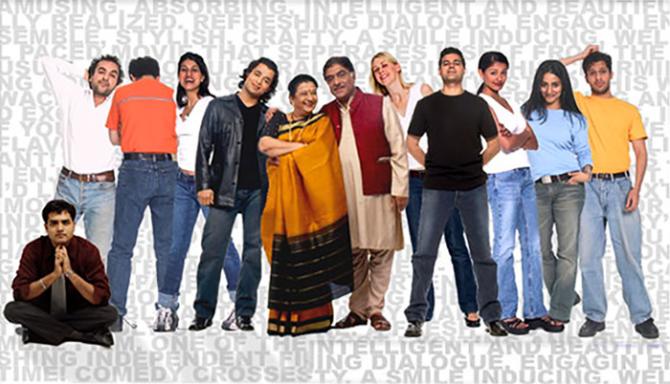 Flavors, 2003
Cast: Pooja Kumar, Anupam Mittal
DK: Our first film, Flavors, was a do-it-yourself project.
We invested our money, we did everything,
It was our first film, yet we were the most experienced people on the crew.
Raj: Everybody was a first timer. It was like making a film in your spare time.
Sometimes, when we look back at when we started in this industry, I only count from 2008 because, till then, we were just IT guys making a film on the side.
What we learnt from Flavors was that we could do it ourselves; we didn't have to stand in line or assist somebody or take favours.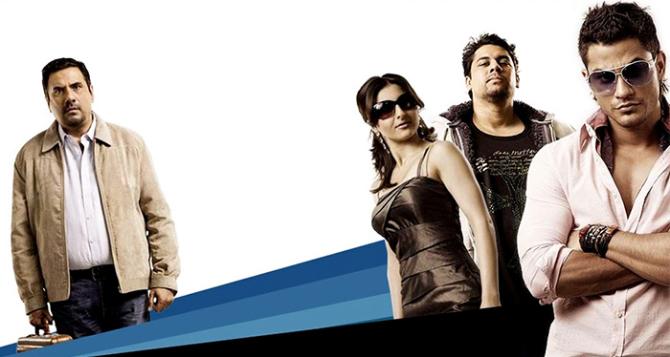 99, 2009
Cast: Kunal Kemmu, Soha Ali Khan, Boman Irani, Vinod Khanna
Raj: Our second film, 99, is very dear to our hearts; it was such a complicated plot we wrote.
DK: In hindsight, I feel 99 could have benefitted from studio support.
Everybody who watched the film loved it and it made a lot of money, but not many people know about the film even after its release.
Raj: We didn't have money for publicity or TV ads.
It was very tough for us to sell the film.
It worked because some people who saw the poster walked into the theatre to check what the movie was about. After they watched the film, they went and told their friends about it.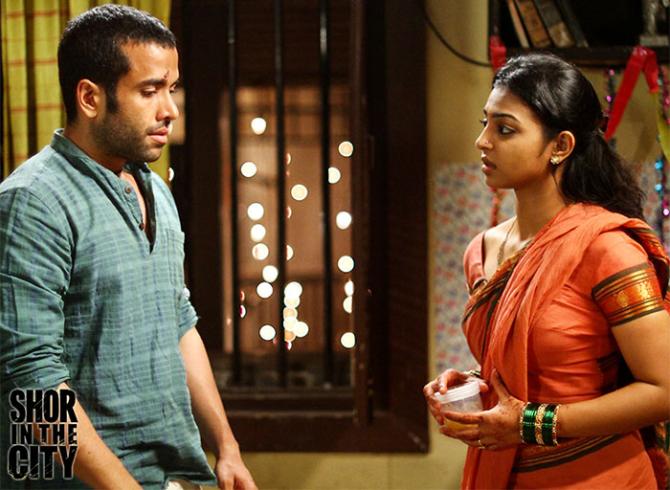 Shor In The City, 2011
Cast: Radhika Apte, Tusshar Kapoor, Preeti Desai, Sendhil Ramamurthy, Nikhil Dwivedi
DK: Shor In The City started with us wanting to make this film on our own.
It was a niche film so we didn't think any studio would be willing to finance it.
Raj: We stood by our conviction and that was a tough one for us.
The challenges we faced were letting people know what the film was about, how to market it and put it outside... there were differences as to what kind of film it should be made into, a slapstick or funny... whatever it is.
We decided to make the movie we wanted to and not give it the glamour and the packaging that people talk about.
We stuck to the leanness of it... it took us a while, but I think it worked out for us.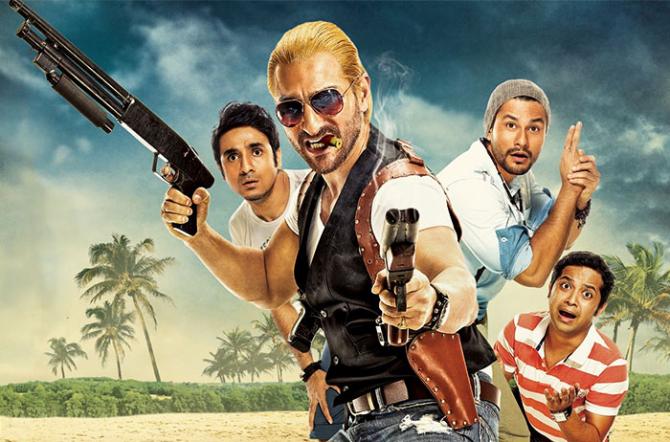 Go Goa Gone, 2013
Cast: Saif Ali Khan, Kunal Kemmu, Vir Das, Soha Ali Khan
DK: Go Goa Gone was actually a stepping stone for us because it was a very ambitious film -- a lot of action, a lot of prosthetics and VFX, everything that a big budget film would have -- and it was made on the tiniest imaginable budget.
We sourced the crew from all over the world, people who were passionate and not-doing-it-for-the-money kind of people.
We set a benchmark for ourselves and told ourselves we could achieve this much in this little.
Raj: We also told ourselves we could completely go off the book and go as far as we can.
Shor was still a drama and it is a respected genre, but nobody gives awards to comedies or any fun films.
With Go Goa Gone, we put zombies in the middle of nowhere and still made a fun film out of it.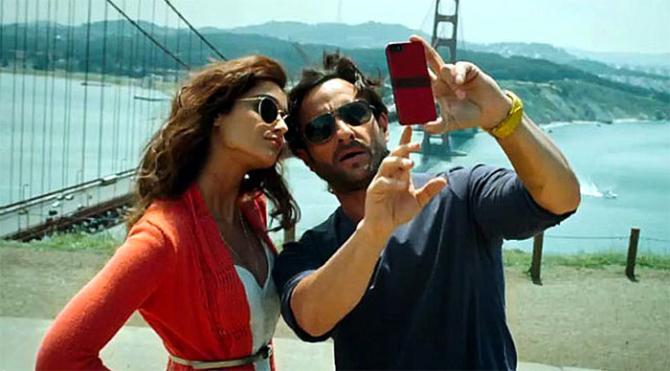 Happy Ending, 2014
Cast: Saif Ali Khan, Ileana D'Cruz, Govinda, Kalki Koechlin, Ranvir Shorey
Raj: With Happy Ending, we learnt we should not change the core of a film that we write. Circumstances changed it.
DK: I believe that if Happy Ending had been put out as a small, cute, quirky rom-com, it would have worked a lot better than putting it out there as a big, large budget rom-com.
Raj: Actors like Saif Ali Khan and Govinda were value adds to the film.
We could have made it like Being Cyrus... that was the original idea.
We had a film set in Bombay with very grounded characters; it was very relatable to everybody -- failing star and other guys coming together to do stuff, it was a slice-of-life film.
But when we transplanted it to Los Angeles, we lost the connect.
DK: Govinda and Saif were superb. Everybody else was superb. The only problem was it was not a larger-than-life rom-com.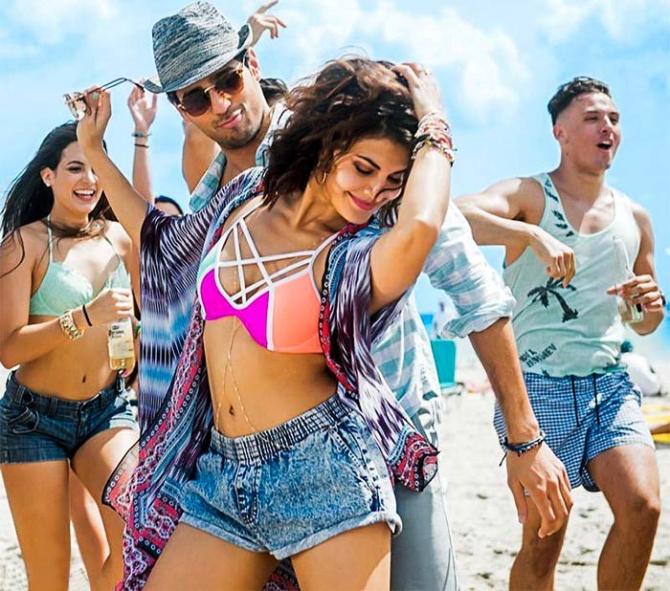 A Gentleman, 2017
Jacqueline Fernandez, Sidharth Malhotra, Suniel Shetty
DK: This was our first film in the action genre.
There has always been an element of action in all our films, but this was the biggest action film we had done so far.
Raj: A Gentleman looked like a big budget film.
I won't be comfortable spending ₹60 crore or ₹100 crore to make a film.
Happy Ending was a little more expensive then necessary because everybody thought there was a market at that time; it was the producer's decision.
Shor was made on a shoe string budget,
Go Goa Gone had a ridiculously low budget.
We went back to our roots with A Gentleman.
We decided to make it on a very tight budget, to make it look expensive and big, spend only where we had to and shoot it an effective manner.
DK: This is not to say A Gentleman is a small budget film; it has a sizeable budget. But, going by action film standards, it was a very tight and controlled production.