Aseem Chhabra spots 10 must-see movies at the Berlin Film Festival.
George Clooney was pissed.
He was the headliner at the opening day press conference at the Berlinale, for his new film Hail Caesar, along with directors Joel and Ethan Coen, when a journalist asked Clooney why his work did not reflect the current crisis affecting Europe -- the massive tide of refugees entering the continent.
Now Clooney has reasons to be mad. For one, his political activism in Darfur, Sudan and other parts of the world is widely reported. But Clooney had also just explained that even celebrities like him find it hard to raise money to finance film projects that have political themes.
Despite Clooney's anger -- though he spoke to the journalist with a smile -- this year's Berlinale had a strong political tone, at least as reflected in the top award-winning films, the Golden Bear winner in the Competition section -- Italian documentary Fire at Sea and the audience award topper in the Panorama section -- Junction 48 from Israel and Palestine.
Politics apart, this year's Berlinale had a lot to offer for just about every film lover -- from celebrity sightings (Meryl Streep who headed the Competition section jury, Jude Law, Tim Robbins, who was honoured with a special tribute on the 21st anniversary of his Oscar-winning classic film, Dead Man Walking, and the hugely obese French star Gerald Depardieu), to films dealing with a wide range of matters.
While Hail Caesar is a lightweight project from the otherwise brilliant Coen brothers and it is already playing in theatres in North America, there were many other very good films I saw this past week at the Berlinale.
My top ten films at this year's festival -- many will stay in conversations through this year.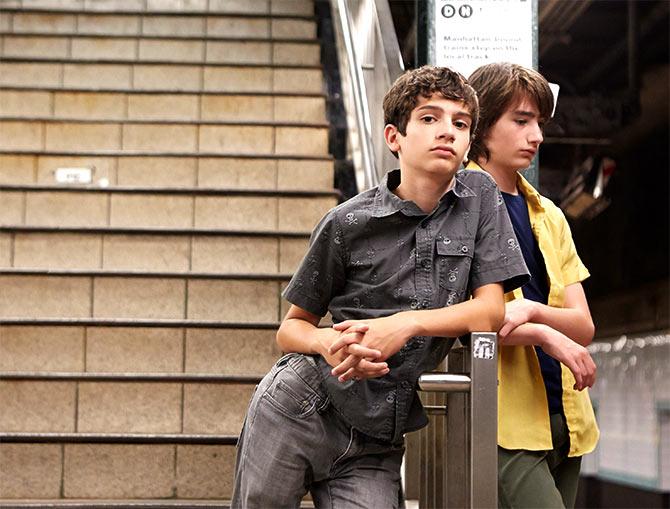 IMAGE: A scene from Little Men.
Little Men
New York indie filmmaker Ira Sachs explores stories and characters that reside in the city's five boroughs. Little Men, played in the Generations section -- focused on films for children and teenagers -- but this sweet little film will appeal to adults as well.
The screening I attended was packed with adults who were deeply moved by the story about the friendship between two 13-year-old boys living in Brooklyn.
In Little Men, Jake and Tony become friends, but their trust, moments of sharing -- whether it is playing video games, or roller blading on the streets of Brooklyn -- is shaken by the adult world around them.
Little Men is a gem of a film. It will make the audience smile with joy, but it will also make them sad as memories of their childhood flood their minds.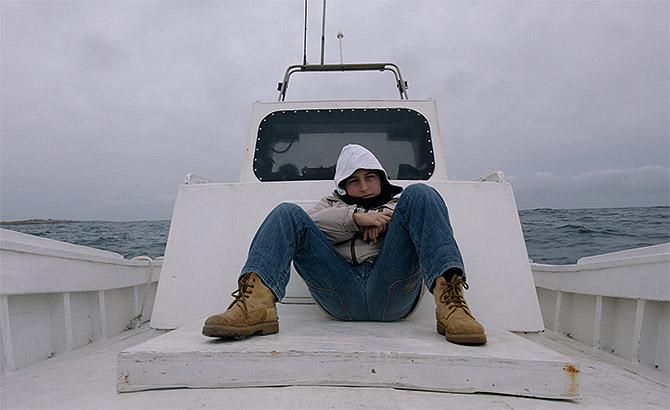 IMAGE: A scene from Fire At Sea.
Fire At Sea
It is not often that documentaries win top awards at film festivals. Italian master Gianfranco Rosi's new film is a remarkable story about refugees -- mostly from Africa, but others from the Middle East as well -- who arrive at an island in the Mediterranean on their way to Europe.
The island Lampedusa -- an Italian territory -- becomes a metaphor for the hopes and aspirations of the refugees, who through much hardship arrive at the southern most point in Europe.
They are all heroes in Fire at Sea, but the biggest hero in the film is Samuele, a 12-year-old boy, a resident of the island, whose daily life of adventures and outdoor games is in stark contrast to the arrival of the refugees.
Samuele's world hardly connects with the lives of the refugees. But his medical condition -- a lazy eye, which needs immediate attention -- is Rosi's way of pointing fingers at European politicians who close their minds and remain unconcerned about the urgency of the plight of the refugees.
Fire at Sea has a calm way of stating the facts -- the way our world exists today. In an engaging manner it shows us that it is not just for celebrities like George Clooney to worry about the world's refugees, it is our problem too.
IMAGE: A scene from Ottaal.
Ottaal
It looks like Indian cinema is being celebrated every year at the Berlinale.
The Malayalam children's film Ottaal is the third in so many years (Killa in 2014 and Dhanak in 2015) to play in the Generation section at Berlinale, and also win the jury award.
In Jayaraj Rajasekharan Nair's Ottaal, an eight-year-old boy is brought up by his grandfather in Kerala's backwaters. The grandfather's job is to herd the ducks in the local river. Raising a child without parents becomes a challenge for the old man who decides to send the boy to work in a factory in a nearby town.
Beautifully shot -- one can't go wrong with locations in Kerala -- Ottaal makes a strong case for preserving the environment while also speaking out against child labour.
It is a very important film that was recognised for a National Award in 2015.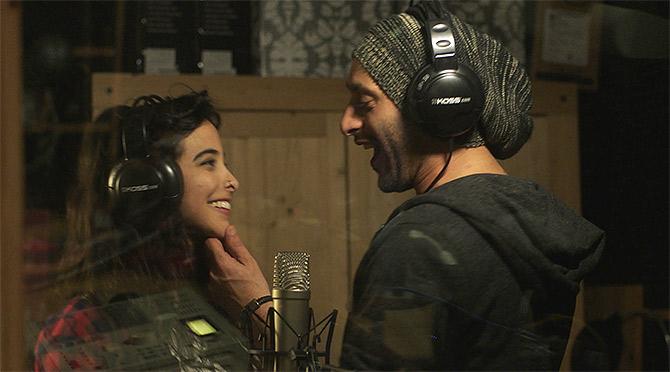 IMAGE: A scene from Junction 48.
Junction 48
Winner of the top audience award in the Panorama section, this is a tough story about young Palestinians and Israelis living together in Lod, 15 kilometres from Tel Aviv. The harsh realities of the Israeli occupation are expressed in Arabic hip-hop music.
The protagonist is inspired by real life Palestinian rapper Tamer Nafar. It is packed with a rich, energised, soundtrack that can be best enjoyed in a theatre with perfect Dolby sound.
Junction 48's popularity with the German audience in Berlin is understandable. After the film won the audience award it gained a larger political tone.
Israeli director Udi Aloni spoke at a press conference branding his country's current government as fascist and asking Germany not to provide military weapons to Israel.
Politics apart, Junction 48 is one cool film where the realities of the region merge so beautifully with the musical sounds that once originated in the inner cities of America.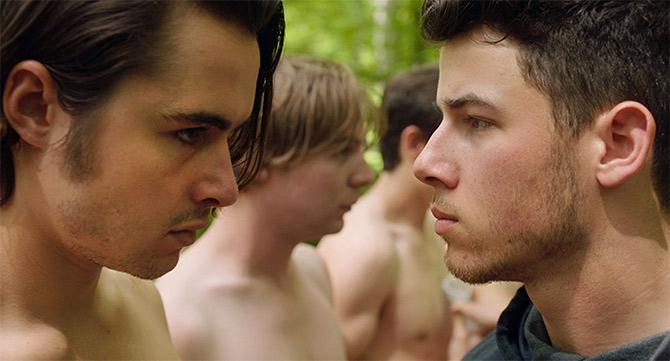 IMAGE: A scene from Goat.
Goat
Straight from its success at the Sundance Film Festival, the American indie Goat shocked audiences at Berlinale.
Goat takes place in a fictional American university where a group of young men strive to join a male fraternity house.
A well-known fact about fraternities is the initiation phase where freshmen students are subjected to the most humiliating forms of hazing (ragging) -- from excessive drinking to being asked to perform repulsive acts. Hazing is banned in many American colleges, and yet the practice continues.
Taking the story of one young man, who is already fighting the demons of having been beaten up by three random men, director Andrew Neel then follows his protagonist through the frightening initiation rituals, all in the name of tradition.
Goat is a disturbing film, and a strong reminder of much that is wrong with American society at large.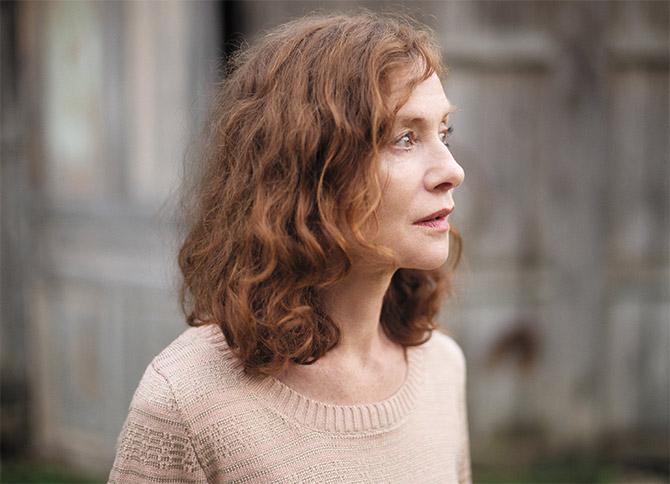 IMAGE: A scene from Things to Come.
Things to Come
In director Mia Hansen-Love's film, French actress Isabelle Huppert plays a professor of philosophy coping with a personal crisis -- her husband of many years is dating a younger women while her mother is going through severe depression.
Things to Come won a Silver Bear for the 35-year old director who has made a very mature film that takes the audience through her protagonist's emotional journey.
Huppert is a master performer who brings so much truth to her character's ups and downs, her good days and bad days, as she struggles to keep her head above water.
There was speculation that Huppert could win the best actress award, but that honour was given to an equally worthy actress -- Trine Dyrholm, who also plays a woman on the verge of a nervous breakdown in the Danish film, The Commune.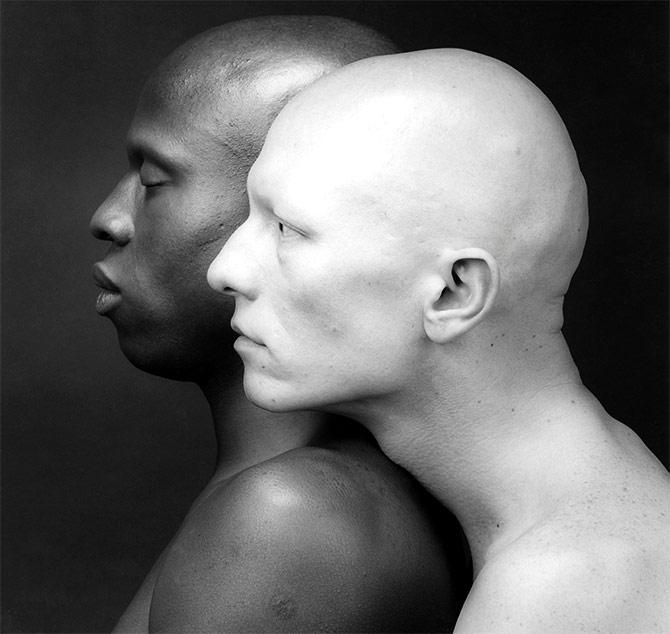 IMAGE: A scene from Mapplethorpe: Look at the Pictures.
Mapplethorpe: Look at the Pictures
An American documentary that will play on HBO in April, Mapplethorpe follows the life and work of the controversial gay American photographer Robert Mapplethorpe.
Mapplethorpe was a favourite poster child and punching bag of right-wing American politicians like the late US Senator Jesse Helms and then New York mayor Rudy Giuliani whenever they wanted to criticise government funding of controversial art.
Directors Fenton Bailey and Randy Barbato were given complete access to Mapplethorpe's archives by the photographer's family and a group of museum curators.
The result is a compelling narrative of an artist who died at 42, from AIDS-related complications, and who left behind a large body of black and white images -- celebrity photographs, self-portrayals and homoerotic pictures which earned him the wrath of right-wing politicians.
The experience of watching Mapplethorpe is quite similar to having spent an afternoon at a photography gallery. The film is educational, entertaining and very satisfying.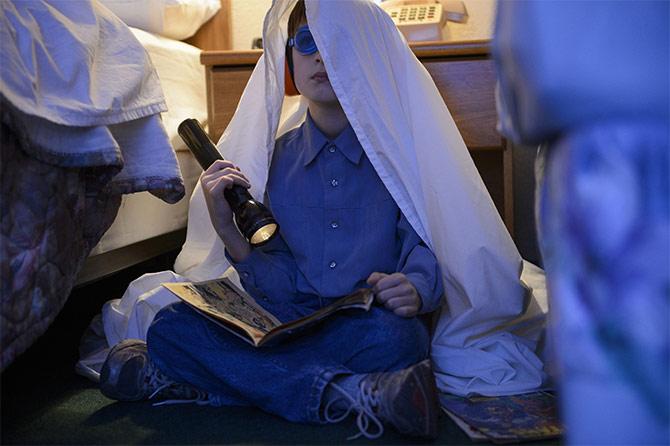 IMAGE: A scene from Midnight Special.
Midnight Special
Actor Michael Shannon has performed in all four of director Jeff Nichols' films including the latest, Midnight Special, a gripping and violent science fiction story that could be described as E.T. and Close Encounters of the Third Kind for grown ups.
Shannon plays the father of a gifted child Alton Meyer (Jaeden Lieberhe), who is being hunted by a Texas commune leader (Sam Shepard), by the FBI and an NSA investigator (Adam Driver).
Most of the film is a race to save a child who cannot be exposed to light and yet has to be taken back to his home (the plot is heavily inspired by E.T.), while all the bad guys want to take hold of him.
Midnight Special is bound to draw fans of many genres of cinema and should be a sure shot hit when it opens in theatres next month.
IMAGE: A scene from A Dragon Arrives.
A Dragon Arrives
A cool hipster film from Iran with a strong dose of magic realism.
A Dragon Arrives is such a joy for the senses with stunning cinematography, gorgeous landscapes and a loud engaging soundtrack.
There is a bright orange Chevy Impala, a sharply dressed passenger, a ship sitting in the middle of a desert and a group of investigators searching for clues about a man's death.
Director Mani Haghighi's film can be confusing in the way David Lynch's works sometimes are, but it is also a lot of fun to watch.
And it is hard to believe that such an avant garde film can be made in a closed society like Iran.
A Dragon Arrives's press screening stirred extreme reactions. A stream of critics walked out in the middle of the screening; those who stayed back applauded loudly at the end.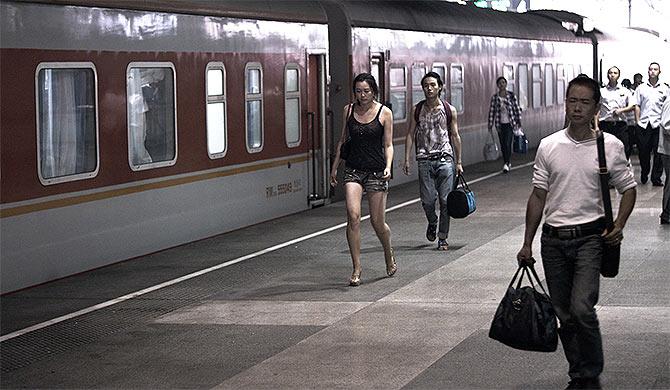 IMAGE: A scene from Dog Days.
Dog Days
Stripper Lulu searches for her child who has been kidnapped by her boyfriend, who is also the boy's father.
In search for the baby and the father, Lulu meets a young man in drag and learns about a gay relationship between the two men.
Dog Days takes us from the seedy streets of a small town in China to the harsher realities of Shanghai. Through the film we see the cracks that have appeared in Chinese society and how tough life is for its poorer citizens.
Director Jordan Schiele's film is also about a mother's quest, a harrowing journey that eventually has a positive outcome.