Of the two brothers in Kapoor & Sons, Fawad Khan is the more successful, the better earning, the more polite, the apple of his parents' eyes.
Beside this perfection sits his homosexuality and the film forces us to question if we can look at Rahul as perfect, in spite of that fact, says Vikram Johri.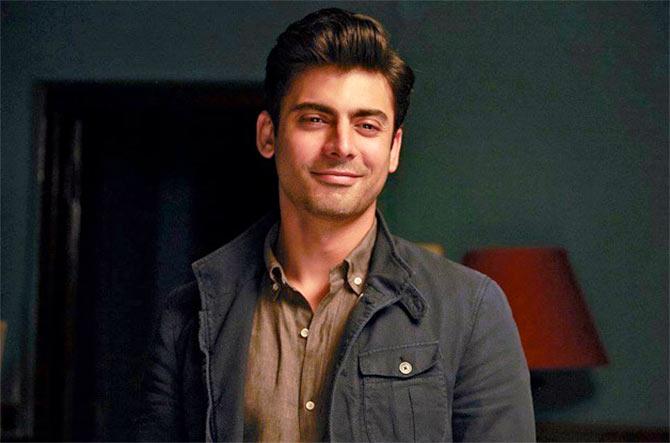 The buzz around Kapoor & Sons, the new movie from Karan Johar's stable, when it went into production last year, was that Fawad Khan (seen above in Kapoor & Sons) , the dreamy Pakistani actor, would play a gay man in the film. As with all Bollywood news, this too was dissected on gossip websites, the contours of which discussions were decidedly salacious.
Meanwhile, those of us who track the growth of the gay character in Bollywood were circumspect. I wrote a piece at the time in which I wondered if Khan's character would go beyond the sticky stereotypes gays are burdened with on the screen.
To be sure, there are more gay men (not so much women) in Bollywood today than at any time in the past. And some of them are doing more than provide comic relief. Yet, I was uncertain because there was the danger, on recent evidence, of burdening them with a different set of stereotypes.
That Khan was playing a gay man was, in my view, the first reason to ring alarm bells. Like Sidharth Shukla in another Karan Johar production, Humpty Sharma Ki Dulhania, Khan fits the 'perfect male specimen' template, one whose sheer beauty we can ogle at as we conveniently omit to ask what purpose the character fulfils in the film.
In Humpty, Shukla did little more than provide a lush backdrop to the central storyline which was, as always, a straight romance. So, while he was not dying alone or being ridiculed by all and sundry, he was still no more than a flicker on the movie's narrative firmament.
But Khan's role in Kapoor & Sons is not a flicker, but a roar. He is one half of a brother duo around whom the film revolves and his gayness is as much a part of the story's inherent tension as other, longstanding markers of Bollywood's narrative tradition, such as family ties, dark secrets and, ultimately, the redemptive power of love.
Of the two brothers in the film, he is the more successful, the better earning, the more polite, the apple of his parents's eyes. Beside this perfection sits his homosexuality and the film forces us to question if we can look at Rahul, Khan's character, as perfect, in spite of that fact.
We ultimately learn that we can and, if anything, his difference plays some role in making him who he is, a deeply empathetic man whose profession, writing, involves tapping those reserves of empathy.
From the moment the film began, I was waiting with bated breath for Rahul to come out. I was so nervous about how it would happen that I could not savour the film, parts of which are uproarious due to that acting institution called Rishi Kapoor (he plays the grandfather). I wondered if Shakun Batra, the director, would be able to pull it off. My ears were painfully pricked up for political incorrectness.
As a gay viewer, I am so used to being bombarded with lazy generalisations about homosexuals that I go into the cinema hall battle ready, keen to demolish any depiction that does not agree with my delicate impressions.
The flip side of this approach is that I would rather plump for propaganda, the kind that calls attention to itself and is more suited to non-fiction, than art, which involves dabbling in shades of grey.
There was little reason to worry.
Kapoor & Sons is that rare film, certainly in Bollywood, that is able to inhabit a space that is neither caricature nor propaganda. It does not shy away from the dark.
There is no automatic acceptance of difference here, no hallelujahs sung to egalitarianism. What the film does, on the other hand, is present a gut-wrenching story about hurt and realisation that is the more effective for being so doggedly human.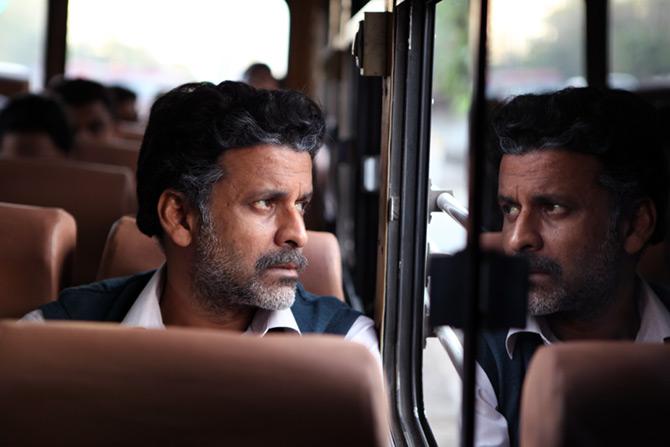 Another recent film, Aligarh, follows a similar approach, even if the contexts are vastly different.
About the gay Aligarh Muslim University professor Ramchandra Siras (played by Manoj Bajpai, above) who killed himself in 2010, that film is also comfortable with the shadows in a way that brings out a fuller portrait of its protagonist.
As Jai Arjun Singh wrote in a recent Mint column, 'Siras in Aligarh has a poetic-idealistic attitude... but there is also a hint of a provincial conservatism, of a man who recoils from words like "gay" and questions like "Was he your lover?" or "Did your wife leave you because of your sexual preferences?" He seems to blush when confronted along these lines by a sympathetic, city-bred reporter, and he is not "enlightened" in the way that liberals who fight for LGBT rights might want him to be.'
'His English is halting, he isn't conditioned to speak politically correct language: He has to be corrected when he uses "a gay" in a sentence. He doesn't see himself as a poster boy for a cause and is startled that other people -- strangers! -- are signing petitions supporting him.'
There is no better tribute than art in the service of equality. By showcasing gay characters in real storylines, the Bollywood of today keeps the hope alive that we may, after all, have a homosexual leading man some day, one who is roundly human to boot.