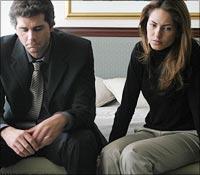 Barbara Mori's new film A Beautiful Wife is a drama on adultery, which leaves a bad taste in your mouth. We've seen this story in endless Bollywood films, but with a twist.

The gorgeous Zoe (Mori) and her husband Ignacio (Christian Meier) enjoy all the material luxuries in life but they cannot have children. The fact that he decides to make love to her only on Saturday nights makes it further impossible, adding to their marital woes.

Besides, Zoe doesn't like this passionless life.

The difference in their sexual needs leads Zoe to find solace in Ignacio's brother Gonzalo (Manolo Cardona). Gonzalo has his own differences with his brother and works as an artist.
Zoe and Gonzalo begin an affair that results in a surprise pregnancy. This episode unveils the truth behind the three characters, which forms the rest of the plot.
The movie runs out of steam in the second half. The circumstances shown seem to be real but as the story moves ahead, you can't help but feel pity for yourself for having to sit through the film.
The sex scenes are sensual enough and show the journey of a woman discovering herself. But director Ricardo de Montreuil just cannot decide how to take the story forward, resulting in a big mess towards the end of the film.
Barbara Mori looks hot and manages to emote well, unlike her last outing Kites. Her fans would be in for a treat, as she ignites the screen every time she's on it.
Christian Meier is competent and underplays his character well.
Manolo Cardona is passable.
The film's producers decided to market the film by showing off steamy scenes in the trailers but they are hardly present in the film.
Mori is obviously the film's trump card but even she won't be enough to pull the crowds in the theatres.
Rediff Rating: