And just what were these cool guys discussing?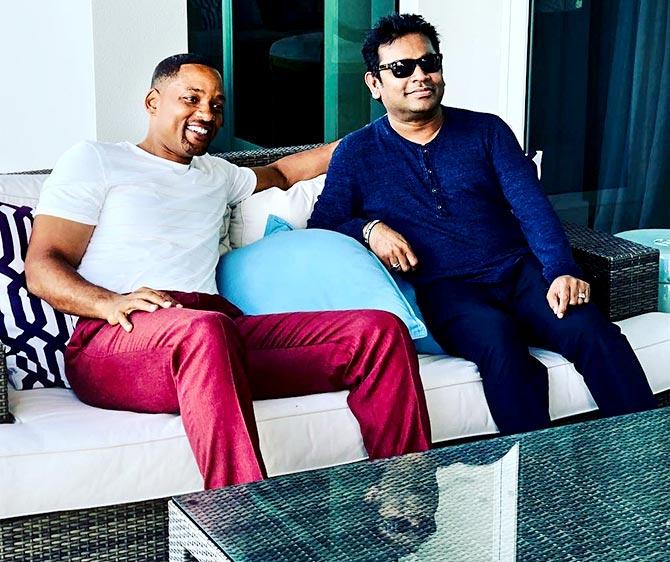 Take a look at this picture.
Will Smith is billed as one of the coolest (if not the coolest) dudes in Hollywood, but seat him alongside that gent in shades, and the original Man in Black is well (sorry, Will) an also ran.
A R and Will met up in in the Bahamas and had a 'thoughtful brainstorming session'.
Rahman posted pictures and hinted that something big is coming up in Chennai this December.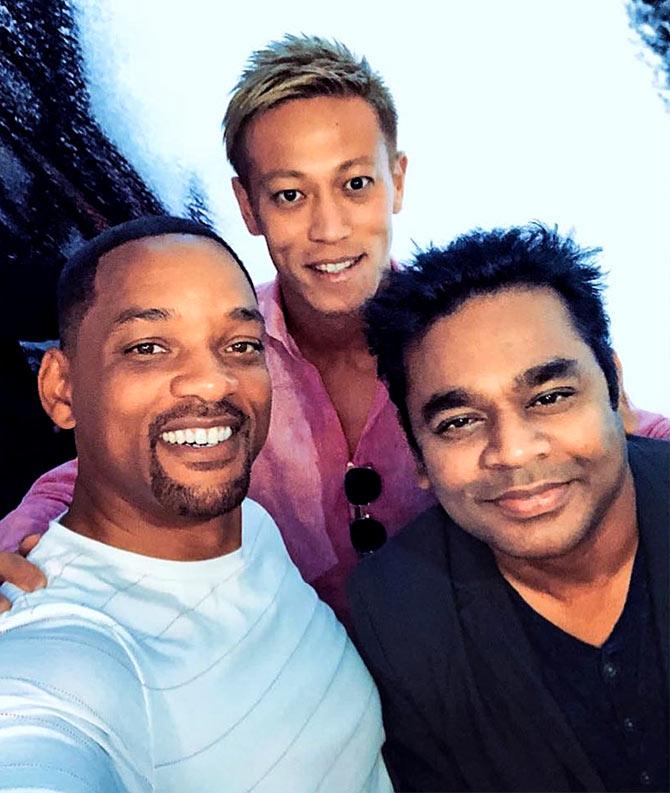 Will could be a star attraction at the Indie Music Festival hosted by the KM Music Conservatory in Chennai, an institution Rahman founded.
For now, Rahman is preparing for his North America tour, which kicks off next week. Udit Narayan, Jonati Gandhi and Neeti Mohan will sing along with the maestro.