How the Bachchans spent the weekend.
The Bachchans looked grand as they attended a family wedding in Mumbai on Sunday, November 12.
The groom is Yuvraj, the son of Shobhit and Priti Rajan. Shobhit is Amitabh Bachchan's cousin.
Shobhit's mother Indira and father Jagdish played a stellar part when Amitabh married Jaya Bhaduri: You can read all about it here.
Amitabh Bachchan shared pictures from Sunday's wedding on Twitter as well as on his blog.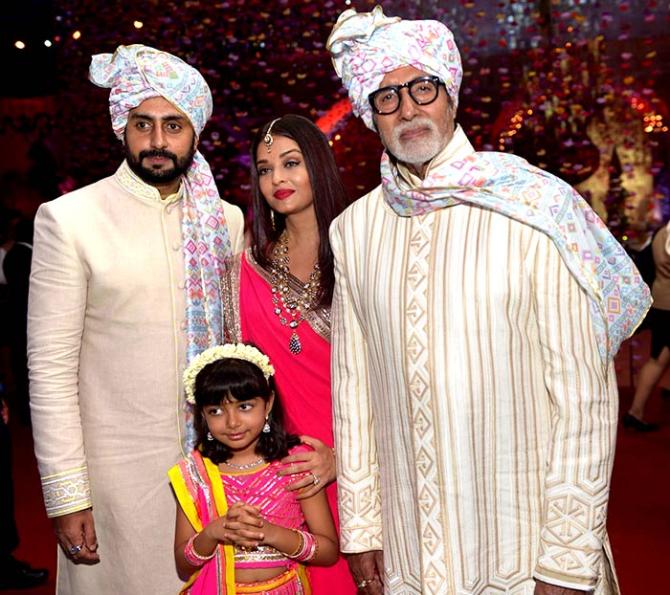 A gorgeous Aishwarya is flanked by husband Abhishek and father-in-law Amitabh Bachchan as Aaradhya takes her position of pride.
Father-son choose white for the occasion while mother-daughter pick pink.
'Family and a wedding .. they bring so many of us together for one cause to welcome the bride into the family,' Big B writes
Amitabh with daughter Shweta.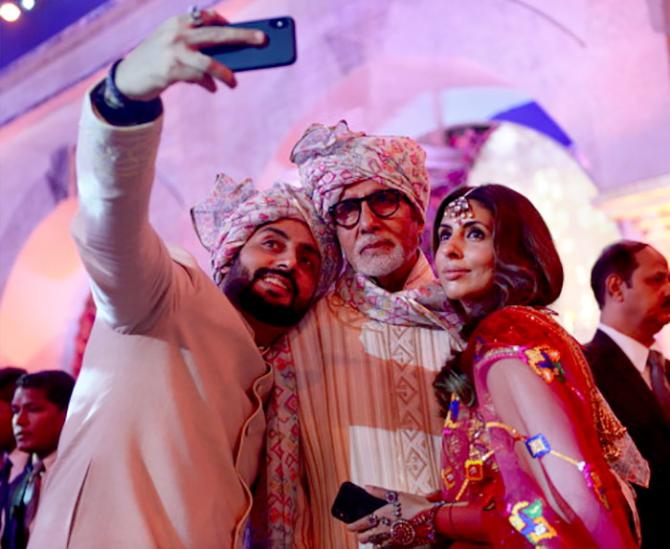 Selfie time.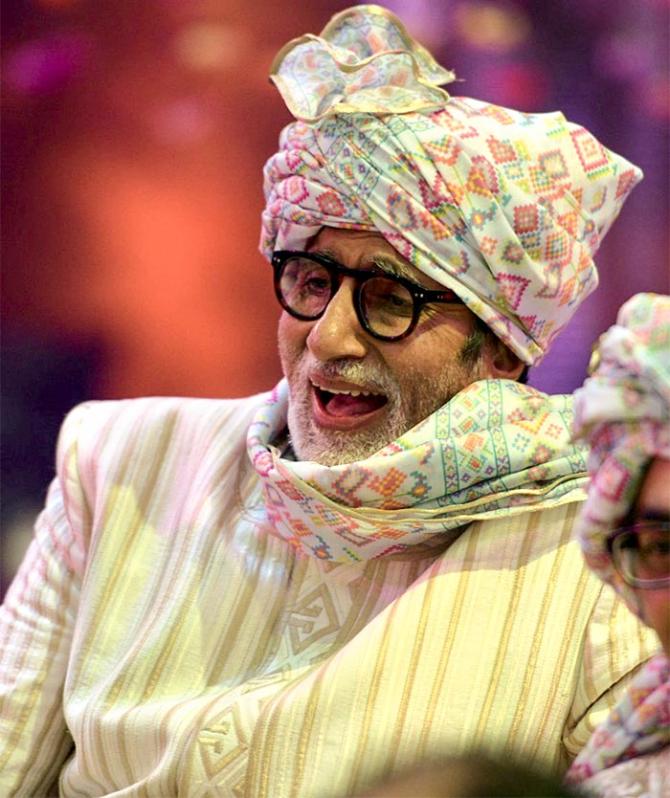 One of the busiest actors around, Mr B makes sure to enjoy life as well.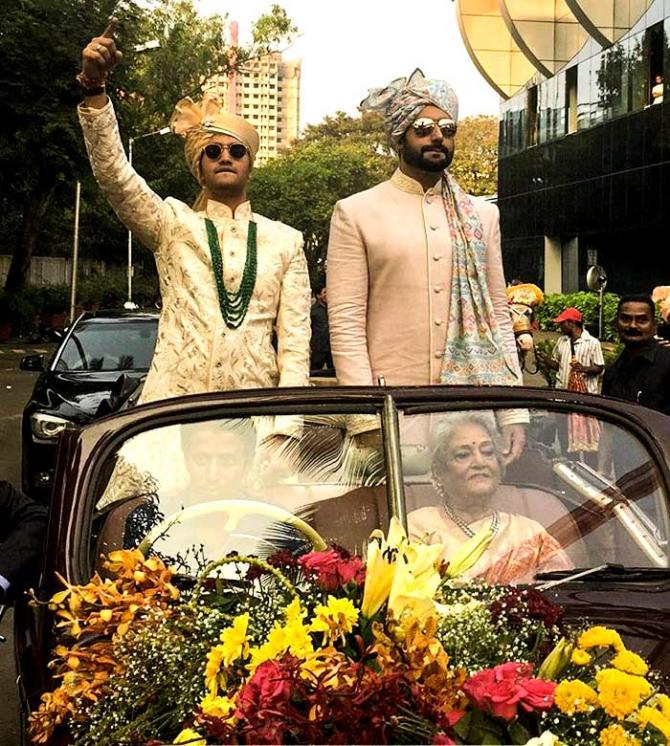 Abhishek arrives with the groom, Yuvraj Shobhit Rajan.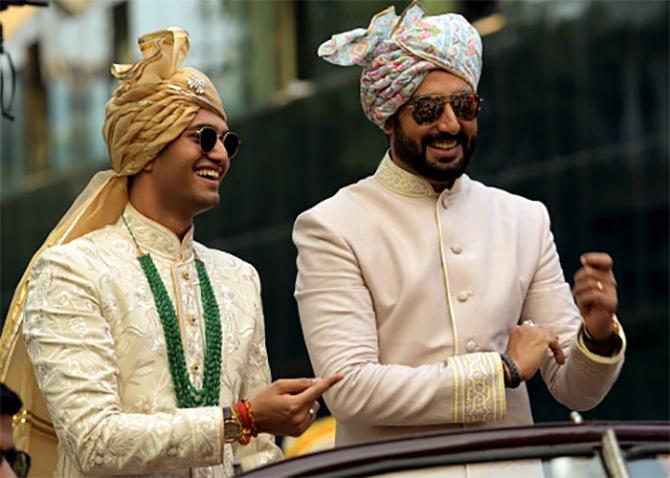 Abhishek shares a laugh with Yuvraj.
Photographs: Kind courtesy Amitabh Bachchan/Twitter and Tumblr