A lowdown on what's going on in the Telugu film industry.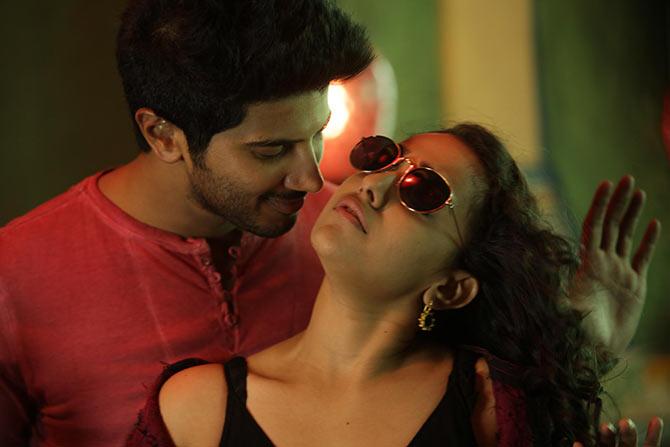 Mani Ratnam's Ok Bangaram (the Telugu version of O Kathal Kanmani) is running to packed houses.
The urban love story is produced by Dil Raju in Telugu, and marks the triumphant return of Mani Ratnam.
Dulquer Salman, the hero of the film, has been acclaimed for his acting, and much has been made of the chemistry between him and co-star Nithya Menen.
The media was present in full strength to chat him up when he came to Hyderabad.
A reticent guy normally, Dulquer opened up about the film, working with Mani Ratnam and Nithya Menen, and said he was overwhelmed with the response to the film.
"It's a dream come true to work with Mani Ratnam. I would have signed the film even without hearing the script. I can never forget the learning experience on his sets," Dulquer said.
He added that he likes the work of Pawan Kalyan and Mahesh Babu and would do a Telugu film if he gets a good script.
***
Timepass being remade as Andhra Pori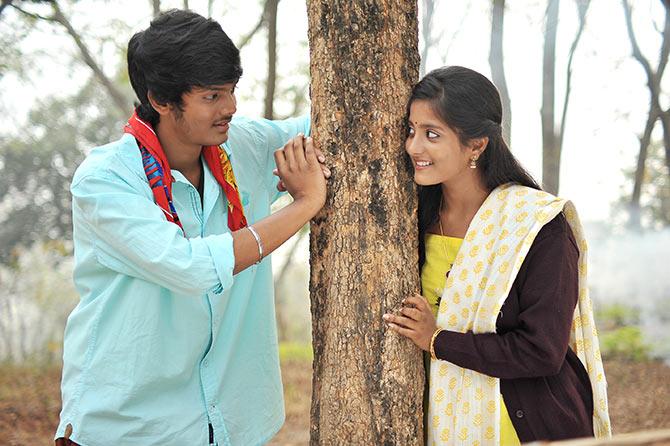 Raj Madiraju, who directed the critically acclaimed and award-winning film Rushi, in 2012, is back with Andhra Pori.
This is the remake of the Marathi hit film Timepass.
Andhra Pori is a teenage love story. It stars Akash, son of Telugu director Puri Jagannadh, and Ulka Gupta.
Ramesh Prasad said Timepass was a huge hit in Marathi and broke many records.
"The concept is superb and so we remade the film in Telugu, not compromising anywhere," he added.
The shooting was completed in a single schedule of 35 days.
The music has been composed by Dr Josyabhatla.
Praveen handles the camera, Rajiv Nair is the art director and Sreekar Prasad, the editor.
The film is due to release in May.
***
Srikanth as a cop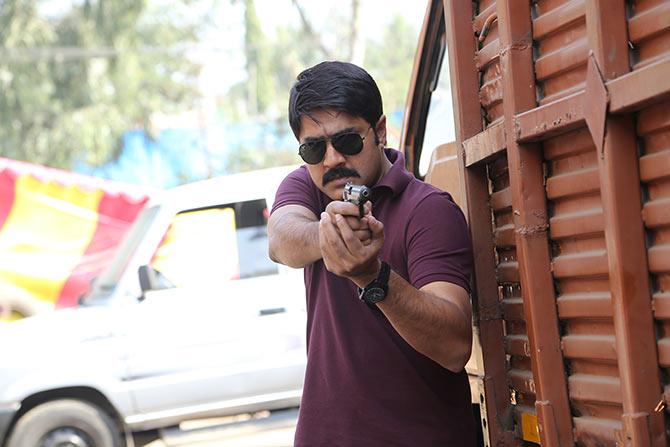 Actor Srikanth plays a police officer in Terror, a film directed by Satish Kasetty (Hope and Kalavaramayemadilo).
Terror is set against the backdrop of an impending terrorist attack. The tagline of the film is 'Oka policevadi katha' (A cop's story).
Satish says the film deals with "the conflict between father and son, police and politics and terrorist activity. It's also about how a corrupt cop gets a chance to redeem his past."
Kota Srinivasa Rao, Nasser, Sudha, Prithvi, Vinay Verma, and Ravi Varma are in supporting roles.
The film was shot in 35 days in about 45 locations in Hyderabad.
Shyam is the DOP and Murali is the art director.
The film is currently under post-production.