What did Sukanya Verma's super filmi week look like?
A brief encounter between Akshay Kumar and a scientist fan.
Lauded filmmakers, lame last films.
And the worst Kapoor to hit the silver screen.
All this and more in my super filmi week.


Monday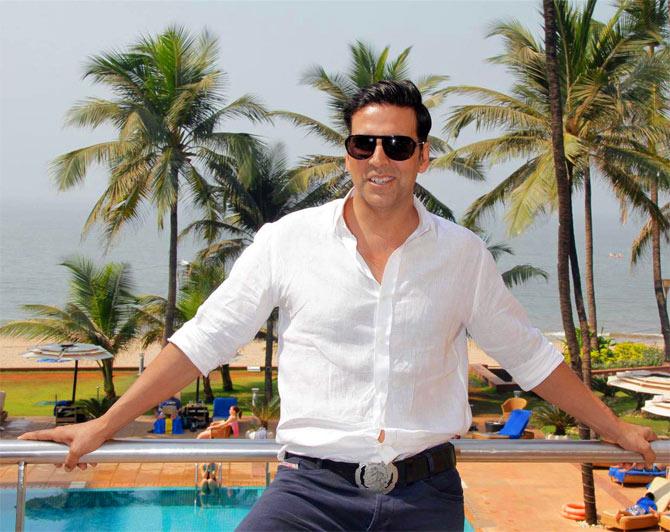 Give sorrow words; the grief that does not speak knits up the o-er wrought heart and bids it break -- Macbeth
Last week was one of the saddest in my life. I lost a beloved family member to prolonged illness in front of my eyes.
Within few hours, hopes dashed and the reality of our impermanence hit me hard.
It's a new day, a new week, but my grief is irreparable so I take comfort in his memories.
My uncle, or Mamaji as I addressed him, was full of pep and wit. I've never come across anyone more knowledgeable or humble.
A wonderful singer and guitar player, he introduced us -- my brother and me -- to the magic of Boney M, Beatles, ABBA and the German electronic band Kraftwerk and encouraged our craze for cinema.
Every single summer vacation was spent on VCR/VHS rentals watching all sorts of wonderful and weird Hindi and Hollywood movies on his cool Uptron TV.
It meant a great deal. Not everyone had a colour TV back then.
We could rent everything from the Carry On series to 007, Qatilon Ke Qatil to Hatim Tai and he would neither dissuade nor judge.
After I became a journalist, he would proudly tell everyone how he got to meet a movie star because of me.
It had only been a few months since I joined Rediff.com and secured an appointment to interview Akshay Kumar after a lot of dilly-dallying.
The actor was shooting in a far-flung area of Mumbai's sprawling suburbs for a movie called Vidroh.
It was an unmemorable, endlessly delayed project that eventually released four years later as Police Force.
When we met, Hera Pheri was still a month away from release and Akshay, predominantly recognised for his action skills, was consciously working towards respectability and an image change.
Our meeting was scheduled for close to midnight and Mamaji, who was visiting us that time, volunteered to chaperone me as things tend to become unpredictable on the sets and I wasn't certain how late it would be.
This happened almost two decades ago, but I still remember Akshay's splendour and warmth once he stepped inside the vanity van we were waiting.
Dressed in a spick-and-span formal shirt and trousers, the Khiladi appeared absolutely smashing and genuinely thrilled on learning Mamaji is a scientist and a fan.
After making small talk, he excused us while I threw my volley of questions at the ever-sporting Akshay.
On our way back home, my visibly impressed uncle thanked me and raved about the down-to-earth star.
You're one of them now, Mamaji.


Tuesday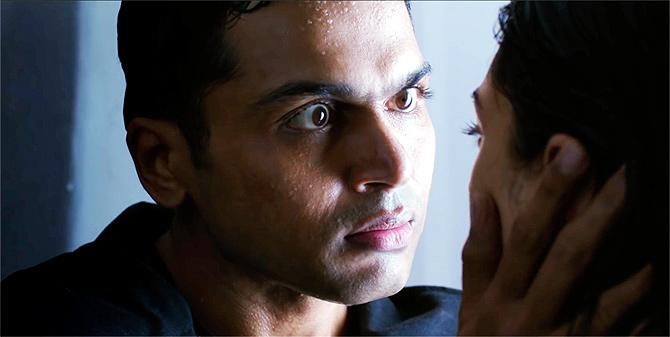 Discussing Mani Ratnam's Kaatru Veliyidai with a friend.
Every time I talk about this film, my blood pressure shoots up.
I've had identical conversations on this subject before, but I am unable to view Kaatru as a romance.
It's a horror film in denial. (Psst, if you haven't watched it yet, jump to Wednesday.)
And that climax, that idiotic, implausible climax -- I'd still forgive everything preceding it if the last scene wasn't shoving down the hero's glorious reform and heroine's big heart down my throat.
It's unlikely he would not be an abusive ass to her again.
Characters aren't obliged to fulfil our ideas of morality, but it's important to depict them transparently, honestly.
Perhaps if the director would treat it like the black drama it is and not romanticise messed-up love like a candy-hued cupcake, I'd remember it for something beyond Aditi Rao Hydari's photogenic allure in all those gorgeous Vrisa outfits.
Wednesday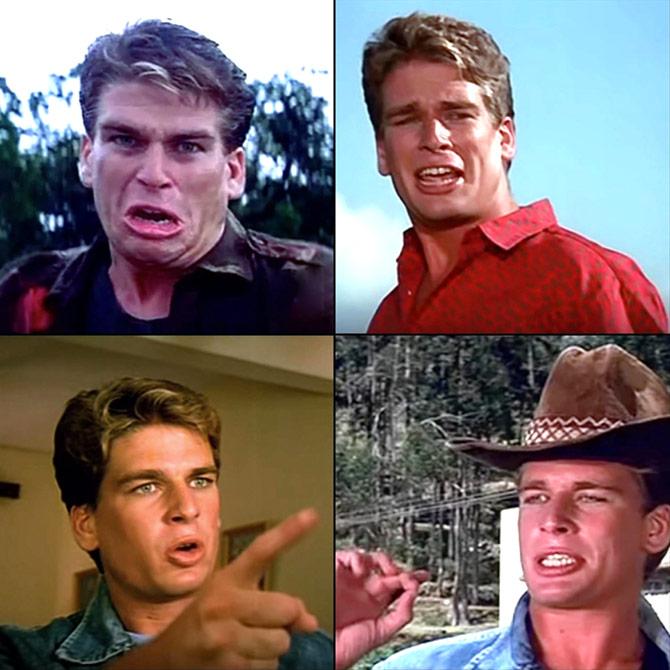 Think Kapoors, think gold standard in acting.
For generations, this family has served the silver screen with their passion, beauty and talent.
Not every single one achieved iconic stardom, but there's one Kapoor who's so bad, he single-handedly invalidates Saif Ali Khan's genetics theory.
Shashi Kapoor and Jennifer Kendal's blonde-haired, blue-eyed, beautiful son Karan could make a thousand girls weak in their knees, but as far as acting goes, he's so unequipped, it hurts to even remember.
Watching Loha on telly now, I am simply dumbstruck by his range of expressions. Limited Collection, anyone?


Thursday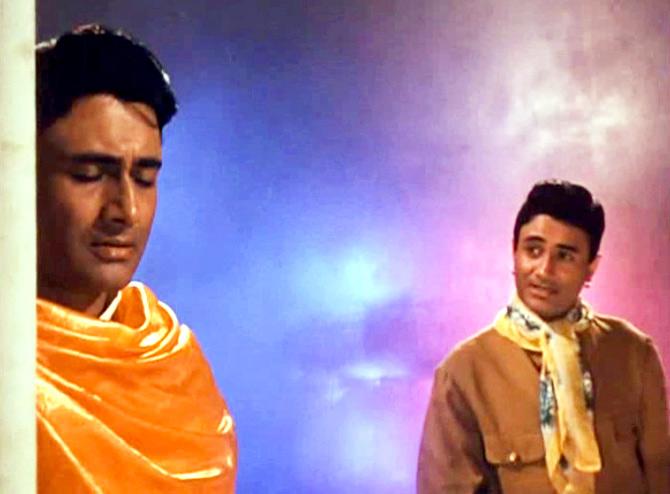 Revisiting Vijay Anand's Guide for a column and the face-off between Dev Anand's divinity and Dev Anand's pragmatism, his faith and scepticism -- the pièce de résistance moment of this 52-year-old classic -- is connecting to me now more profoundly than ever.
'Sawaal ab yeh nahi ke paani barsega ke nahi. Sawaal yeh nahi ke main jeeunga ya marunga.'
'Sawaal yeh hai ke is duniya ko banane wala, chalane wala koi hai ke nahi?'
'Agar nahi hai toh parwah nahi zindagi rahe ya maut aaye.'
'Ek andhi duniya mein andhe ki tarah jeene mein koi maza nahi. Aur agar hai toh dekhne yeh hai ke woh apne majboor bandhon ki sunta hai ya nahi.'
Few films have ever argued or introspected as effectively as the one between Guide's self and suspecting.


Friday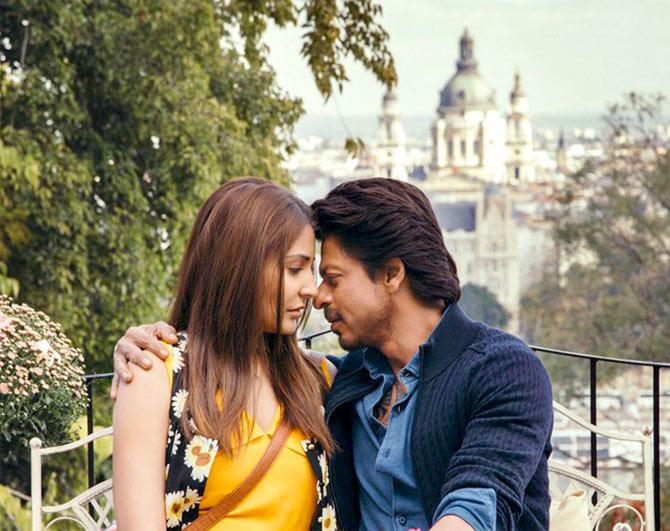 The day begins on a disappointing note with Imtiaz Ali's spectacularly dull, Jab Harry Met Sejal.
Like I wrote in my review, it 'has the stars, the songs, the scenery and all the trimmings for a riveting romance' but 'in the absence of soul bears little magic.'
I didn't feel any heat in Harry and Sejal's chemistry or predicament of their resistance or submission.
Rather, I found their togetherness contrived and stretched to justify a series of poorly conceived machinations.


Saturday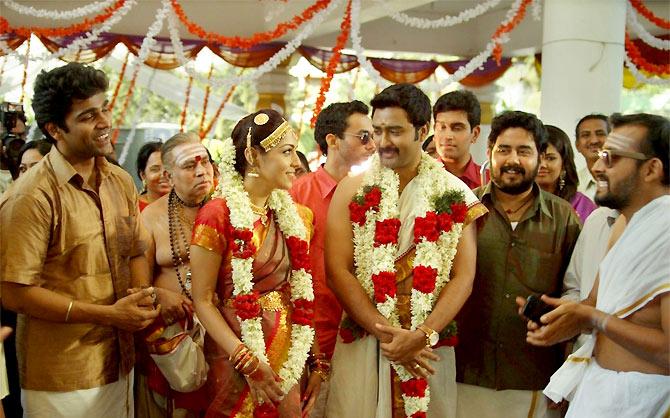 Earlier this week, the lively promo of Shubh Mangal Savdhan came on air and piqued my curiosity.
That's when former film critic-turned-filmmaker Sudhish Kamath recommended I watch the Tamil original Kalyana Samayal Sadham of which the Ayushmann Khurrana-Bhumi Pednekar starrer is a remake.
Caught it on Hotstar today, where it's streaming for free with English subtitles.
Kalyana Samayal Sadham is a gentle yet effective, light-hearted but layered commentary on sexual dysfunction against the backdrop of the hassles of an Indian wedding.
What I liked a lot is the play between the superficial and the sentimental through the rituals of the wedding and foundation of marriage.
And so I quite agree with its leading man Prasanna when he says, 'Anybody who watches this film will connect to it, especially those who are about to get married or who have just got married.'


Sunday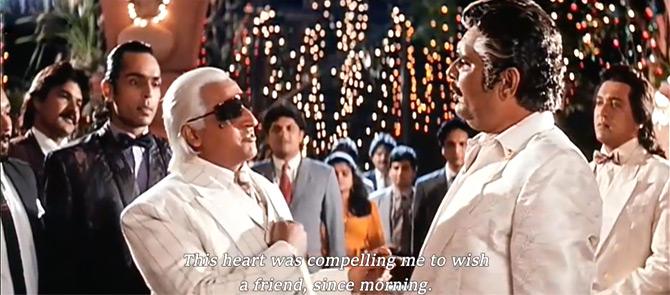 Happy Friendship Day!
Tyson (Gulshan Grover) and Gibran (Raza Murad) may not be among the forefronts of Bollywood's big screen chums monopolised by the good guys of Hindi cinema.
But the campy friends of Rajiv Rai's masala multistarrer and their brightly burning 'dosti ka roshandaan' make them quite a pair.