'We wanted people to love Stree and that has happened.'
'It is a unique, one-of-a-kind movie.'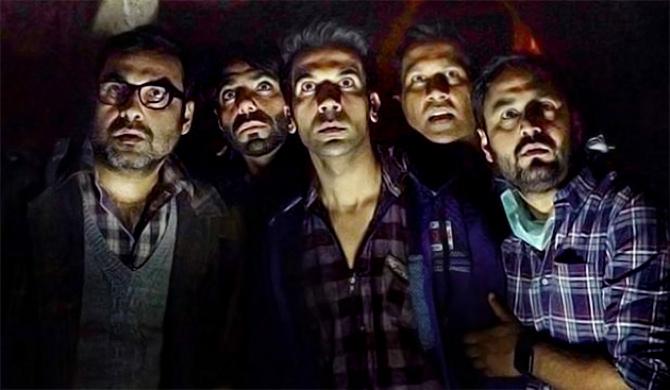 Director-writer Raj Nidimoru and Krishna DK, who turned producers with Stree, are in a happy space.
The horror comedy, starring Shraddha Kapoor and Rajkummar Rao, is doing exceptionally well at the box office.
They have already started working on their next film, Go Goa Gone 2.
"We can't bullshit each other," Raj and DK tell Rediff.com contributor Urvi Parikh.
Happy Ending did not work at the box office. A Gentleman was a debacle.
Raj: Quite a few people liked Happy Ending, but still, it did not work -- even though it plays a lot on TV.
It was depressing.
DK: Disappointment, yes, of course.
As far as A Gentleman is concerned, it was shattering.
Did you analyse what went wrong?
Raj: Of course, we are introspective. We can't bullshit each other.
Someone told us that Happy Ending was for the A++ crowd. There was a bit of a surprise there. It could have done well.
Of course, not like a runaway hit or something, but slightly better.
Then we thought of the things like did we do enough promotions?
Did people know a movie like that coming?
Was it alienating because of its English title?
DK: Did the movie look too foreign?
All these thoughts were there.
What took you long to come up with new films?
Raj: The output was less.
We took a step back and worked on it.
But this year, we are back and we are having a lot of content.
We have turned producers with Stree.
We have a series with Amazon Prime called The Family Man.
We also have Go Goa Gone 2 and there's another story ready.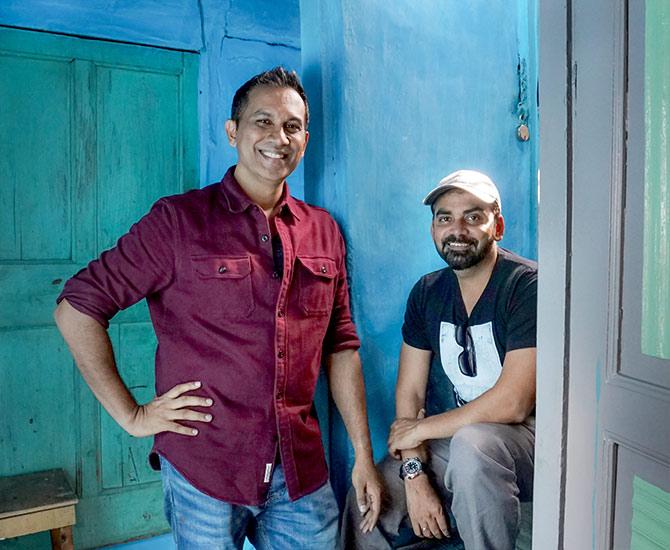 Are you happy with the response Stree is getting?
DK: It is a horror-comedy at its heart, a less explored genre.
We wanted to do something unique and this was perfect for us.
Raj: As producers, we were expecting good numbers from Stree at the box office.
We wanted people to love it and that has happened.
It is a unique, one-of-a-kind movie and we have done our job well.
Business wise, it was a safe film.
We shot at a tight budget, the rights are sold and now, it has done so well at the box office.
We are in a happy zone.
DK: It has enough in it to attract the people. The trailer said exactly what the film had.
Raj: The movie is for non-horror people too. Everyone will enjoy it.
Was Manoj Bajpayee always in your mind when you wrote the script of The Family Man?
DK: We never keep actors in mind while writing a story.
We write the story and then think as to which actor will fit the role.
The Family Man is about a middle class guy who works for a department that is tasked with stopping terrorism.
Manoj Bajpayee is perfect for it.
He looks simple and is a great actor who can pull off this role brilliantly.
Raj: The story and the premise lets it to a multi-season. We always thought of it as a series.
We want to see where it is heading. We have various ideas for season 2.
DK: We shall see the initial feedback and then improvise on the second season.
Our template for the second season will be ready when the first one airs.
What is better: Making a film or making a Web series?
Raj: They go hand-in-hand.
One gives us the freedom to explore while the other gives a constrained mode of entertainment. We love both.
DK: You spend more time on a Web series.
And no one compels you to watch it.
It is like reading a book. You read it at your own time, pace and interest.
By the time you come out of it, you have lived the character.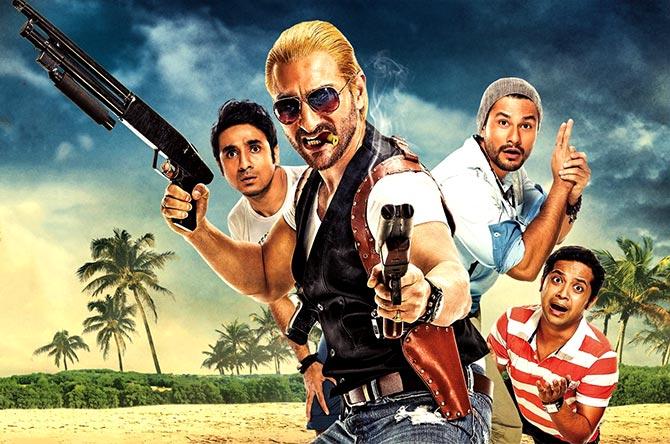 Saif Ali Khan has won immense acclaim in Sacred Games. Any plans of working with him in a Web series?
Raj: We haven't thought of it. But we would love to work with Saif.
Next is Go Goa Gone 2...
DK: It is in development; we have a story and an idea.
We met the actors recently and bounced the ideas to them.
Raj: We cracked a really cool concept.
All the living guys from the first part are back and we might add new additions to it.
Raj: Saif is very much a part of it.
DK: His dialogue 'BC Delhi Se Hoon' has become the lyrics of a rap song (laughs).
But we were expecting that sort of response.
I would have been seriously disappointed if that film hadn't hit the mark.
We would have stopped making wacky movies.
Any pressure while working on the sequel?
DK: Definitely!
Raj: We have pulled it off once, now we have to do it a second time.
DK: The speciality of Go Goa Gone was that it surprised people.
So it will be challenging to surprise the audience once again in the sequel.
Since the humour worked in the first, we have to keep it intact in the sequel. But that doesn't mean we will repeat the jokes.