'Some asked why Budapest?'
'I had two relatively new actors and a limited budget; Budapest gives you a rebate.'
'We have spent around Rs 32, 33 crores, which is very good.'
Dinesh Vijan -- who produced Being Cyrus, Hijack, Love Aaj Kal, Agent Vinod, Cocktail, Go Goa Gone, Lekar Hum Deewana Dil, Finding Fanny, Happy Ending, Badlapur and Hindi Medium -- turns director with Raabta, starring Sushant Singh Rajput and Kriti Sanon.
Vijan gets chatty with Rajul Hegde and reveals why he thinks his next film, a sequel to Badlapur, "would scare any actress to play such a role."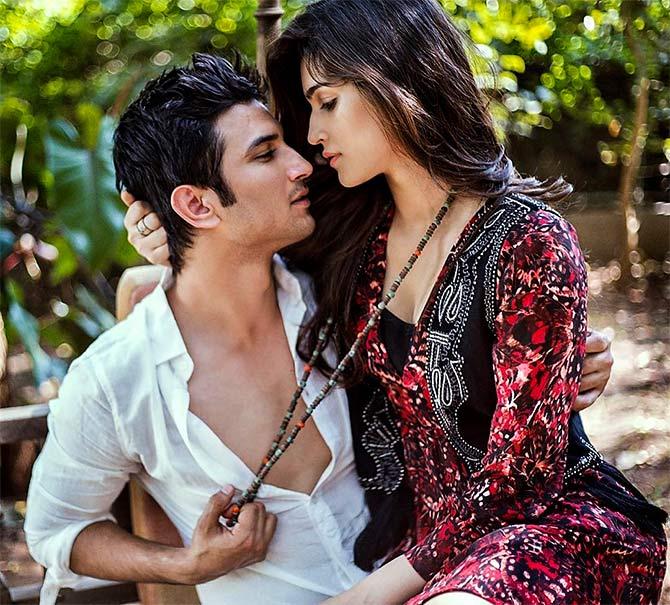 IMAGE: Sushant Singh Rajput and Kriti Sanon in Raabta.
"The story of Raabta was from my imagination.
When we were developing the content and writing it, there was no director on board.
Halfway through it, I had this feeling that I didn't want to let it go.
Homi (Adajania, director-writer, Being Cyrus, Finding Fanny) was the first person to tell me, 'You should tell this story'.
I think that while making films, you should have only one perspective. You can't have a shared perspective.
Everyone insisted I try my hand at direction as I would be the right person to create a film because it was my story.
I had the clarity what exactly I have to present and deliver to my audience through this film.
So I ended up directing Raabta.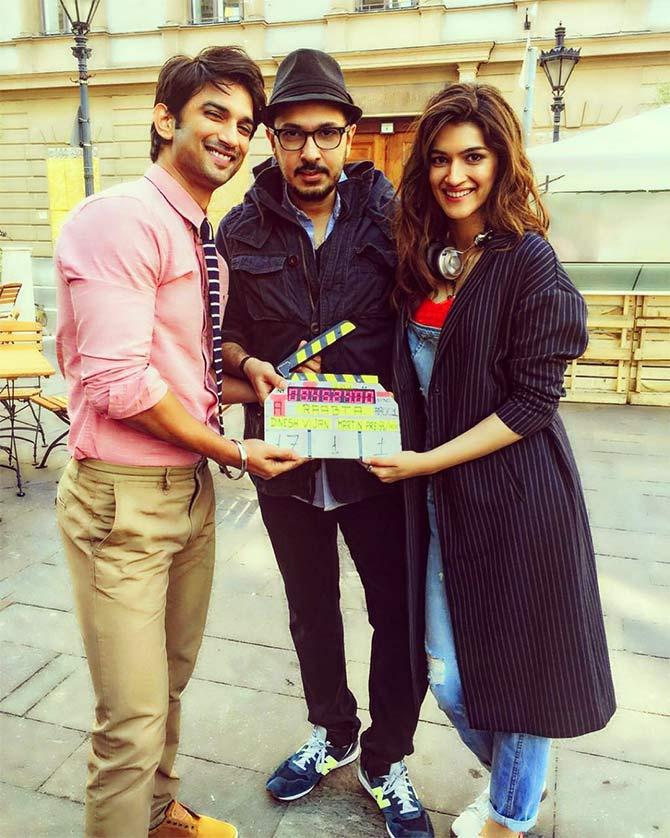 IMAGE: Sushant Singh Rajput, producer-director Dinesh Vijan and Kriti Sanon. Photograph: Kind courtesy Kriti Sanon/Instagram
We shot the film in 60 days because the actors were so prepared. We managed to make it at a decent cost.
Some asked why Budapest? I had two relatively new actors and a limited budget; Budapest gives you a rebate (to shoot a film in the city).
We have spent around Rs 32 crores, Rs 33 crores, which is very good.
The film looks much more expensive than it is because of the rebate structure.
Fortunately, Bhushan Kumar (music mogul, co-producer) has sold the entire incidental rights at Rs 31 crores, so we are not worried about the box office.
I could therefore go with the risky trailer because you can't be dishonest to the audience.
I just can't show only contemporary romance.
The film will be enjoyed by the believers and non-believers of reincarnation. Both points of views are covered in the film.
The process of making Raabta has made me understand myself better.
As a producer one has to work hard, but as a director one has to work harder because if the director's mood is not sound, there is clear probability that the scenes are going to get affected.
On a story level, the film made me understand human relations better.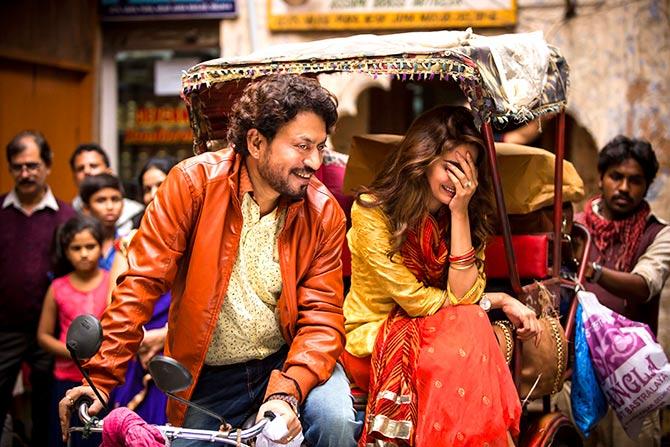 IMAGE: Irrfan Khan and Saba Qamar in Hindi Medium.
I am very happy that Hindi Medium has got so much of love and appreciation.
There are certain films which are special. You put in immense hard work to ensure that the output is worth watching.
I discovered a lot of things which I never knew or I wasn't aware of.
In the process of making Hindi Medium, I could recollect my childhood memories how my mother wanted me to hang out with one of my cousins who lived in London in the hope that it will improve my conversational skills and language.
My grandfather was from Rawalpindi (now in Pakistan). So at home we would converse in Hindi and Urdu. Parents get worried if a child lacks the ability to speak English.
The entire process of making a Hindi film was a learning process for me. With time I am growing and I want to make a film which delivers hardcore messages, something which society needs to be told and certain changes for the betterment is done.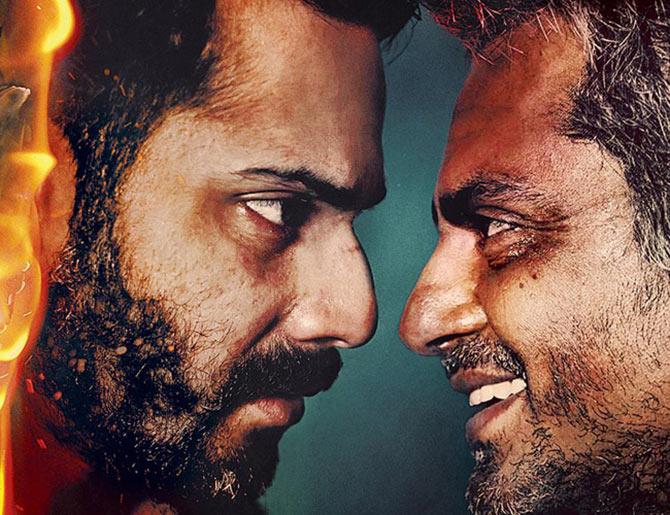 IMAGE: Varun Dhawan and Nawazuddin Siddiqui in Badlapur.
I feel Agent Vinod taught me how to make Badlapur 2 and made me understand Sriram (Raghavan, Badlapur's director).
We have finished writing the script for Badlapur 2. It will be a completely new film with a new cast.
All I can tell you is that the protagonist will be female.
It's the craziest role we've written. Any actress would be scared to play such a role.
Sriram took two years to write a script for his film. He took almost as much time for Badlapur.
We give a lot of time to writing and that happened in the case of Hindi Medium and Raabta as well."