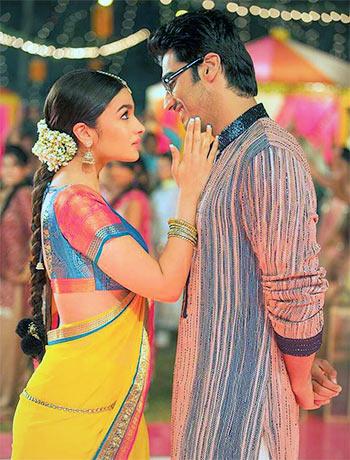 The very filmi Valentine's Day Special!

All love stories goes through their share of ups and downs.

Almost every single couple on celluloid drifts apart temporarily before the inevitable patch-up.
It gives the filmmaker a perfect opportunity to insert an emotional melody and the audience to root for a reunion.
We've already shown you how reel lovers meet and date as part of our on-going V-Day special series.

Now, here's the story of their aching hearts.
Don't Miss:
50 Shades of filmi lovin': Jab they met
50 Shades of filmi lovin': Movie-wala love

Of cold feet and commitment phobia!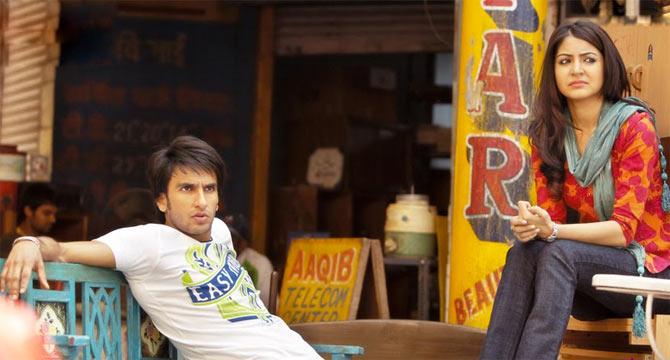 Image: Ranveer Singh and Anushka Sharma in Band Baaja Baaraat
In Band Baaja Baaraat, Ranveer Singh and Anushka Sharma share the most magical liplock Bollywood has witnessed in a while before going all the way. Only Ranveer isn't in the mood for a serious relationship while Anushka gets all starry-eyed.
Sad and awkward for two people who happen to be business partners as well, yes?
It takes a short-lived split for Ranveer to realise how good she is for him -- personally and professionally.

Impossible love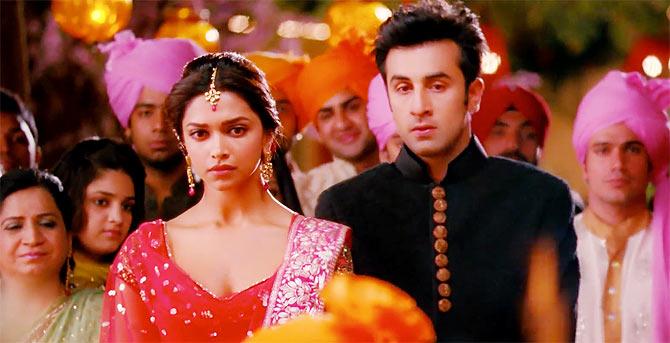 Image: Deepika Padukone and Ranbir Kapoor in Yeh Jawaani Hai Deewani
A college-time infatuation is nipped in the bud but blossoms fervently as adults.

Only hitch -- career.
Ranbir Kapoor's dreams of travel and exploration are greater than settling in domestic bliss and his doting, desh-bound, doctor girl Deepika Padukone knows this only too well resulting in a 'let's not take this to another level' understanding and, well, waterworks.

Family boos!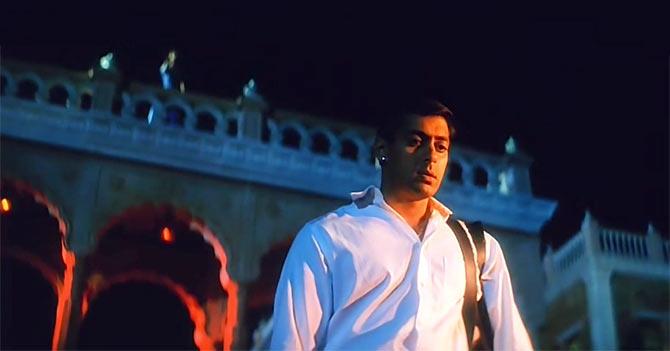 Image: Salman Khan in Hum Dil De Chuke Sanam
Ample of 'tadap' in the air after Aishwarya Rai's traditional family discovers about her liaison with Italy-based guest Salman Khan and orders him to leave right that instant.
Unwilling to see his ladylove in misery, he gestures her to freeze and walks away overcome by his own grief.
Misfortune continues after Ash is married off to a family friend's son while an oblivious Salman gets into angry quarrels with his deceased daddy.

Growing pains!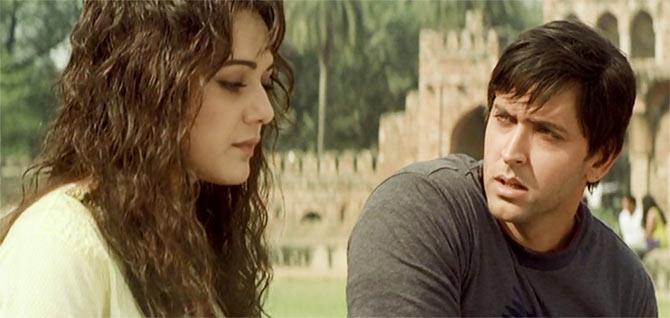 Image: Preity Zinta and Hrithik Roshan in Lakshya
Opposites attract but not for too long in absence of some common ground.
Preity Zinta's responsible and ambitious young woman in Lakshya rebukes her wealthy, aimless boyfriend, played by Hrithik Roshan, into taking charge of his life.
Her patience finally exhausts when he runs away from army school and decides to break up with him.

Her rejection marks a turning point in Hrithik's life and gives him just the 'lakshya' it was looking for.

Falling for the enemy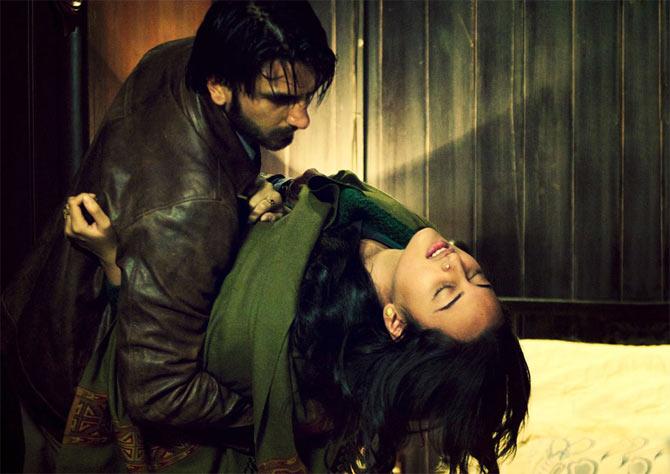 Image: Ranveer Singh and Sonakshi Sinha in Lootera
In this adaptation of O Henry's The Last Leaf, forlorn conclusions are inevitable.

Yet it's quite a jolt to see Sonakshi Sinha's distraught condition after she's unceremoniously dumped at the altar by her burglar beau (Ranveer Singh) resulting in her deteriorating health and father's sudden demise.

It's complicated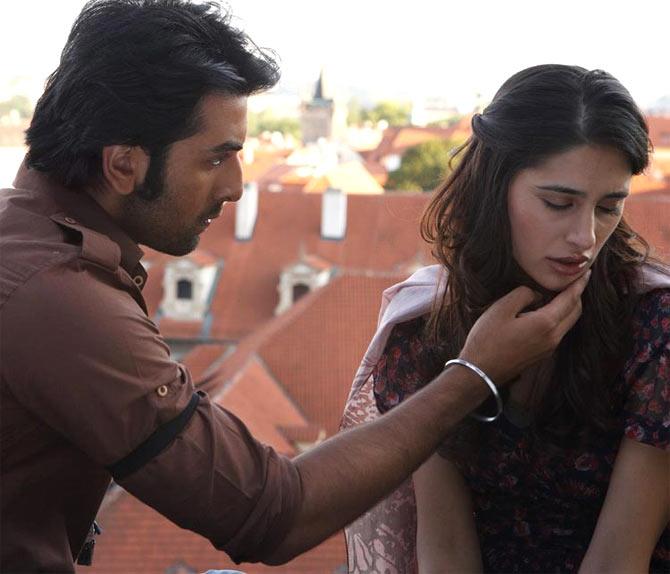 Image: Ranbir Kapoor and Nargis Fakhri in Rockstar
All the odds gang up to deny Ranbir Kapoor's romantic happiness in Rockstar.
No matter how hard he tries, he cannot be with Nargis Fakhri -- the woman he loves. She's married AND she's dying.
And because he's to be blamed for her worsened medical condition, he's banned from seeing her.

Culture clash!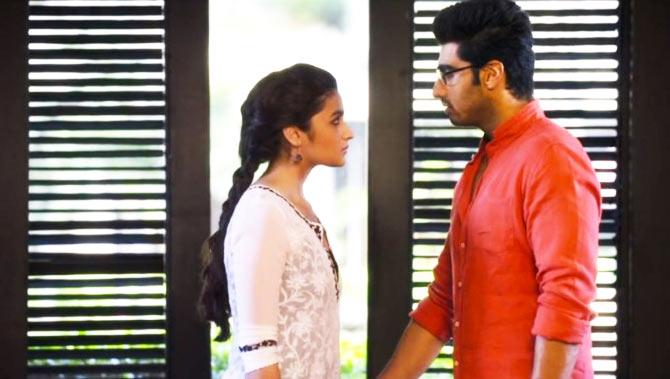 Image: Alia Bhatt and Arjun Kapoor in 2 States
Alia Bhatt and Arjun Kapoor's South-meets-North distinction doesn't come in the way of their marriage plans.
Parents? Now that's a different story.
Alia's aloof Tamilian family cannot warm up to Arjun's loud Punjabi khandaan and vice versa.

The resentment eventually rubs off on the kids too and they decide to call the whole thing off, only to reunite again.

Undiplomatic ties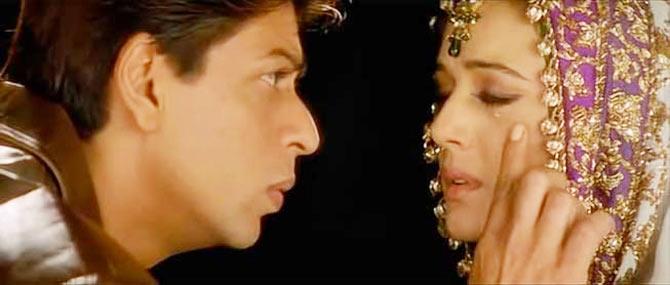 Image: Shah Rukh Khan and Preity Zinta in Veer Zara
No Bollywood romance can lay claim to this lengthy a separation as Shah Rukh Khan's Veer and Preity Zinta's Zaara in Yash Chopra's cross-border saga.

She hails from Pakistani nobility and engaged to marry, he works for India's defence forces and wrongly framed for crimes he did not commit, it will be more than two decades before they meet.
How ouch is that?

Daddy issues!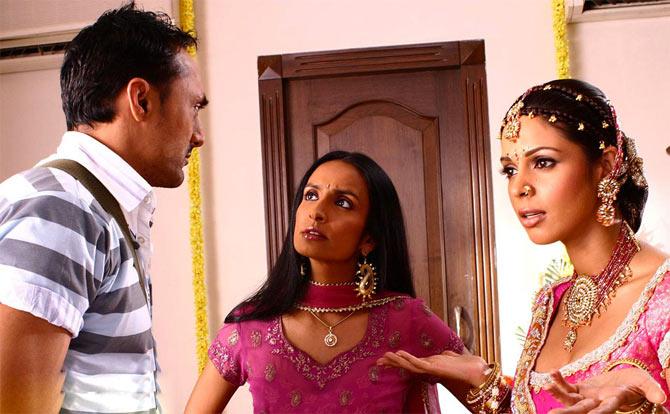 Image: Rahul Bose, Suchitra Pillai and Mallika Sherawat in Pyar Ke Side Effects
Rahul Bose and Mallika Sherawat's breezy romance comes to a halt when the M word pops up.
He's not ready to take the plunge but plays along out of fear of losing her.

She's got a stern father with a tall order of dos and don'ts.
It's only a matter of time before they squabble and split and see other people.
Triangle woes!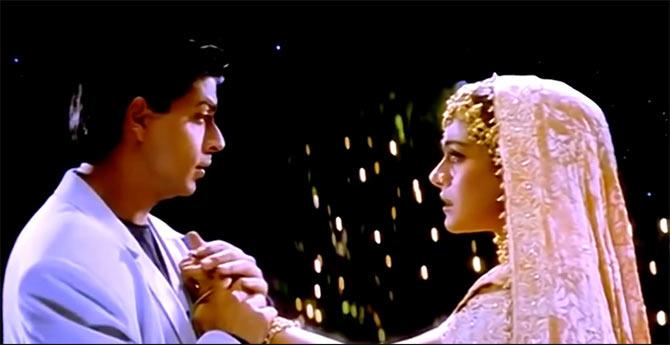 Image: Shah Rukh Khan and Kajol in Kuch Kuch Hota Hai
Shah Rukh Khan and Kajol are inseparable besties compelled to go their own ways till reunited by one's precocious kid several years later.
And all this happens because Kajol loves SRK while SRK digs Rani Mukerji. Heartbroken at this realisation, Kajol's tomboyish character tearfully exits the scene.
Little does she know how in future, a Rani-less SRK will experience the same pinch on learning about her fiancé -- Salman Khan.
Surprise Your Special By Giving An Awesome Valentine's Gift from Rediff!