Proof that we just can't have enough of this iconic sex symbol from 1960s Hollywood.

In the relentlessly fickle world of films, sustaining a long career is no mean feat.
Then there are some like Marilyn Monroe, who, after more than five decades of her sudden demise, continues to be one of the most visible and celebrated Hollywood stars of all time.

At any given point of time, remnants of her eventful and extraordinary life are strewn in one or the other part of the globe.

Here, we present some of the most eye-catching Monroe tributes we've come across lately. (This is obviously just the tip of the iceberg that is the late icon's legend).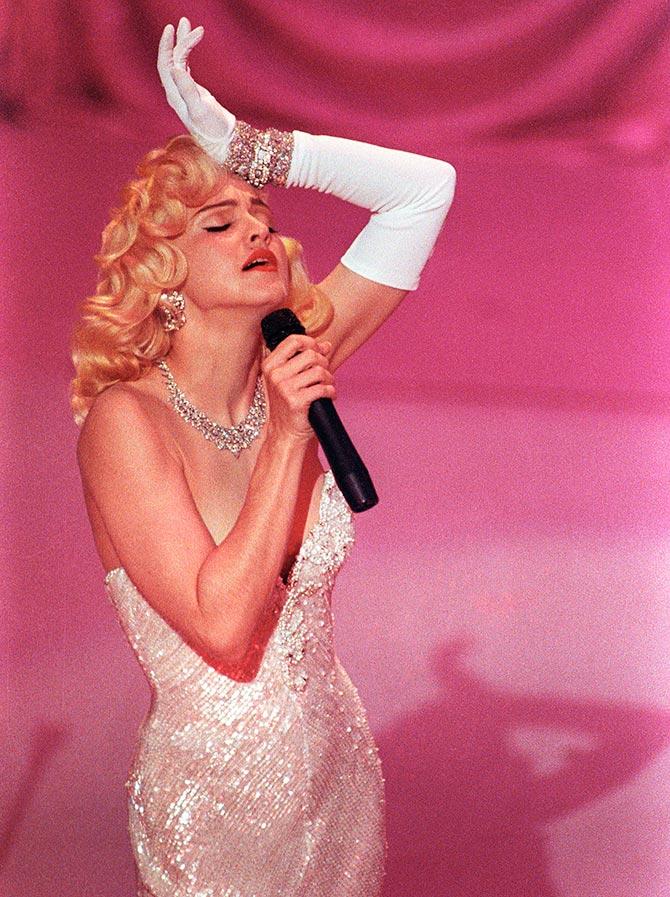 Photograph: Lee Celano/Reuters
Madonna, dressed as Monroe, performs the Best Original Song nominee Sooner or Later from Dick Tracy at the 63rd Academy Awards March 25, 1991.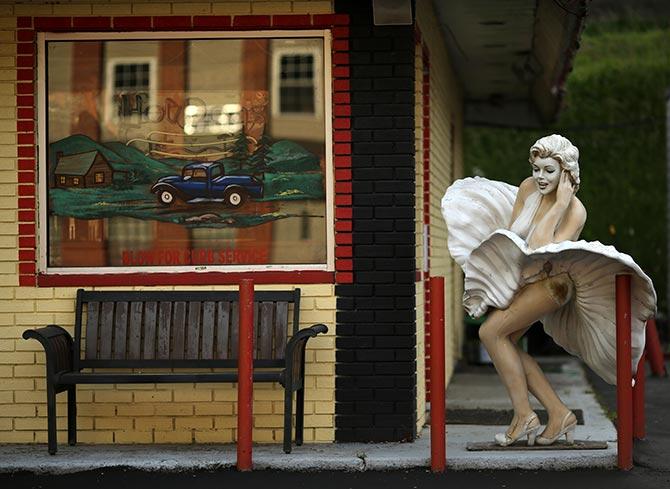 Photograph: Robert Galbraith/Reuters
A statue of Marilyn Monroe is shown outside the now closed Happy Days Diner in Gilbert, West Virginia May 20, 2014.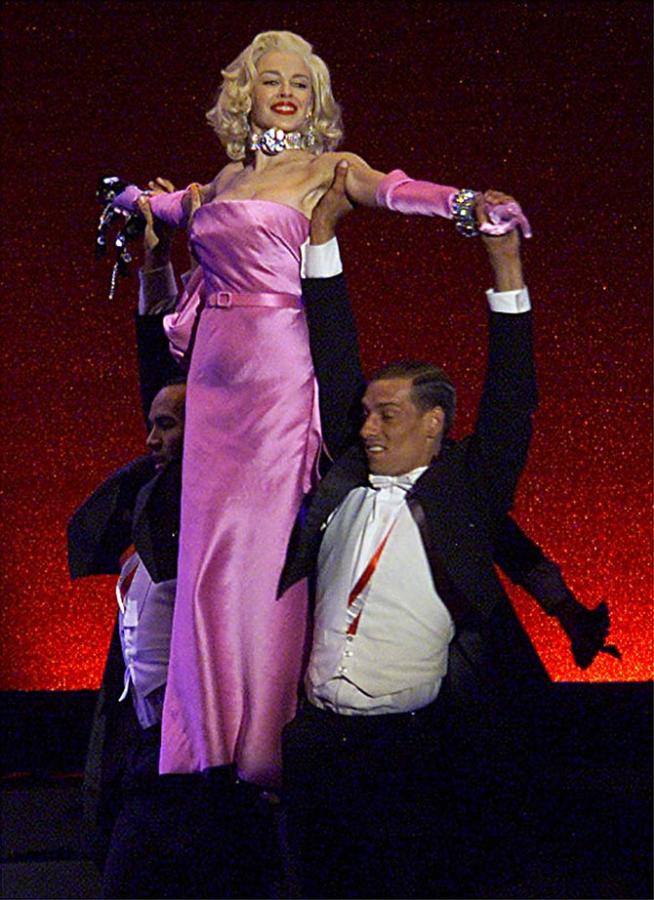 Photograph: Reuters
Australian singer Kylie Minogue performs a song made famous by Marilyn Monroe during the official opening ceremony of media mogul Rupert Murdoch's Fox Studios in Sydney November 7, 1999.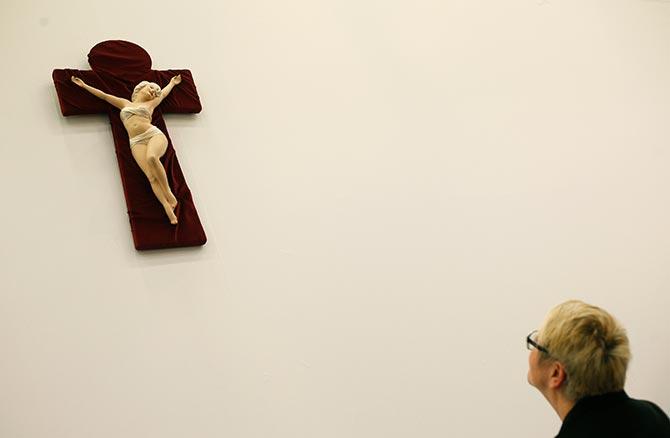 Photograph: Wolfgang Rattay/Reuters
A woman looks at the artwork 'Marilyn Crucifix' depicting Monroe by Dutch artist Saskia de Boer at the 'Art Cologne' art fair in Cologne on April 9, 2014.

The sculpture is on sale for 9,200 euros. Some 200 international exhibitors are taking part in the 48th Art Cologne, one of the world's leading fairs for contemporary art.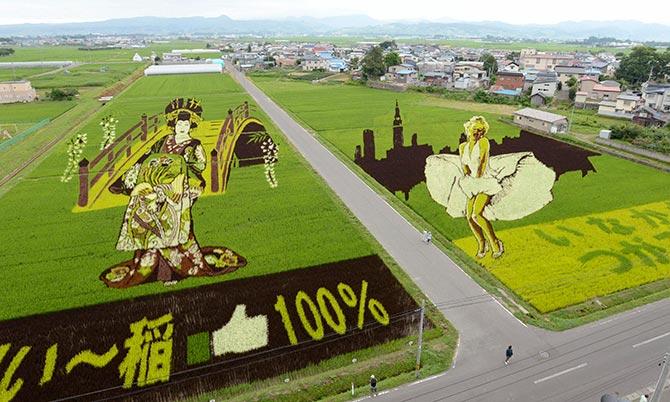 Photograph: KYODO Kyodo/Reuters
An aerial view is seen of several kinds of rice plants depicting a Japanese 'Oiran' (left) or traditional courtesan and Marilyn Monroe at the rice fields in Inakadate town, Aomori prefecture, in this July 19, 2013 photograph.

The annual event, known as Tanbo art, or rice field art, is a project in which people plant different kinds of rice to create a giant picture.
Photograph: Fred Prouser/Reuters
Singer Christina Aguilera displays her engagement ring to photographers as she arrives as a guest at the opening of Italian fashion designer Roberto Cavalli's Boutique in Beverly Hills February 15, 2005.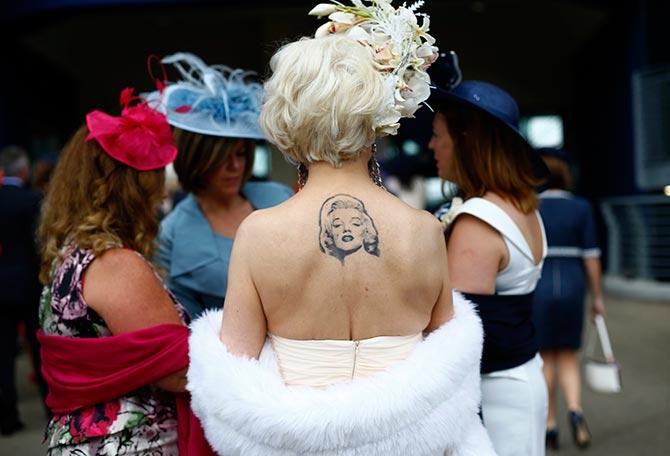 Photograph: Darren Staples/Reuters
A racegoer displays a tattoo of Marilyn Monroe during Ladies' Day at the Royal Ascot horse racing festival at Ascot, southern England June 20, 2013.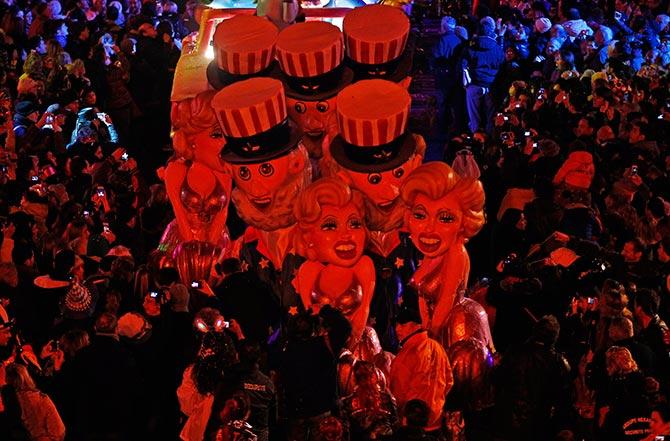 Photograph: Eric Gaillard/Reuters
Giant figures of Marilyn Monroe are paraded through the crowd during the Carnival parade in Nice, on February 16, 2013.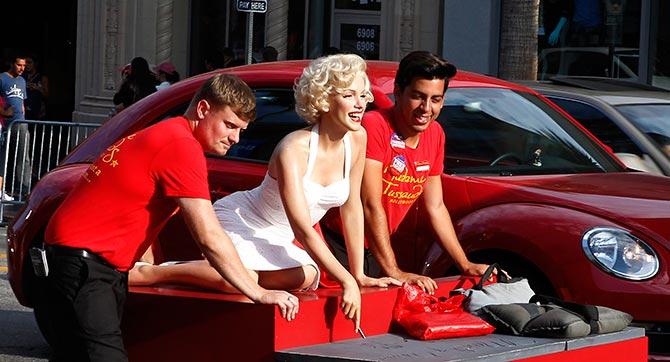 Photograph: Fred Prouser/Reuters
Workers push a cart with a wax figure of Monroe down Hollywood Boulevard as they return the figure to Madame Tussauds wax museum in Hollywood on August 16, 2012.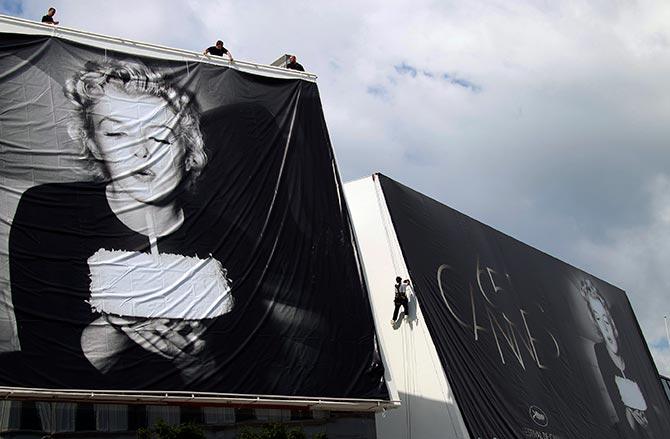 Photograph: Eric Gaillard/Reuters
Workers set up a giant canvas of the official poster of the 65th Cannes Film Festival featuring Monroe on the facade of the Festival Palace in Cannes on May 14, 2012.