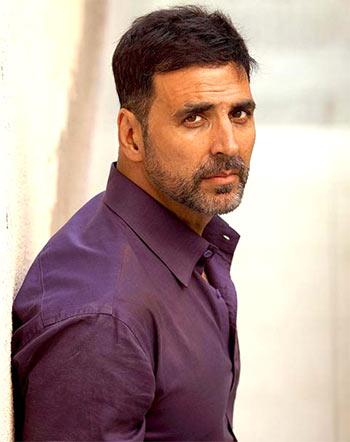 Akshay Kumar tops the list!
The 2016 half-yearly box office report of hits and flops are out.
We saw the top actresses of the year so far. Here's looking at the actors, whose movies had the biggest box office collections so far.
Akshay Kumar
Airlift: Rs 129 crore
Housefull 3: Rs 109 crore
Total Collection: Rs 238 crore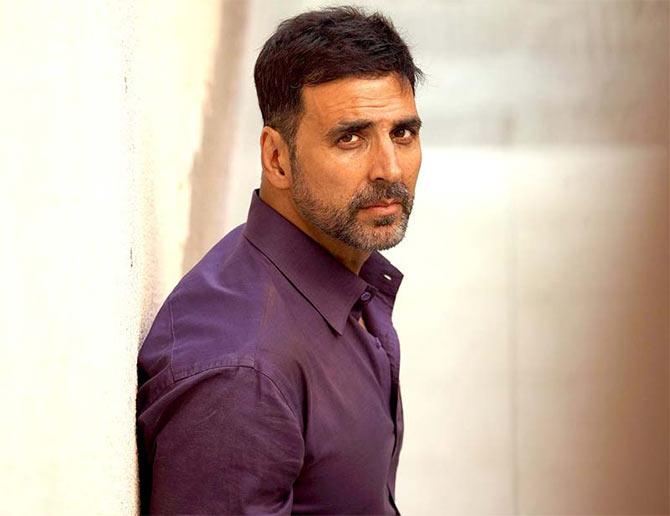 IMAGE: Akshay Kumar in Airlift
It's been Akshay Kumar's year.
He's been in great form and has done a variety of films, from the patriotic drama Airlift to slapstick comedy Housefull 3.
These are the only two films in the first half of 2016 to earn more than Rs 100 crore.
Akshay may well score a hat-trick with Rustom, which releases in August.
Riteish Deshmukh and Abhishek Bachchan
Housefull 3: Rs 109 crore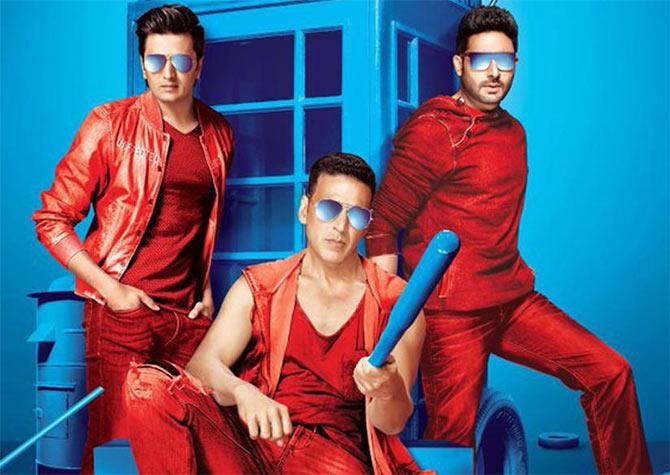 IMAGE: Riteish Deshmukh, Abhishek Bachchan and Akshay Kumar in Housefull 3.
Riteish Deshmukh and Abhishek Bachchan have consistently scored in multi-star movies, and they do so with Housefull 3 as well.
Both actors excel in comedy.
Abhishek is reportedly taking a break from comedy for a while, but Riteish has no such plans and will appear in Great Grand Masti later this month.
Diljit Dosanjh
Udta Punjab: Rs 60 crore
Ambarsariya: Rs 15 crore
Sardaarji 2: Rs 20 crore (expected)
Total Collection: Rs 95 crore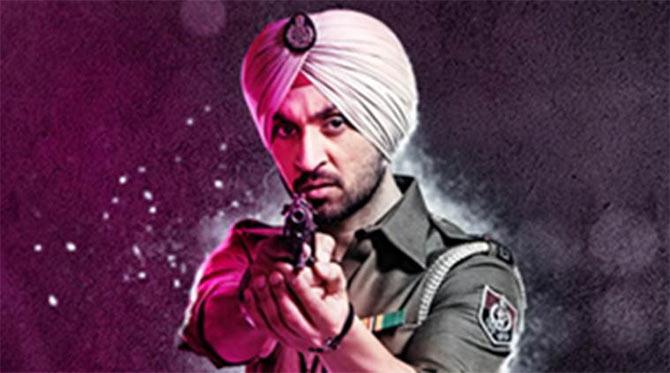 IMAGE: Diljit Dosanjh in Udta Punjab.
Bollywood's star-in-the-making is the numero uno superstar in Punjabi cinema.
Diljit made a solid impression in his first Hindi film, Udta Punjab.
He has also delivered a couple of major Punjabi superhits in Ambarsariya and Sardaarji 2.
Shah Rukh Khan
Fan: Rs 85 crore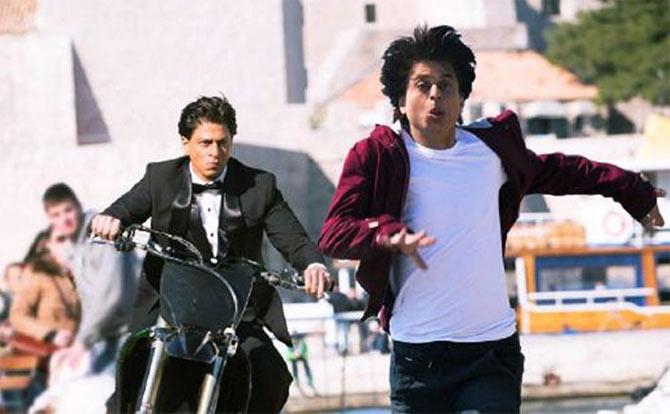 IMAGE: Shah Rukh Khan in Fan.
Fan was expected to pull in Rs 125-130 crore at a conservative estimate. It did score the best first day of 2016 so far, but then went completely downhill.
This must be heartbreaking for Shah Rukh Khan who has delivered bigger and better stuff.
More is expected from his next release, Hello Zindagi, with Alia Bhatt.
Tiger Shroff
Baaghi: Rs 77 crore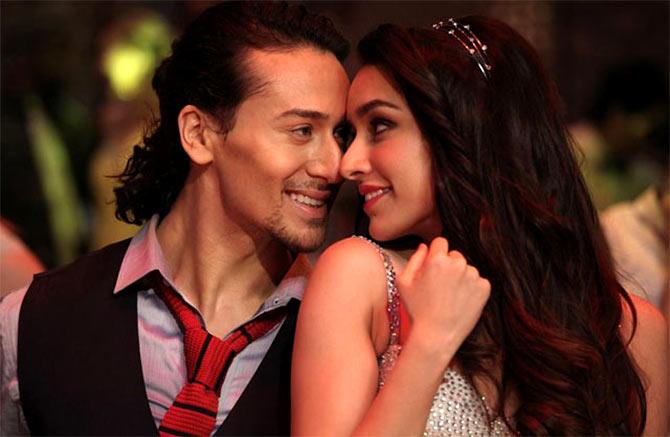 IMAGE: Tiger Shroff and Shraddha Kapoor in Baaghi.
His films are not blockbusters but the box office collections have been consistent.
Two years after Heropanti, Tiger came up trumps with yet another solo starrer, Baaghi, with the same team of director Sabbir Khan and producer Sajid Nadiadwala.
Baaghi took one of the biggest openings of the year and went on to collect consistently at the box office.
Tiger's next is A Flying Jatt, releasing in August.
Sidharth Malhotra, Fawad Khan and Rishi Kapoor
Kapoor & Sons: Rs 73.3 crore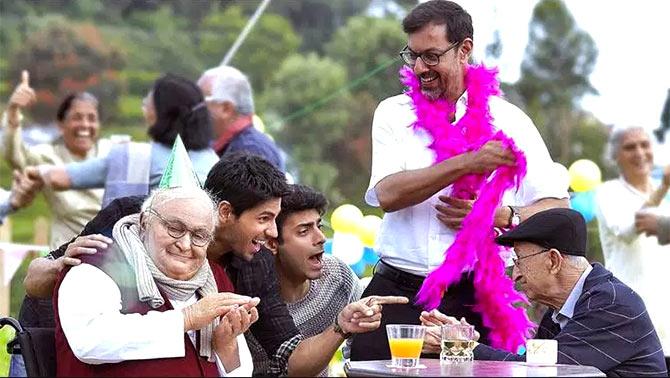 IMAGE: Rishi Kapoor, Siddharth Malhotra, Fawad Khan and Rajat Kapoor in Kapoor & Sons.
Kapoor & Sons actually had a Kapoor -- Rishi Kapoor -- driving the show.
Rishi was pivotal to Shakun Batra's directorial venture, and he impressed big time.
Sidharth Malhotra and Fawad Khan held their own and shared equally in the super success of Kapoor & Sons.
Tusshar Kapoor
Mastizaade: Rs 37 crore,
Kya Kool Hain Hum 3: Rs 31 crore
Total Collection: Rs 68 crore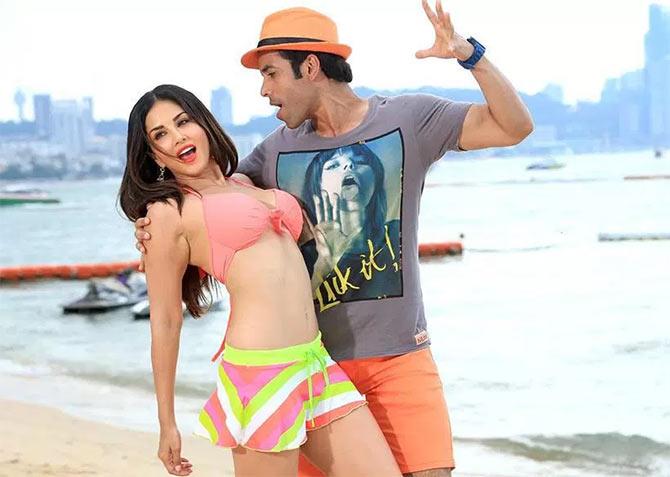 IMAGE: Sunny Leone and Tusshar Kapoor in Mastizaade.
Neither Mastizaade nor Kya Kool Hain Hum 3 won critical acclaim or major box office success.
However, the collections of both films together have made Tusshar Kapoor a happy man.
He has managed a spot at the top and one wonders what the new dad has to offer in films to come.
Shahid Kapoor
Udta Punjab: Rs 60 crore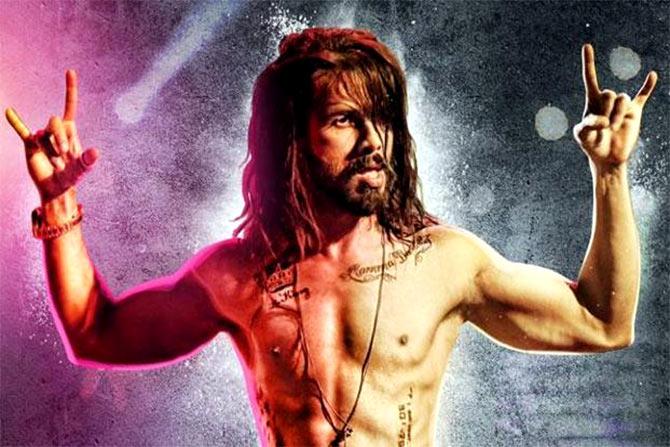 IMAGE: Shahid Kapoor in Udta Punjab.
Shahid Kapoor has made some unusual choices but big ticket films still elude him.
Udta Punjab has at least done better than his last release Shaandaar.
His next film Rangoon will release in February.
Amitabh Bachchan
Wazir: Rs 41 crore
Te3N: Rs 19 crore
Total Collection: Rs 60 crore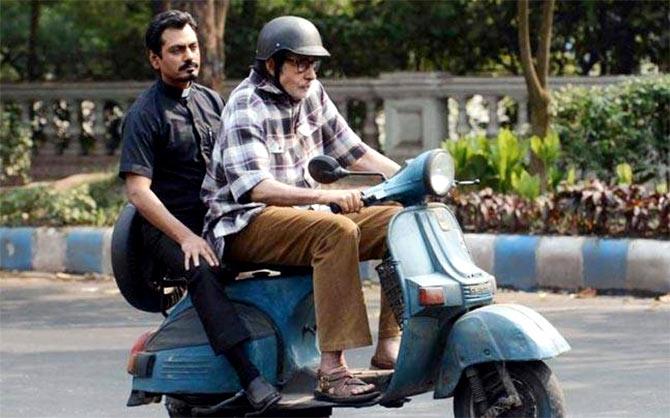 IMAGE: Nawazuddin Siddiqui and Amitabh Bachchan Te3n.
Amitabh Bachchan is the protagonist in two films that belong to the same genre and have a similar plot line. Neither of them worked at the box office.
While Wazir managed to hang on after a sluggish start, Te3n was one of the lowest grossing films of Amitabh Bachchan.
Arjun Kapoor
Ki & Ka: Rs 51 crore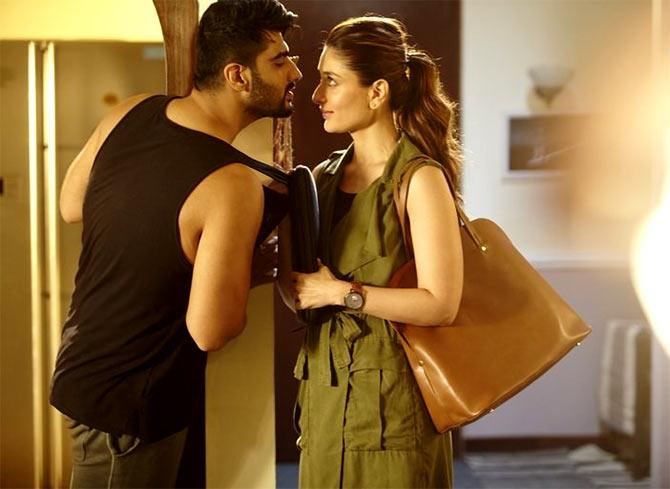 IMAGE: Arjun Kapoor and Kareena Kapoor in Ki & Ka.
Collections of Ki & Ka may place it at the bottom of the list, but the mid-range budget film managed to cross the Rs 50 crore mark and ensured that the disappointment of Arjun Kapoor's previous film Tevar was forgotten.
It got a good response from the critics as well as the public.
Disclaimers:
* An actor in a multi-starrer gets equal share of the credit, regardless of the length of his role.
* An actor may have featured in a commercial failure but if the film's collections are among the best, it will get listed.
* All collections are as per production and distribution sources.