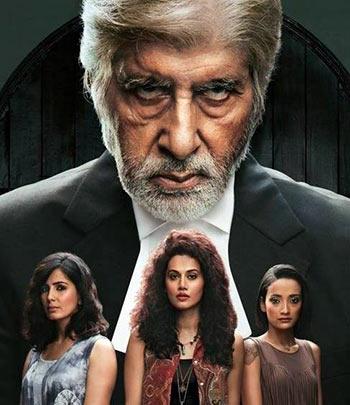 Answer this question and win!
What's the best thing about PINK, releasing September 16?
Is it the stellar cast, which includes Amitabh Bachchan?
Is it the fact that it looks like a promising courtroom drama?
Is it the fact that it's produced by Shoojit Sircar?
Is it the terrific trailer?
PINK has a lot of things going for it, and we're going to add to it!
You can win autographed PINK posters!
All you have to do is answer a simple question:
What is Amitabh Bachchan's profession in PINK?