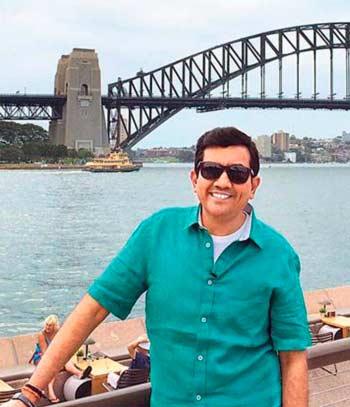 Chef Sanjeev Kapoor will take viewers out of the conventional kitchen into a world of entertainment, travel and adventure!
Travel enthusiasts and foodies can witness an Out of the World culinary expedition with the chef, while he brings the taste of Australia alive in a fun television series.
The series will start on December 18 on the Food Food channel at 9 pm every Friday.
Before you watch it, you can win some exciting prizes!
All you have to do is answer this simple question:
Which island in Australia is known as a 'zoo without fences'?