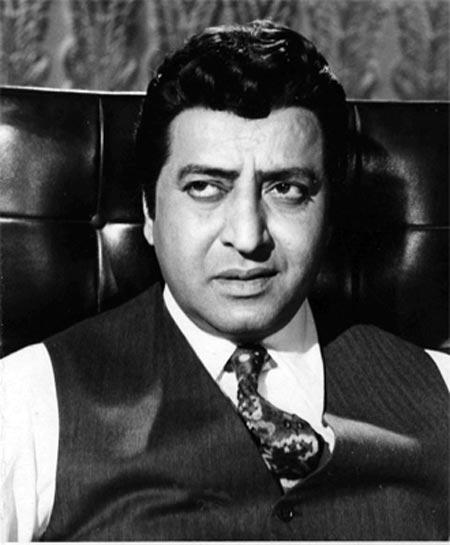 On Pran's birth anniversary on February 12, we look back at some of his splendid work. This article was first published in July 2013.
Art and reality cross paths to produce some incredible paradoxes.
One of the greatest villains of Indian cinema is also one of the finest human beings the industry of entertainment has known.
The eternally warm and witty Pran Krishan Sikand won the hearts of millions with his stunning swagger and crisp ferocity on screen and affectionate persona off it.
From terrorizing Dilip Kumar to molesting Vyjayanthimala to pestering Kishore Kumar to aiding Amitabh Bachchan to threatening Salman Khan, Pran has flexed his might over six decades and more than 300 films.
To think he started out wanting to become a still photographer and only fate decided to keep him in front of the camera.
Although the actor preferred bad guy roles owing to his dislike for song and dance sequences, he achieved significantly by contributing to the imagery of evil with nuanced texture, constant reinvention, imaginative get-ups and a stylised approach that would change the face of reel-time villainy for good.
He's also one of the few actors who could successfully switch from a vile rapist to a doting patriarch.
At the peak of his popularity and charisma, filmmakers considered him a bigger draw than the leading man and often remunerated him with a higher fee than the hero.
An extensive resume like that is not an everyday occurrence. Nor is there a luminary like Pran.
Here's looking back at Pran's most memorable roles.
Khandaan (1942)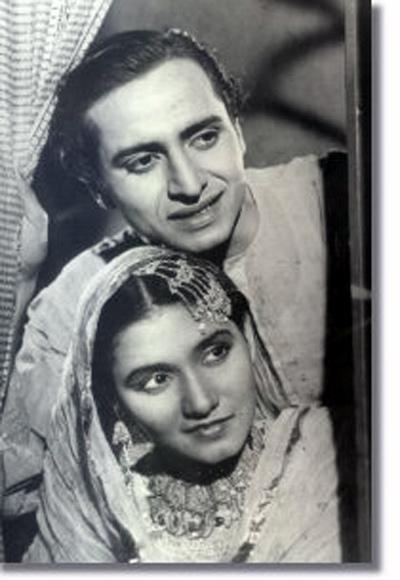 After working in a few Punjabi films, Pran starred as the lanky leading man of Shaukat Hussain Rizvi's pre-Partition drama opposite a really young Noorjehan.
Aah (1953)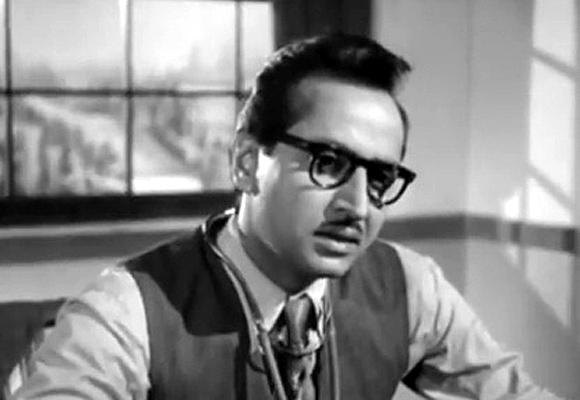 Pran brings in tremendous benevolence and grace as the concerned physician and best friend of a tuberculosis-ridden Raj Kapoor in the black and white melodrama co-starring Nargis.
Halaku (1956)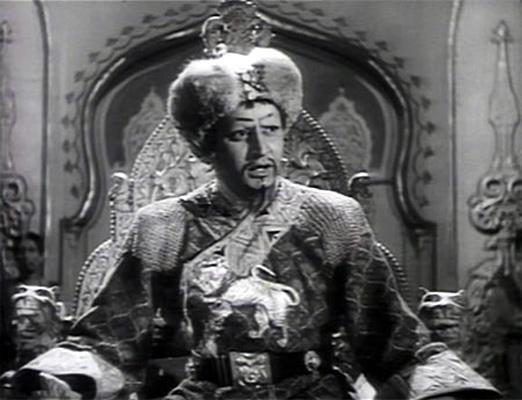 The actor sports a fierce get-up to make a convincing tyrant and Iranian emperor imposing himself on Meena Kumari's affections in this costume drama of the 1950s. It also ranks among one of Pran's personal favourites.
Madhumati (1958)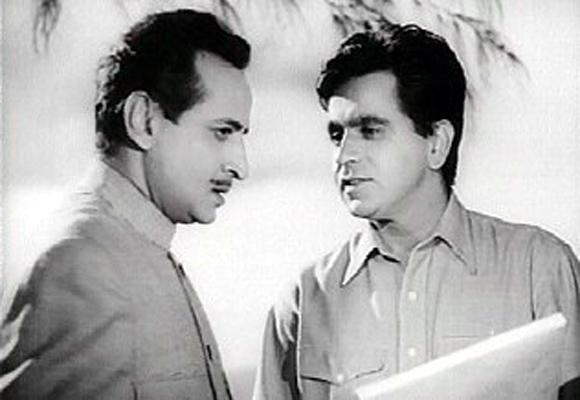 Pran radiates menace as the autocratic estate baron whose attempts to get physical with Vyajyanthimala's titular heroine triggers the reincarnation/supernatural theme of Bimal Roy's timeless classic.
Adalat (1958)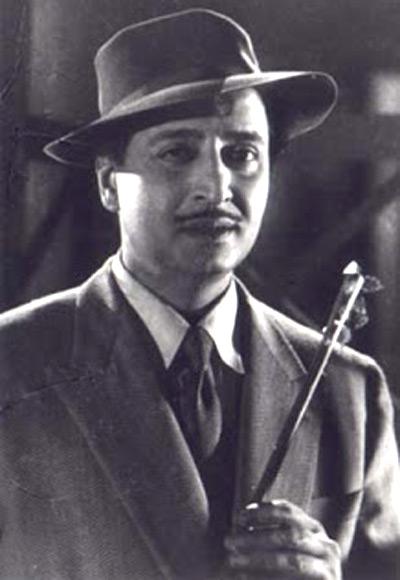 In this Nargis vehicle, her character is forced to work in a brothel following a series of unfortunate events and Pran pitches in a memorable act as the exasperating hustler.
Jis Desh Mein Ganga Behti Hai (1960)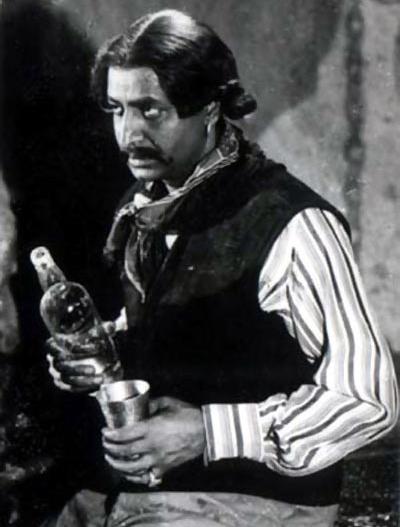 In Raj Kapoor's superhit social about a simple man's interactions with a group of bandits features Pran as the unforgettable and ruthless dacoit Raka.
Half Ticket (1962)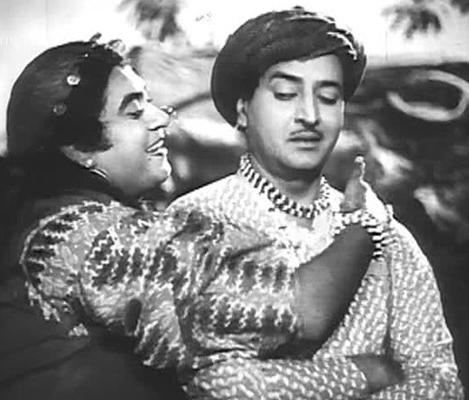 Although he plays a sophisticated crook, Pran is in complete sync with Kishore Kumar's brand of tomfoolery to display a rare sense of humour, especially in the hilarious picturisation of the song, Aake seedhi lagi dil pe.
Gumnaam (1965)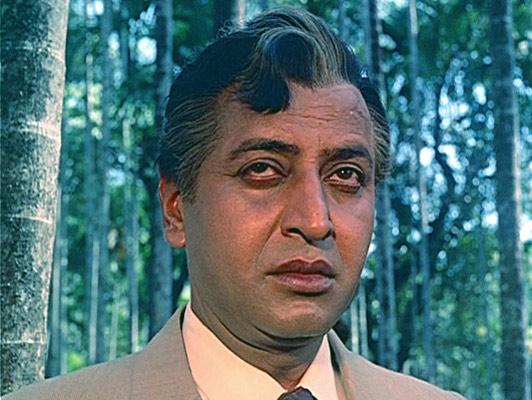 In the multistarrer whodunit based on Agatha Christie's And Then There Were None, Pran plays a lawyer stranded on an murderous island and loves to drink and flirt with pretty women.
Ram Aur Shyam (1967)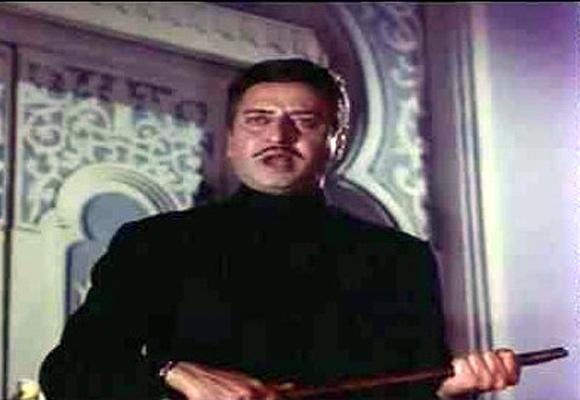 Pran is cruelty personified as the whiplashing brother-in-law of a timid Dilip Kumar and later his fearless twin in the eternally entertaining Ram Aur Shyam.
Upkar (1967)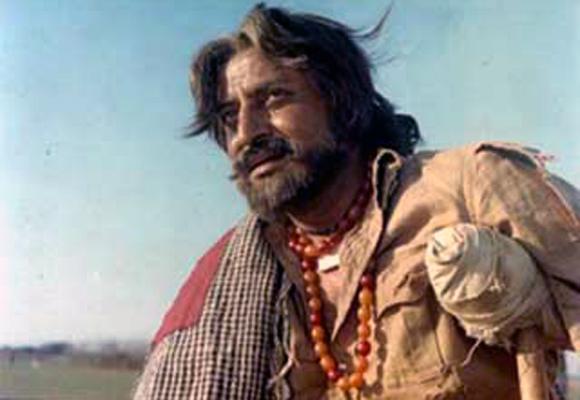 Proving a great actor cannot be held in any one image, Pran rocked the part of the handicapped but well-meaning and forthright Malang Chacha offering precious counsel to Manoj Kumar in this patriotic saga.
Johnny Mera Naam (1970)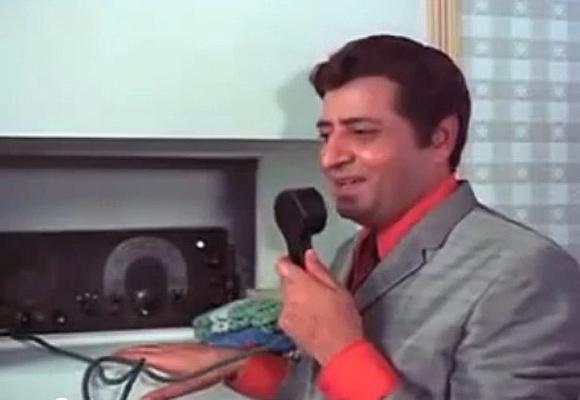 As Dev Anand's long-lost sibling in the latter's stylish and sleek caper about two brothers on different sides of the law, Pran strives to humanise the proverbial anti-hero.
Heer Ranjha (1970)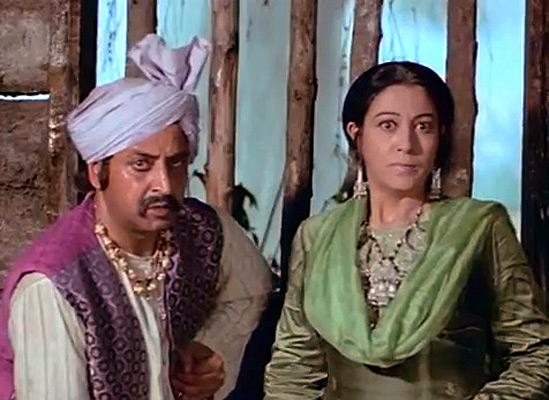 In Chetan Anand's striking adaptation of Waris Shah's epic verse, Pran plays the bitter, kohl-eyed and troublemaking handicapped uncle of the lovely Heer responsible for the legendary love story's eventual tragedy.
Purab Aur Paschim (1970)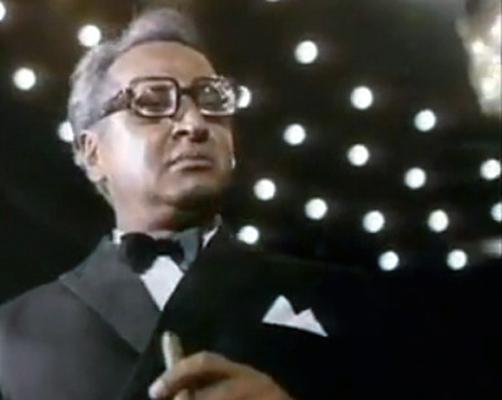 The veteran collaborated with Manoj Kumar in another patriotic flick that promotes desi ideals over Western sensibilities through Pran's renouncement of his Indian roots.
Victoria No 203 (1972)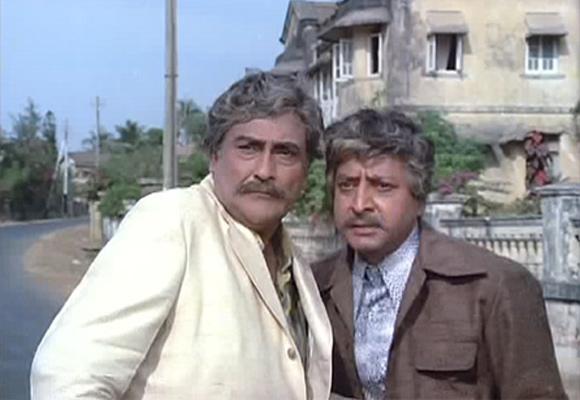 Ashok Kumar and Pran gang up to play a pair of goofy thugs and their exciting adventures while hunting down a treasure in the runaway hit Victoria No 203.
The film was remade with Anupam Kher and Om Puri as Raja aur Rana but entirely lacked the spontaneity of the original.
Parichay (1972)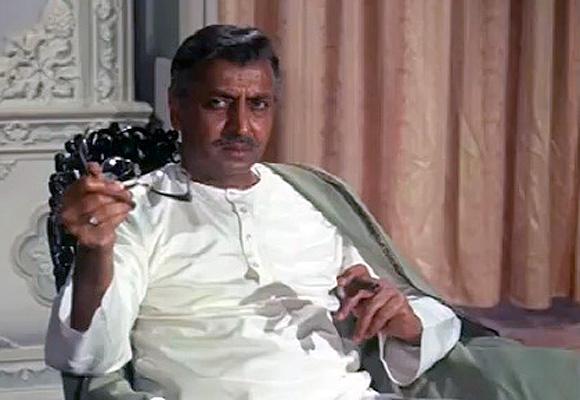 In Gulzar's feel-good family film, Pran plays the stern-faced grandpa to a bunch of orphaned kids but eventually has change of heart on encountering their innocence first hand.
Dharma (1973)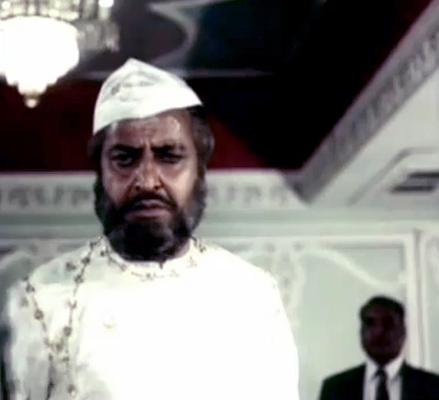 Pran plays a starring role in and as Dharma in this fun ride also starring Rekha and Navin Nischol. His qawaali face-off with Bindu, Raaz ki baat is still quite popular.
Zanjeer (1973)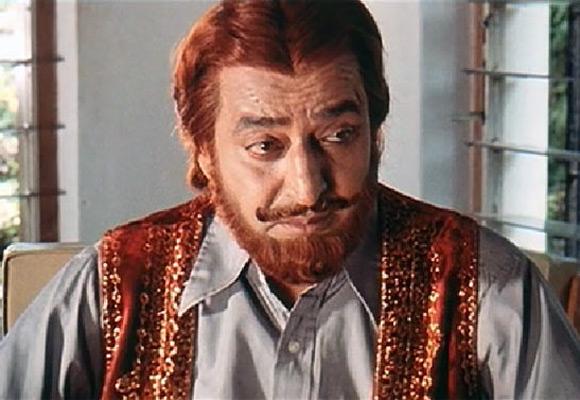 Pran has acted in countless films but his portrayal of Amitabh Bachchan's valuable buddy Sher Khan is considered to be among one of his most beloved roles.
Kasauti (1974)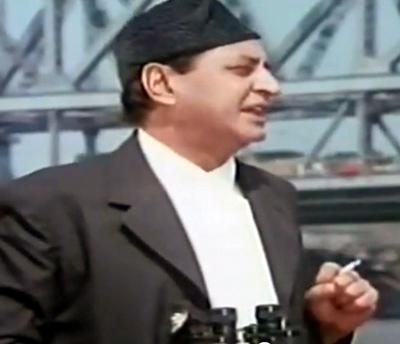 The actor channeled his Nepali security guard to acquire a peculiar accent while playing a fun-loving character from that region in this Amitabh Bachchan-Hema Malini starrer.
Amar Akbar Anthony (1977)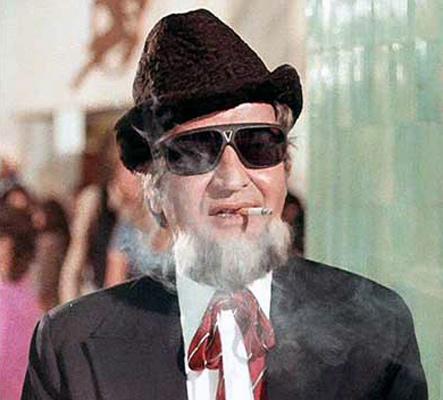 Playing the larger-than-life don unaware he's the father to the remarkable trio in a Manmohan Desai film with style, a regularly burning cigarette and an eye-catching beard.
Don (1978)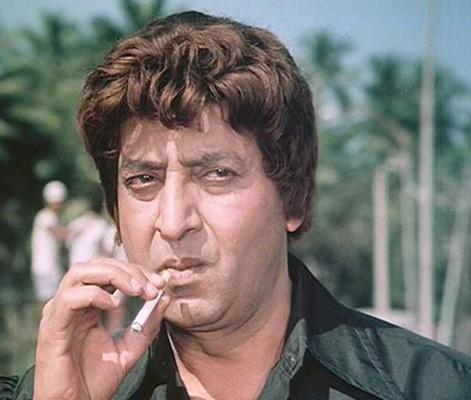 Pran teams up with Bachchan Senior once again as nimble acrobat turned estranged father of two kids with a cane and curly wig playing second fiddle to his spiffy persona.
Karz (1978)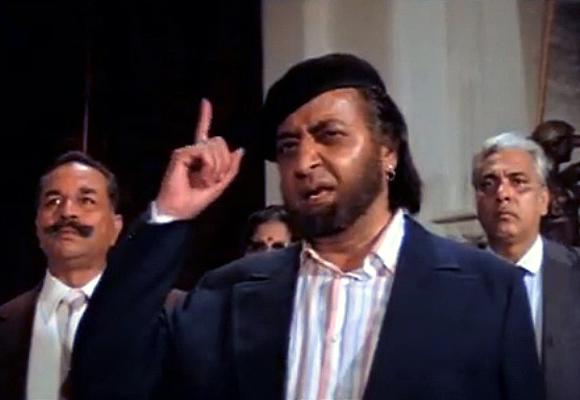 Creepy look notwithstanding, Pran employs his unique charisma to play a freshly released prisoner Kabira who helps Rishi Kapoor avenge Simi Garewal for murdering his former incarnate.
Isi Ka Naam Zindagi (1992)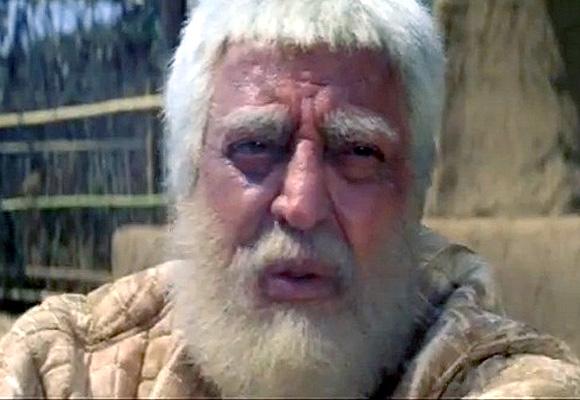 Although this remake of filmmaker Tapan Sinha's Bangla film, Banchharamer Bagan starring an awkward Aamir Khan and Farah was a non-starter at the box-office, Pran's performance of a doddering old man who won't die generates a lot of laughs.
1942: A Love Story (1994)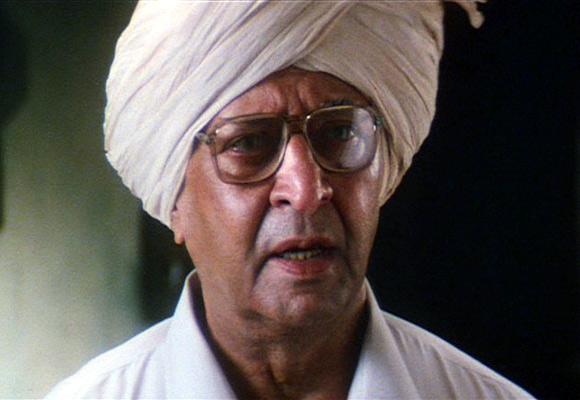 Although Vidhu Vinod Chopra primarily focuses on Anil Kapoor and Manisha Koirala's romance, freedom struggle forms its prominent backdrop. Pran contributes to the proceedings with his dignified performance of a patriotic figure, Abidali Baig refusing to bow down to British atrocities.