The Webers are now a family of five!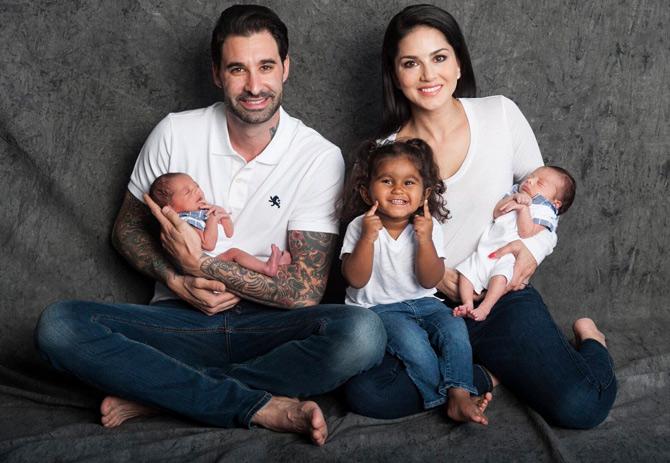 Sunny Leone and husband Daniel Weber adopted a little girl from Latur, Maharashtra, last year.
Nisha Kaur Weber is a very important part of Sunny's family.
Sunny and Daniel have now two more reasons to rejoice!
The family has become even bigger, as the couple welcomes their twin boys, Asher Singh Weber and Noah Singh Weber.
Sunny shared an adorable family picture on Instagram, and wrote: 'God's Plan!! June 21st, 2017 was the day @dirrty99 and I found out that we might possible be having 3 children within a short amount of time.'
'We planned and tried to have a family and after so many years our family is now complete with Asher Singh Weber, Noah Singh Weber and Nisha Kaur Weber.'
'Our boys were born a few weeks ago but were alive in our hearts and eyes for many years.'
'God planned something so special for us and gave us a large family. We are both the proud parents of three beautiful children. Surprise everyone!'
Congratulations, Sunny and Danny!