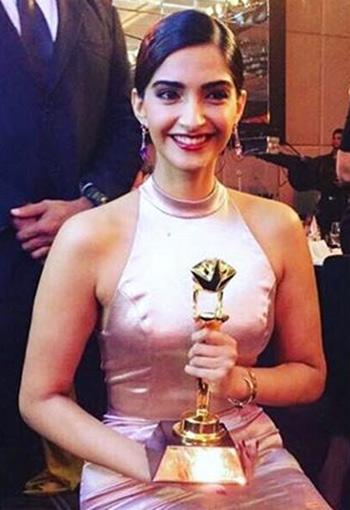 Sonam wins an award. Amitabh is busy. Akshay reveals his film poster.
Check out what your favourite celebrities have posted on social media.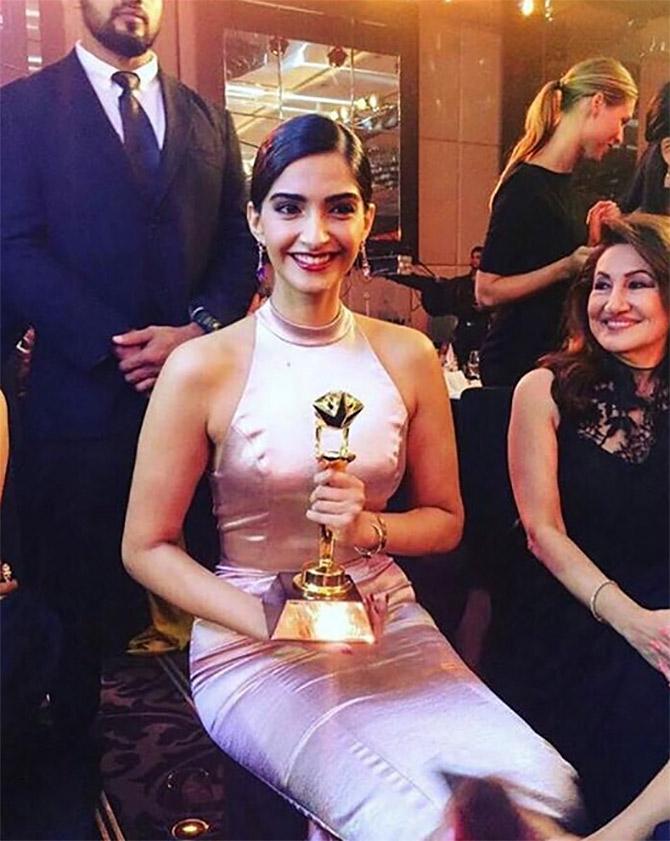 Sonam Kapoor bagged the Best Actress award for Neerja at the Masala Awards 2016 in Dubai. She took to Instagram to thank everyone: "Thank you for the love.. #bhanots #bling #rammadhvani #teamneerja. A lot of conversation has been about awards and who deserves what. As an artist I'm just thankful for the experience of playing #neerjabhanot , That in itself was amazingly rewarding... all this dialogue belittles what this incredible woman stood for. Nevertheless all my love to #teamneerja, this is yours as much as it's mine."
***
A day in Amitabh's life!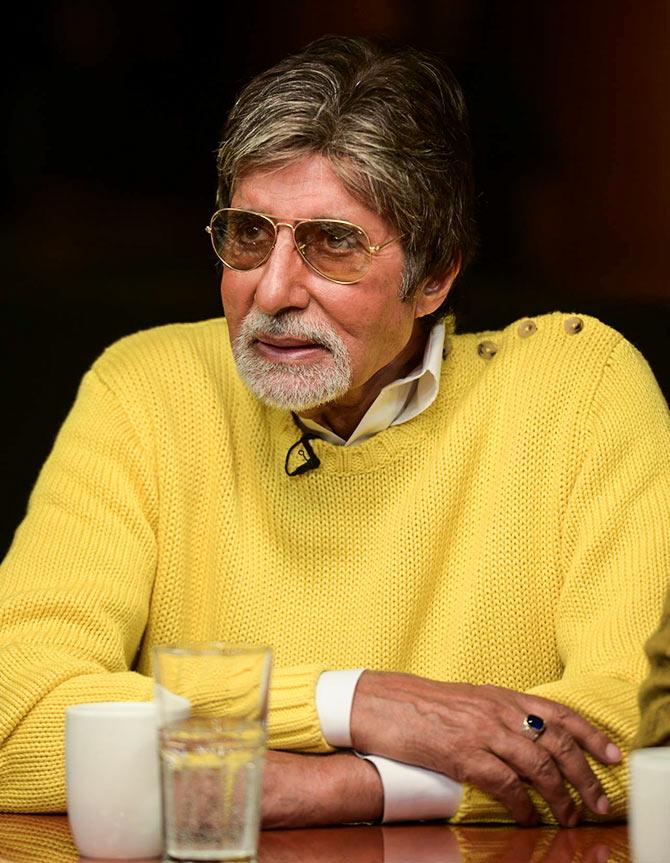 Amitabh Bachchan had a very busy day, from chatting with colleagues to attending his grand-daughter Aaradhya's annual day at school. "Variety spice of life ! 6 am testing muscle strength, 1 pm being tested by colleagues, 6 pm the ultimate test with Granddaughter," he tweeted.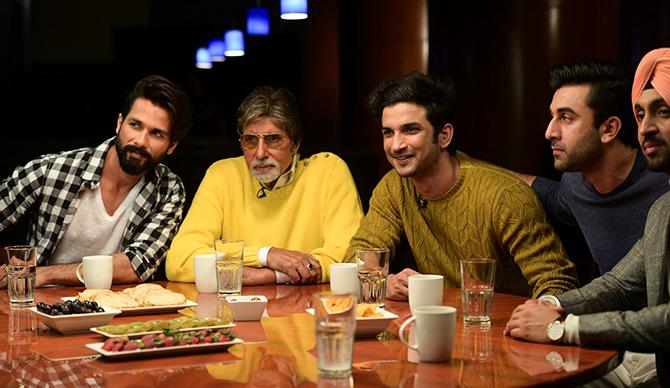 Big B poses with young actors of the film industry Shahid Kapoor, Sushant Singh, Ranbir Kapoor and Diljit Dosanjh...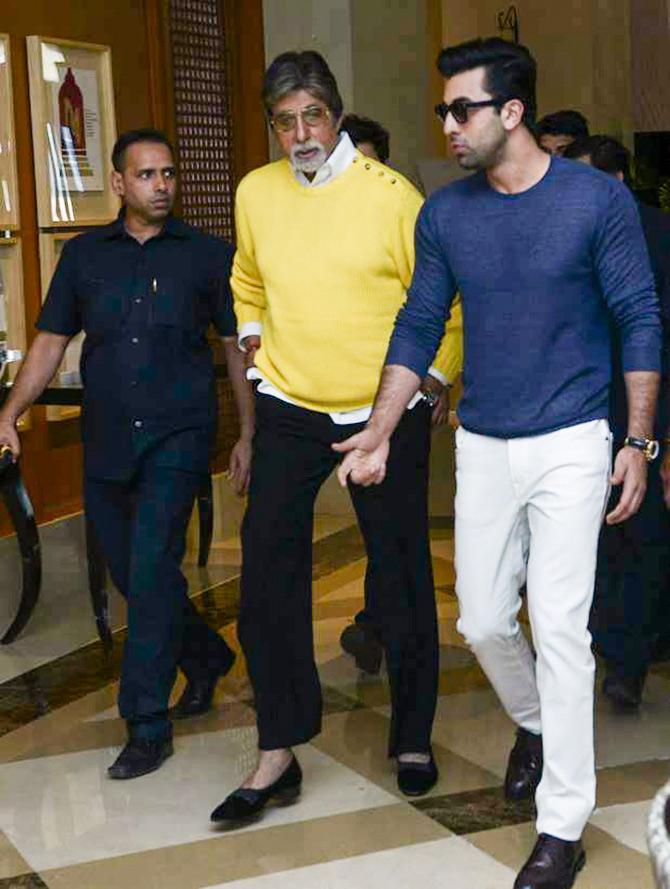 ... And then takes a walk with Ranbir Kapoor.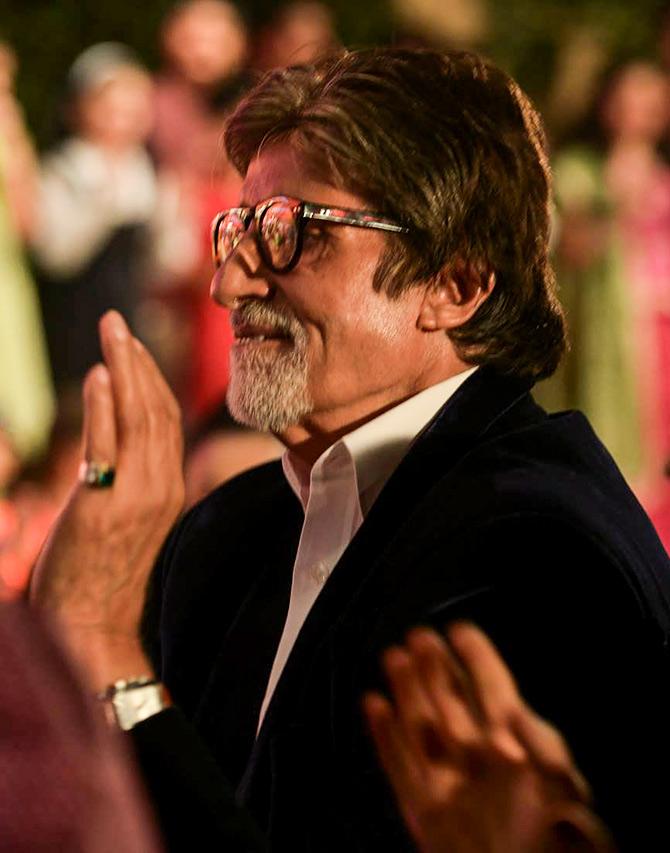 At Aaradhya's annual.
***
Priyanka Chopra's delighted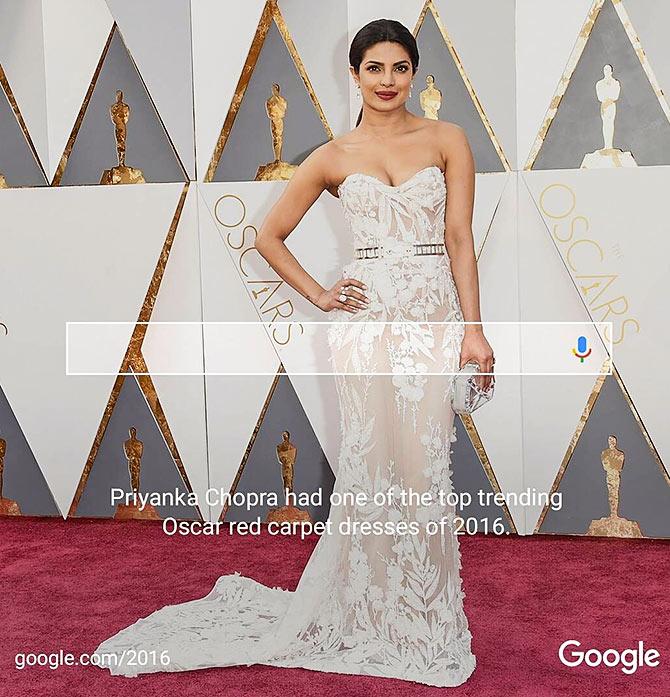 Priyanka Chopra had a celebratory air about her. She posted on Instagram, "So delighted that my Oscar outfit featured in @Google's #YearInSearch! Thank you for the love!"
***
Akshay Kumar reveals second poster of Jolly LLB 2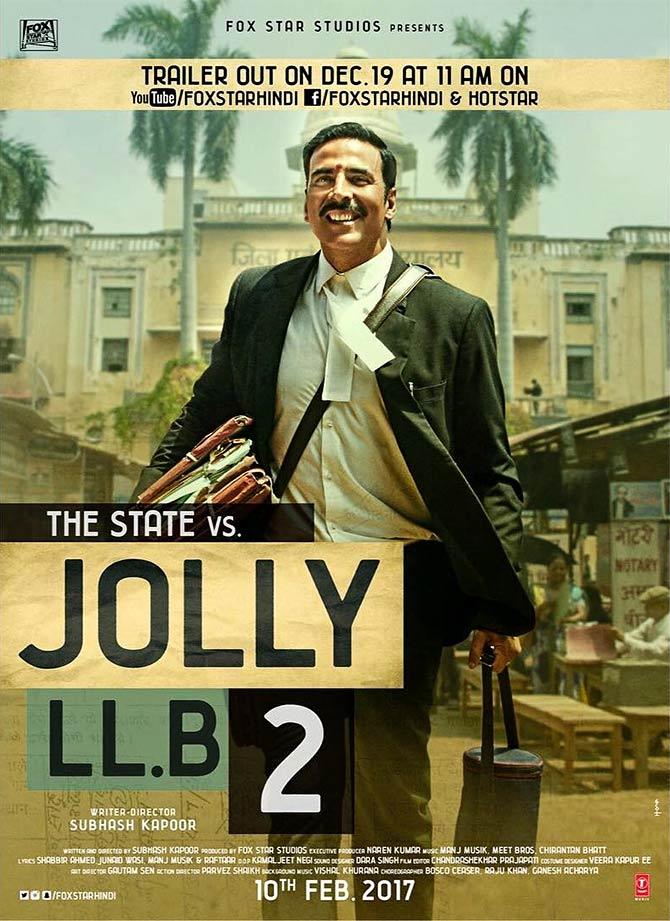 Akshay Kumar posted the second poster of his film Jolly LLB 2 and wrote "JollyLLB2 Trailer ki saari jaankari hai iss 2nd official poster mein! Out On Dec 19 at 11 AM "
***
Shabana Azmi's holidays come to an end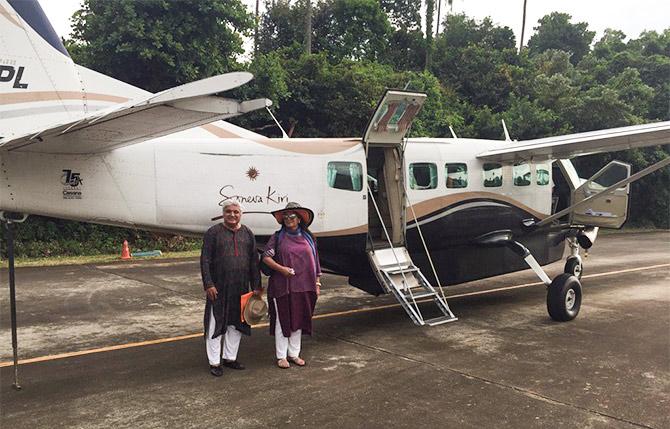 Shabana Azmi shared a picture with hubby Javed Akhtar from the Soneva Kiri Resort in Thailand as her holidays come to an end. She wrote, "All too soon time to say goodbye@Soneva_Kiri Fabulous holiday"
***
Sohail Khan's son Nirvan turns 16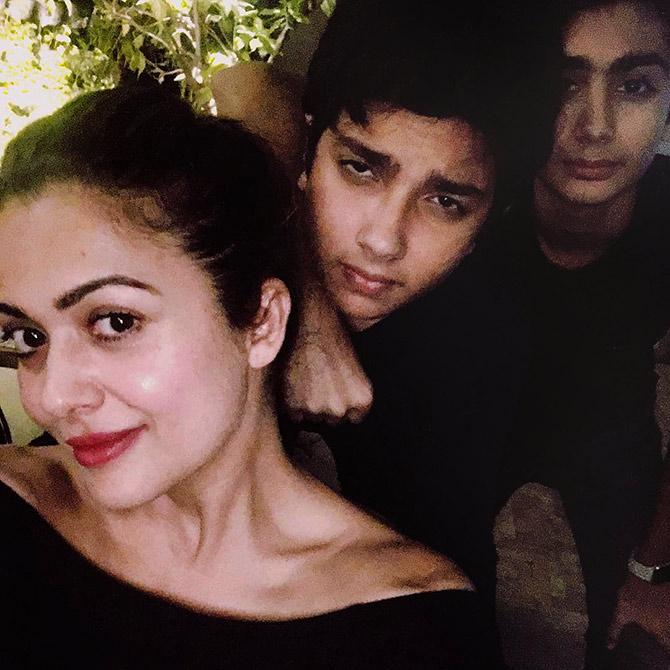 Amrita Arora shared a picture of birthday boy Nirvan and Malaika Arora Khan's son Arhaan. She posted, "Happy sweet 16 my darling @nirvankhan15 #growinguptoosoon"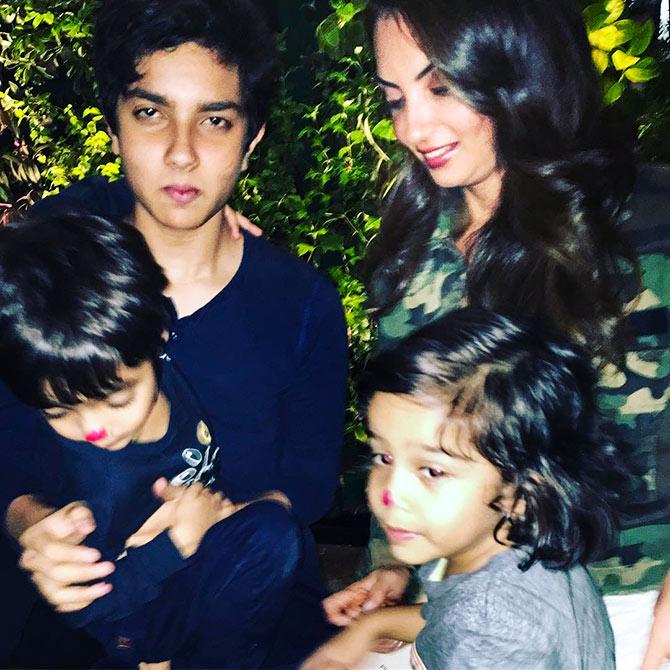 Here is another picture from Nirvan's birthday party with Nirvan and his mother Seema Khan.