Image:
A scene from Soodhu Kavvum
S Saraswathi
in Chennai
2013 brought new talent to Tamil cinema. A new breed of filmmakers gave a contemporary twist to conventional films with their fresh perspective and innovative content.
Several new faces impressed with their performances.
And not to forget the many new technicians, whose excellent work behind the scenes is often ignored.
A rundown of the best new Tamil talent of 2013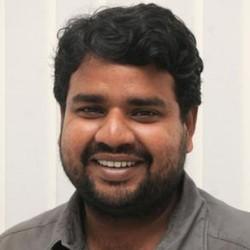 Nalan Kumarasamy -- Director of Soodhu Kavvum
The man behind Soodhu Kavvum, director Nalan Kumarasamy,introduced a new genre in Tamil – black comedy.
Nalan was one of the talents of Naalaiya Iyakkunar, a reality show for aspiring directors; he made several short films before venturing into mainstream cinema.
Soodhu Kavvum was a totally new experience for viewers. The eccentric, unheroic characters, the ingenious plot, the unconventional music, the style of narration, all of it changed the perception that cinema had a fixed success formula.
Nazriya Nazim

Image:
A scene from Neram
Nazriya Nazim acted in Neram, Raja Rani, Naiyaandi
Nazriya was a child artiste in the Malayalam film, Palunku. As an adult, she did some supporting roles before making a successful entry into Tamil films this year.
She has had three releases this year. She acted with debutant Nivin Pauly in Neram, and later with Arya in Raja Rani and Dhanush in Naiyaandi.
She had a brief role in both Neram and Raja Rani, but made her presence felt with her simple, natural charm.
Nazriya is often referred to as the new Jyothika of Tamil cinema.
R S Prasanna

Image:
A scene from Kalyana Samayal Saadham. Inset: Director R S Prasanna
R S Prasanna directed of Kalyana Samayal Saadham
R S Prasanna's Kalyana Samayal Sadham discussed a topic that is still considered taboo in our society - erectile dysfunction.
A bold attempt by the director, whose light-hearted approach to the problem set amidst the fun, chaos and colourful celebrations of a typical Tamil Brahmin wedding, made the film a totally novel experience.
Atlee

Image:
Nayanthara and Arya in Raja Rani. Inset: Director Atlee
Atlee directed Arya and Nayanthra starrer of Raja Rani
The young and talented Atlee, who had worked with Shankar in the making of Enthiran, made a very impressive debut this year with a contemporary love story, Raja Rani.
The film was all about coping with the loss of a loved one and learning to love again. It reminded one of the classic Mouna Ragam.
Yet Atlee managed to make the film pleasant and refreshing with the infusion of a modern sensibility.
A light-hearted entertainer with lovable characters, the film appealed to the new generation and did extremely well at the box-office.
Vishnu Govind - Sree Sankar - Raja Krishnan

Image:
A scene from Pizza 2
Vishnu Govind – Sree Sankar - Raja Krishnan were the sound Designers of Pizza 2
Pizza 2: The Villa is the second film after Sivaji 3D to use Dolby Atmos, an object based sound platform popularised by films such as Life of Pi and Brave.
This talented trio, who were responsible for the remarkable sound effects in Pizza 2, was much appreciated for their extraordinary detailing.
Every sound used in the film accentuated the horror of the suspense thriller.
These youngsters did not believe in using the age-old sounds often used in horror movies, preferring to shoot their own sounds, which sounded incredibly realistic.