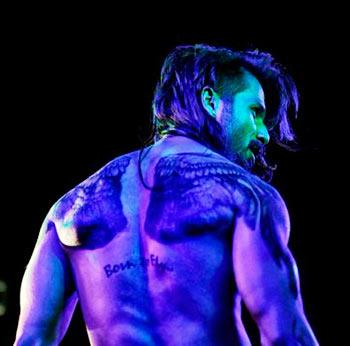 The Supreme Court has refused to entertain the plea of an NGO seeking a stay on the release of Udta Punjab, and asked it to approach the Punjab and Haryana High Courts
"We are not interfering in the matter. We are not going into the merit. Liberty granted to the petitioner to approach the Punjab and Haryana High Court which is seized of the matter," a vacation bench of justices Adarsh Kumar Goel and L Nageswara Rao said.
The NGO had moved the Supreme Court to stall the screening of the film, while another plea by it had prompted the Delhi High Court to direct the producer to modify the promos by adhering to the Bombay High Court order.
The plea filed before the apex court bench sought a direction to restrain the screening of the movie on the ground that it depicted the state of Punjab in a "bad light".
On June 13, the Bombay High Court had cleared the decks for the release of Udta Punjab after ordering deleting of a urination scene and displaying a revised disclaimer as per which the makers would have to delete reference to Pakistan.
The Bombay High Court had also directed the filmmaker to make additions to the disclaimer to the effect that the movie, its characters and the film-makers do not promote the use of drugs and abusive language, and the film is only attempting to depict the reality of drug abuse.
In the Bombay High Court, Anurag Kashyap's Phantom Films had challenged the Central Board for Film Certification (CBFC) revising committee's order of June 6 directing for a total of 13 changes in the movie.
The Shahid Kapoor, Alia Bhatt, Kareena Kapoor Khan and Diljit Dosanjh starrer delves into how a large number of youth in Punjab have succumbed to drugs.