''Why didn't you send a message to this cricketer? It would have been good for your career, for your PR and public image'.'
'This is the kind of advice I would get.'
Richa Chadha shares some shocking truths.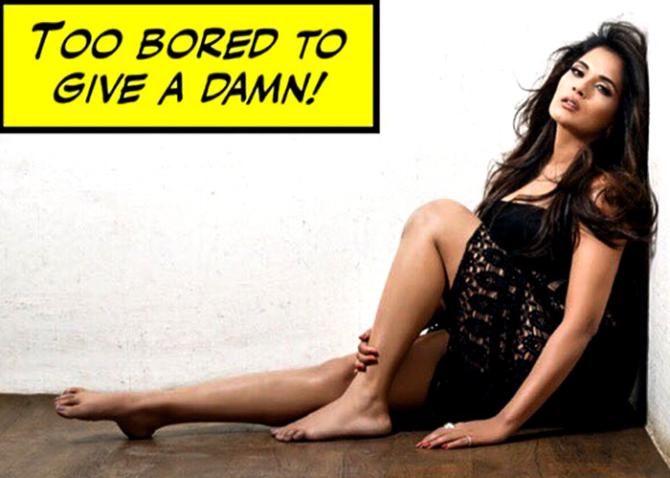 IMAGE: Richa's 'Saturday state of mind'. Photograph: Kind courtesy Richa Chadha/ Instagram
Richa Chadha says outsiders to the film industry are often advised to date actors and cricketers to create an image at the beginning of their career.
The actor says she was advised to do the same when she was a newcomer but she refused.
"When I came to the industry, one PR person told me, 'Send a text message to this actor. Go on a date with him'."
"And I said, 'But he is married!'"
"Then this person said, 'Why didn't you send a message to this cricketer? It would have been good for your career, for your PR and public image'," Richa says in an interview.
"I can't date anyone on a transactional basis. This is the kind of advice I used to get, these are the things that people tell you when you are from the outside world. That's why I have very few friends in the industry."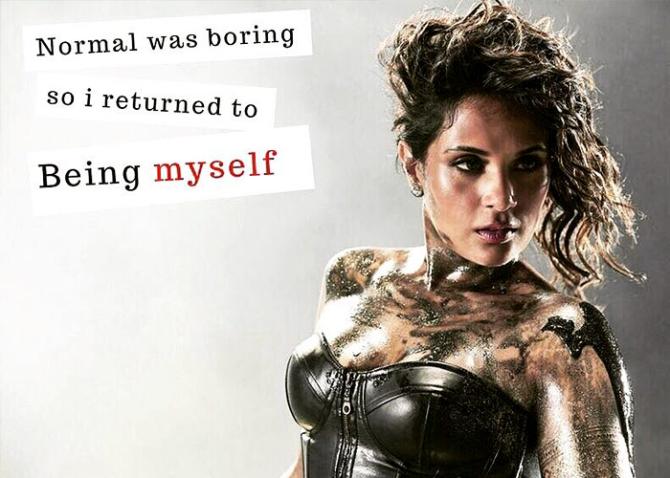 IMAGE: Richa's 'Monday motivation'. Photograph: Kind courtesy Richa Chadha/ Instagram
Though she made her debut with Dibakar Banerjee's Oye Lucky! Lucky Oye, her breakthrough performance came in Anurag Kashyap's Gangs of Wasseypur.
Recalling her initial days, the 32-year-old actor says she managed on her own without an entourage.
"When I did Gangs, I didn't have a manager, a PR or stylist. There were times when I was told that today we have a success party in the evening and I would be like, 'Okay'," she says.
"And then I would go to a mall in Juhu (a western Mumbai suburb), buy a dress, wear it there, go to a salon on the ground floor of the mall, do some make-up... that's how I was managing then," she says.
Richa feels this is the biggest issue outsiders face -- not having anyone who can give them sound advice.
"This is what people don't understand about people who come from outside. We don't have anyone guiding us about these things. We have no inroads into the industry.
"For us, at least in the initial stage, there is no grooming.
"There are no advisors to tell us, 'Don't do this or do this', or that this film will get you typecast, or this film will be good for you. You make your own way here, so it takes time," she says.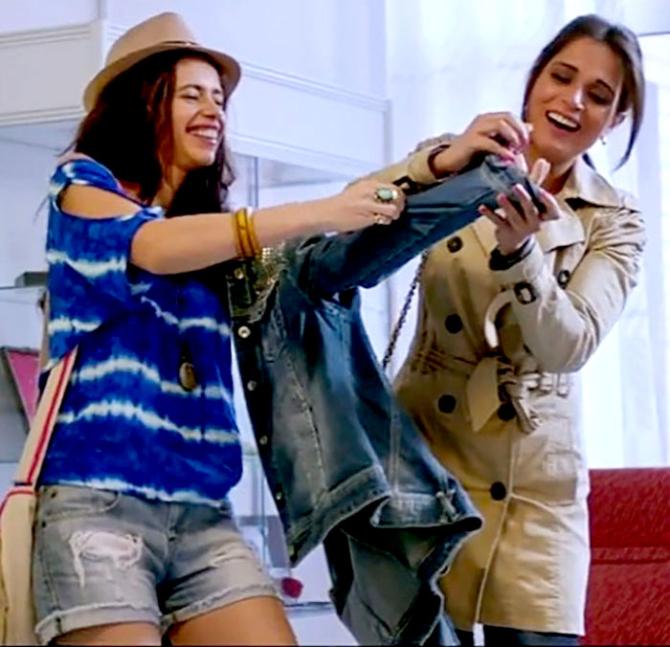 IMAGE: Richa and Kalki Koechlin in Jia And Jia. Photograph: Kind courtesy Richa Chadha/Instagram
The actor is currently awaiting the release of her film Jia Aur Jia, where she stars alongside Kalki Koechlin.
Richa says female actors need to have each other's backs to have longevity in the industry.
"Women don't realise that they need to promote the category, not the brand. I can't keep talking about myself.
"If Sonam (Kapoor) is doing well, I have to compliment her, or if Kangana (Ranaut) is doing well, I have to acknowledge it to promote our category... that's how actresses will get longevity," she says.
"Otherwise, we will keep fighting among ourselves and, in two-three years, some old daddy will come and say, 'I want fresh faces,' and we are out!
"Actors become disposable. I feel female actors have to back each other."
Presented and distributed by Blue Fox Motion Pictures, Jia Aur Jia is scheduled to release on October 27.