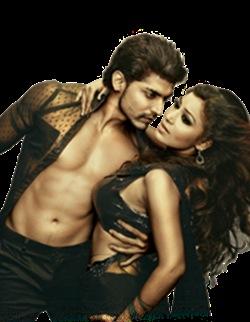 Nach Baliye 6 could have been a great show if the producers focused more on the dancing, according to Paloma Sharma.

Nach Baliye is back with a bang and a brand new lineup.

Judges Shilpa Shetty Kundra, Sajid Khan and Terrence Lewis along with hosts Karan Wahi and Gautam Rode return to the show with 11 new celebrity jodis.

The hosts, however, seem to be using the show partly to arrange a Gautam ka Swayamvar, which, though sometimes genuinely funny, takes things a bit too far.

Nach Baliye 6 stars the likes of Bruna Abdullah and her boyfriend Omar, Masterchef Ripu Daman Handa and his wife Shivangi and the much-loved pair from the daily soap Yeh Rishta Kya Kehlata Hai, Sanjeev Seth and Lataa Sabhrawal, who fell in love on the sets of the show and recently got married.

For the most part, Nach Baliye has some really entertaining performances. Not only do our favourite TV celebs shake a leg, we also get the chance to watch Terrence Lewis do his thing. Lewis put up two high-intensity performances on the show this weekend which, accompanied by some quite fancy effects, made it one hell of a ride.

He also used it as a chance to pull a Salman Khan on the audience and take his shirt off on both occasions.

While the bit with Lewis and the backup dancers holding lights in their mouths was amazing, I really didn't get why Lewis chose to indulge in crotch-grabbing while dancing to Hard Kaur's Bappa Moriya from Anybody Can Dance.

Shilpa Shetty Kundra is all out to brand herself as "thumkon ki devi" and "thumkon ki mallika" and she's told us at least twice that she's
thinner now. Which is all very well and good until we hear "
Soooooooper se Ooooooooooooper
" about a billion times in one episode.
Nevertheless, I can understand the pressure on Shetty-Kundra to compete with the likes of other reality TV judges like Siddhu and Archana Puran Singh.
Coming down to the core of the show -- the dancing -- it needed some more seasoning.
Although Terrence Lewis's performance was excellent, some of the couples could use a couple of dancing lessons. One must keep in mind, though, that these were only the first two episodes where the contestants were introduced.
The best part about the couples dancing together is that even though some of them might miss a beat, they do manage to look cute together. Some couples, though, get too intimate and that makes one uncomfortable.
Speaking of uncomfortable, perhaps the hosts and the judges could keep their clothes on and refrain from excessive flirting since
Nach Baliye
does happen to be a 'family show'.
The jokes between the performances are occasionally funny but are usually outright offensive.
In one of the gags, Gautam is asked to romance Karan. The two are shown kissing (or at least pretending to) and everybody bursts into claps and fits of laughter. What is so funny about two men kissing? Oh right, homophobia is.
Nach Baliye 6
shines in bits. Some of the dances are power-packed and one can see enough potential to know that things will get better.
This could be a great show if the producers focused more on the dancing.
Rediff Rating: