They're so bad, they're good!
Everybody loves Sarabhai Vs Sarabhai.
It has been 11 years since we saw the last episode of the sitcom -- we're not counting the re-runs -- on the upper class family based out of Mumbai.
Maya Sarabhai's (Ratna Pathak Shah) high class sophistication and her taunts to her middle class daughter-in-law Monisha (Rupali Ganguly), husband Indravardhan (Satish Shah) and elder son Sahil (Sumeet Raghavan) pulling younger son Rosesh's (Rajesh Kumar) leg and Madhusudhan' fufa's (Arvind Vaidya) hais, were some of the serial's highlights.
Sarabhai Vs Sarabhai is making a comeback. Not on television, but as the flavour of the year in Indian entertainment, as a Web series on the Star television network's Hotstar video on demand app.
Directed by Deven Bhojani and produced by J D Majethia and Aatish Kapadia, Sarabhai Vs Sarabhai will begin in May as a weekly show, but move to a daily slot.
The show takes a seven year leap -- the Sarabhais have now shifted to a penthouse.
Sahil and Monisha have a son Guddu, but Rosesh is still unmarried.
One of the best parts of Sarabhai was Rosesh's poems, which was so bad they were good!
He had a poem for every emotion and every moment in life.
We welcome the show's comeback with a glance at Roshesh's hilarious poems.


The welcome poem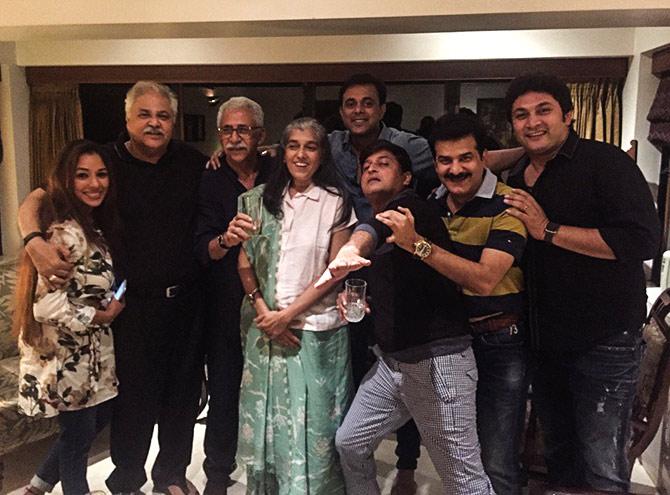 IMAGE: Naseeruddin Shah joins the Sarabhai family for a celebration before they announced the new season of the show. Photograph: Kind courtesy J D Majethia/Twitter
Aaya aaya Sarabhai family phirse machane dhoom
Sabki dhadakne lezim karengi -- dum dum pat pat dum.
Purane namuno ke saath naye bhi honge Hotstar par
Together they will fill the house
Aur house dekhega cute-cute, gulu-gul jaise momma ka brocade blouse. Whooppiiee!
And who can forget these Rosesh poems:
The purse poem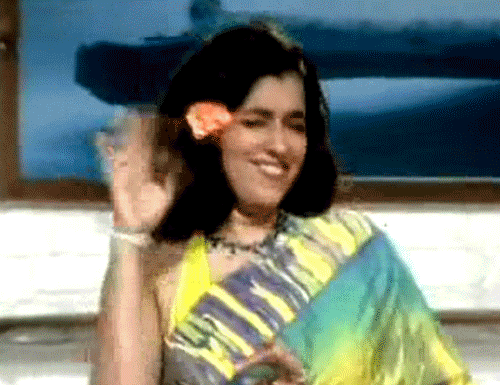 Momma ka purse, jaise hospital ki pyaari koi nurse
Purse mein rakha tissue paper karta hai paseene ka ilaaj
Aur lipstick ho jaise, bhooke hotho ka anaj
Momma ke purse ka hai makhmali sa sparsh
Momma ka purse, momma ka purse.
The political campaign poem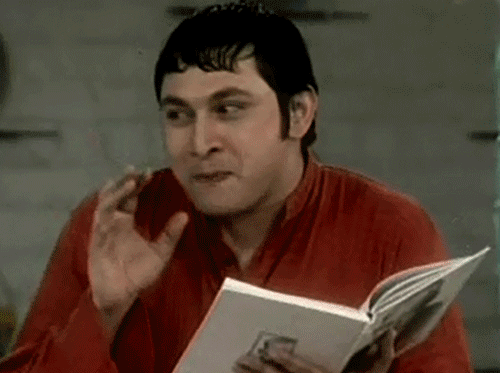 Lakul lagul lakul lagul laal laal lagul lagul jelly
Jelly ke cabaret dancer jaise shareer mein chupi hai unkahi, unsuni paheli
Jelly -- meri momma ka mann, narm, mulayam, meetha
Pasand kare isse harr koi -- Sangeeta, Rita, Nita, Anita.
Jelly gire zameen par to awaaz aaye plup plup
Baccha usme haath maare, to sunai deti hai thup thup
Jelly par kabhi fungus na lage, uska swaad kabhi bhankas na lage
Agar bachani hai hume hamari country
Toh jelly ko banana chahiye iss desh ka pradhan mantri!
The shraddhanjali poem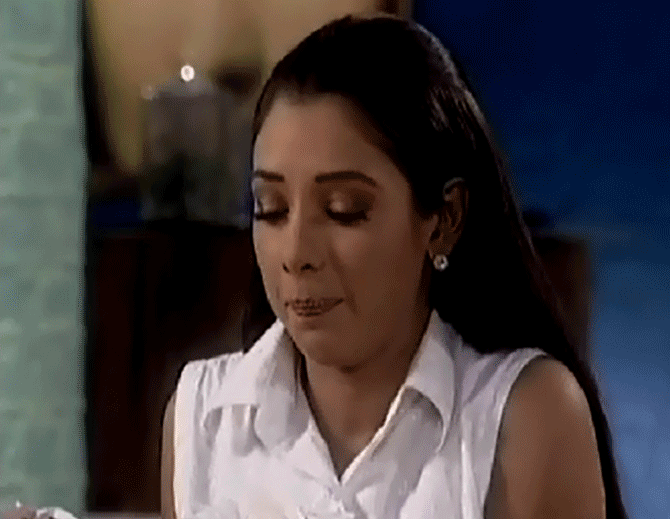 Popat kaka ki aatma ka popat, udd gaya udd gaya udd gaya re
Shristi ke sarjan haar se popat, judd gaya judd gaya judd gaya re
The anniversary poem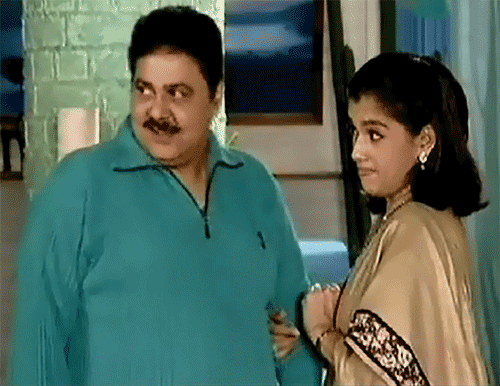 Ek common man ko mili hai pari, jaise cheeku ke saath ho raspberry
Aage aage momma aur peechay peechay daddy, jaise ho Tom and Jerry
Momma hai sweet srikhand aur papa ghee wali poori
Mauka hai khushi ka aaj, momma aur daddy ki anniversary!
The fish poem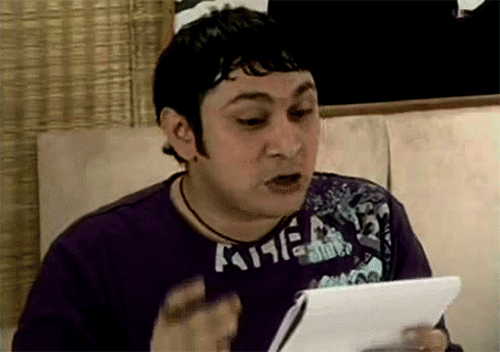 Sone jaisa rang hai tera, aakhe jaise moti,
Laash jaisi dikhti hai jab khuli aankh se soti
Machli bu bu bu bu bu bu bu bu kissi de do choti choti...
The teen-pair dog poem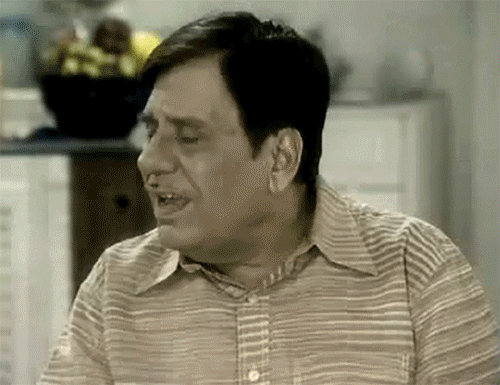 Yeh hai teen pair waala kutta,
Isko kabhi bhagaana nahi padta,
Susu karte waqt use pair uthaana nahi padta,
Yeh hai teen pair waala kutta!
The 'If Indu was a papad' poem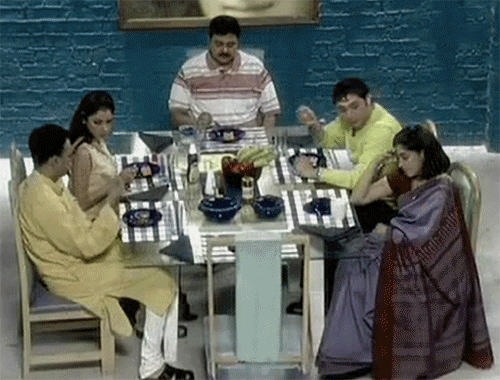 Indu Sarabhai agar papad hote
Toh hum likhte pichle pachpan saal se mashoor -- swadisht, kurkure, sakene mein aasan
Lekin wo to papad... Nahi!
Woh toh hai insaan
Aayega unki 55th birthday party mein mazza
Yahan dinner hoga Italian... Not poori, pulao aur do mishtan farsaan...
The bathroom poem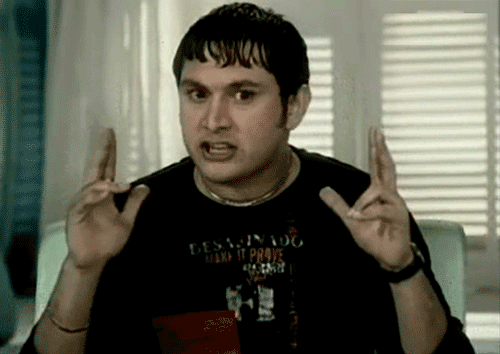 Uff ye kabs, uff acidity, uff ye roz jaana ek ghanta bathroom
Wohi blue tiles ke beech white white toilet
Asmaan ke beech jaise baadal maasoom
The meaning of life poem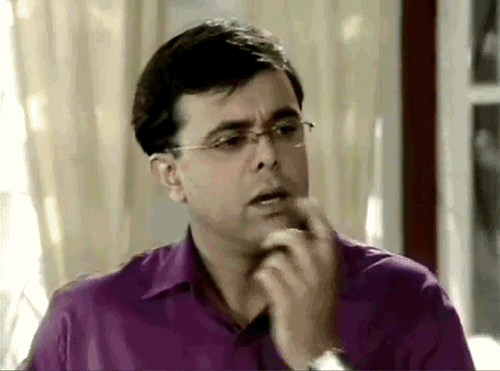 Tum samjho to mujhe bhi samjhana, kyu mera jeevan hai khokla
Pagal baawra sa anjaana... aise baasi khaman dhokla.
The Mom poem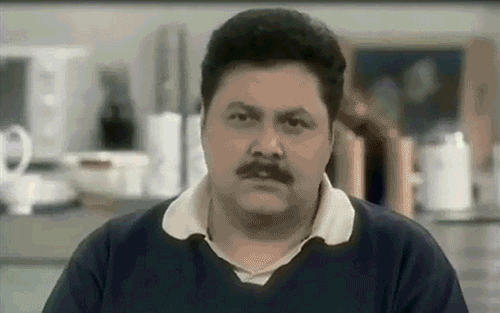 Meri moma Maya Sarabhai, yaani ishwar ki di hui badhaai
Ishwar ki samjhaai hui sachaai, ki duniya maaya se hi bani banaai
Sab kuch hai maya, yeh sofa yeh kaaya
Ishwar ne table cloth bhi hai maya se banaaya
Rista bhi maya, raasta bhi maaya, lunch dinner aur breakfast bhi maya
Maya to sophistication ka pratik hai, thodi contemporary thodi antique hai
Maya to hai mamta ka chhaya, sara pyaar aata always via maaya
Maya hai jeevan ki preyasi, Maya hai jaise dining table ki kursi
Maya hi dudh, Maya hi lassi, phir kaise kahu ki maya chal basi?
The Good Morning poem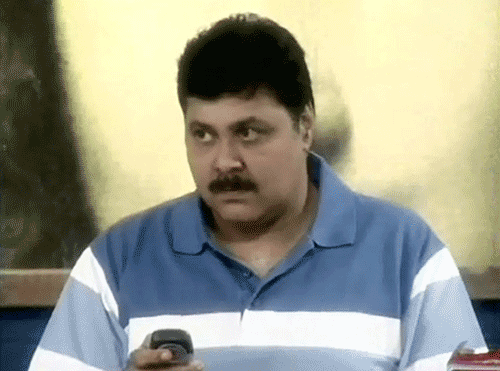 Ghanan, ghanan, ghanan, ghanan,
Badalo se aaya pehla soorya kiran
Datton ke liye dant manjan
aur pet ke liye kayam churan