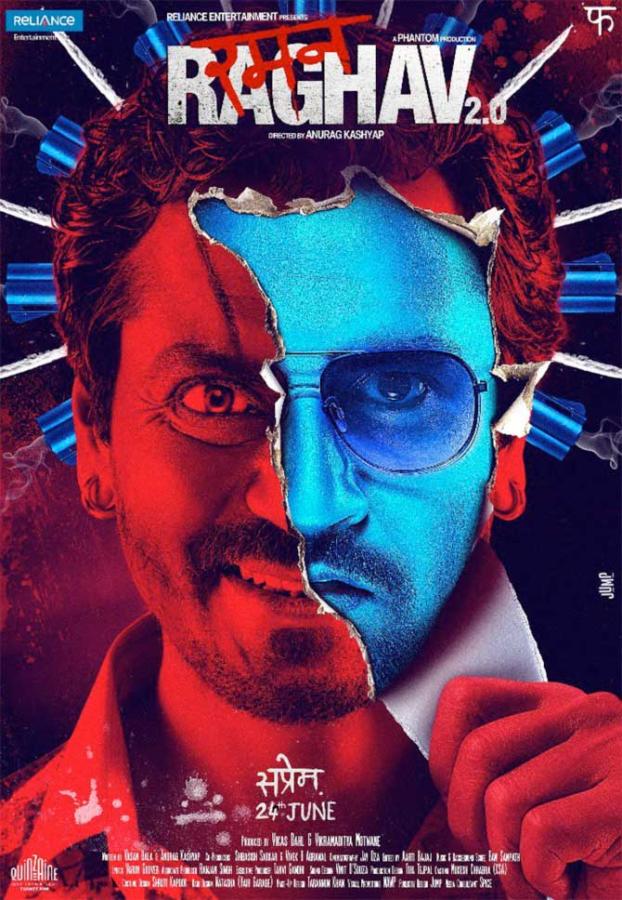 Raja Sen can't wait to see Raman Raghav 2.0.
There's something about the way Nawazuddin Siddiqui says the word 'lomdi.'
He does so right in the opening seconds of the theatrical trailer for Anurag Kashyap's new film, Raman Raghav 2.0, and one is hooked right there.
Nawaz might have played many a maniac, but he is a fine enough actor to always bring something new to the table, as well as to immediately ground the film in a kind of exaggeratedly earthy reality -- which he does as easily as by using the Hindi word for fox.
For Nawaz, the possibilities this time around are truly exciting.
Kashyap's film -- which looks to be a revisionist modern-day retelling of the serial killer's life -- should be an ideal playground for Nawaz to unleash some fresh hell and make sanitised audiences shiver.
Even if this is a serial-killer film about Nawaz's Raman Raghav, however, he isn't alone.
Masaan star Vicky Kaushal is a drug-addled cop trying to shake off his own demons while in pursuit of Raghav.
Both actors look exceptionally well cast, and the trailer shows off Kashyap at his quirkiest -- be it in the lines where Siddiqui is naming a young victim Pocket, so that killing him means he's merely picking a pocket, or a smashing moment where Kaushal has his gun trained at someone who dies, and Kaushal's first reaction -- instead of looking at the freshly-shot girl or looking for the killer -- is to look at the guy next to him, as if to say whoa.
In a Kashyap film, ironic detachment is always just a glance away.
Raman Raghav 2.0 looks solid.
Based on a copycat serial killer inspired by the original Raman Raghav -- who, in turn, had inspired an early Sriram Raghavan film -- this new film looks to be, in every way, its own beast.
It looks pulpy, meaty, down and dirty and, quite honestly, I can't wait to see it.
Raman Raghav 2.0 will premiere in the Director's Fortnight section of the Cannes Film Festival and will release in theatres on June 24.