He also wants Katrina in the cast.
Subhash K Jha gives us the latest...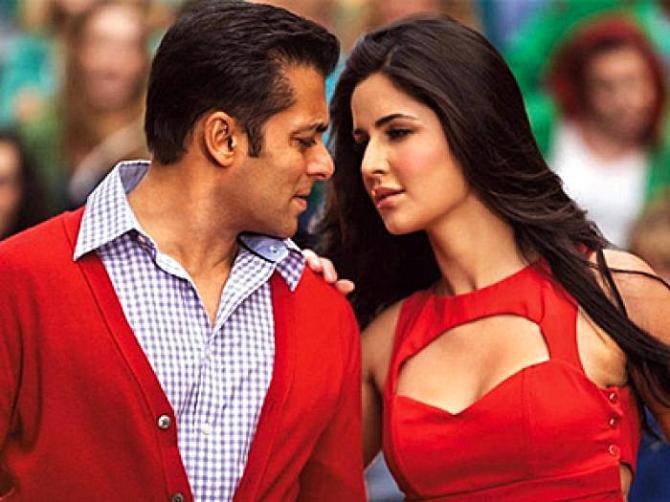 IMAGE: Katrina Kaif and Salman Khan in Ek Tha Tiger.
Producer Ramesh Taurani, who has been relentlessly pursuing Salman Khan to do a film for him, has finally got his wish.
But at what cost?
According to sources aware of the development, Salman has agreed to do Taurani's Race 3 at a very steep price.
"Salman has asked for 70 percent of the profit share for Race 3 as his remuneration. He has also asked for the full satellite rights of Race 3. But that is still under negotiation," the sources tell me.
This is not the first time Salman has asked for such a mode of payment.
Yash Raj Films apparently agreed to a similar percentage of the profits and satellite rights for Ek Tha Tiger before Salman agreed to work with YRF.
Prior to Ek Tha Tiger, Salman refused every Yash Raj offer over the remuneration issue.
Katrina in Race 3?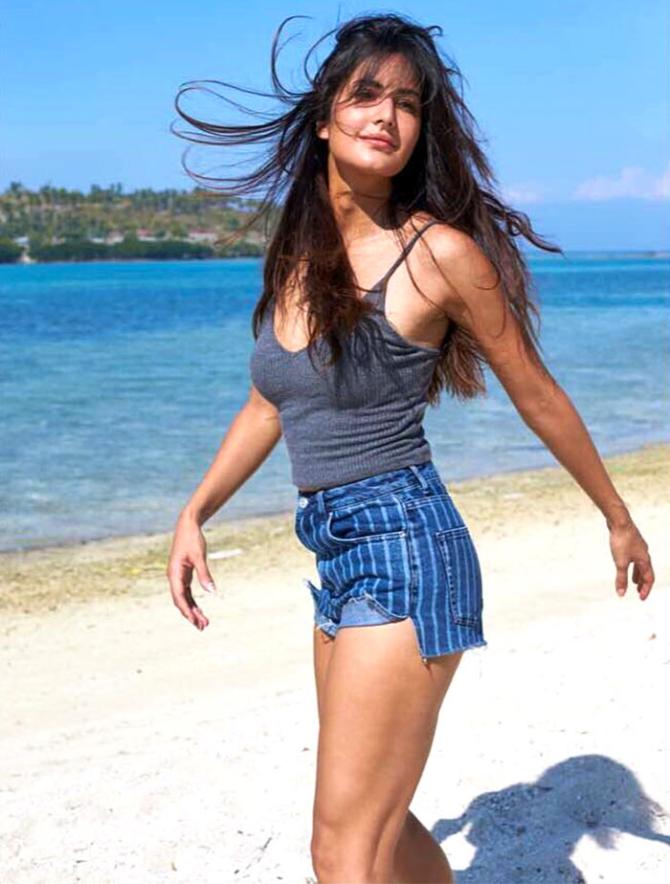 Photograph: Kind courtesy Katrina Kaif/Instagram
The Race franchise grew bigger when Salman decided to take over the leading man's part from Saif Ali Khan who starred in the first two films in the series.
Taurani has now dropped directors Abbas-Mustan and opted for Remo D'Souza to helm Race 3.
I hear Katrina Kaif is being added to the cast of Race 3.
The film already stars Jacqueline Fernandez as one of the leading ladies.
According to a source, "There are three leading men and two leading ladies in Race 3. Salman is very keen to get Katrina on board."
"Salman has a say in every department of Race 3," a source close to the project tells me, "from the casting to the music to the locations."
"If he wants Katrina in the film, she is bound to be in the film."