The latest Hollywood updates.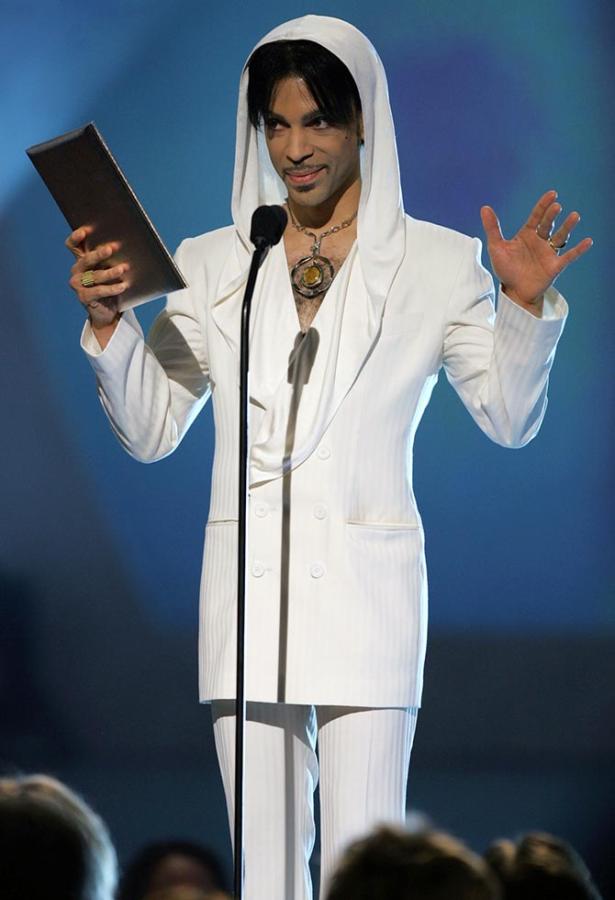 IMAGE: Prince at the 31st Annual People's Choice Awards in 2005. Photograph: Frank Micelotta/Getty Images
Speculation about the reason behind Prince's sudden death is rife and there's a new angle to it: a recent report says he was living with AIDS.
According to a source, the Purple Rain hit-maker 'was in bad shape.' He was allegedly diagnosed HIV positive six months ago, reports News.com.au.
Reportedly, doctors told the legendary singer that his blood count was unusually low and his body temperature had dropped dangerously below the normal 98.6 degrees to 94 degrees.
Adding to that, the Little Red Corvette singer was totally iron-deficient, often disoriented and rarely ate anything.
Prescription painkillers were reportedly found in Prince's possession when he died in his house in Minnesota.
As TMZ.com reported, the 57-year-old was spotted at his local Walgreens pharmacy a few hours before he died on April 21 at his estate in suburban Minneapolis.
TEXT COURTESY: ANI
***
Beyonce asks JayZ to sign new post-nup with no cheating clause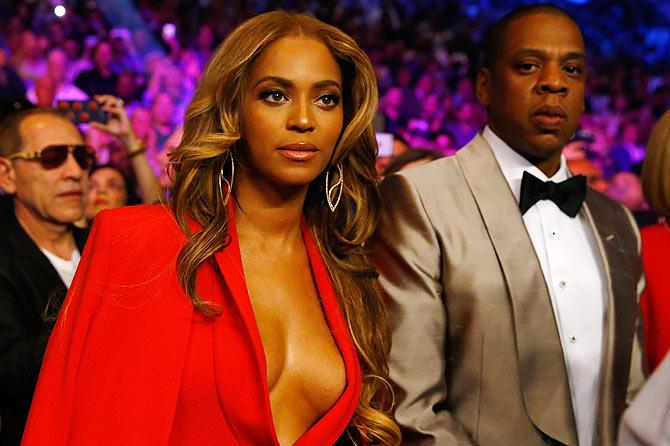 IMAGE: Beyonce Knowles and Jay-Z attend the welterweight unification championship bout at MGM Grand Garden Arena in Las Vegas, Nevada. Photograph: Al Bello/Getty Images
Pop star Beyonce has reportedly asked her husband Jay Z to sign a new post-nuptial which includes a cheating clause.
Beyonce, 34 and the 46-year-old rapper's marriage has hit a rough patch in recent years because of his alleged infidelity. The diva has seemingly found a way to make sure that her husband won't be unfaithful anymore, reported HollywoodLife.
Beyonce once left Jay Z and he made some effort to win her back. The mother of one agreed to forgive him, but under one condition: He had to promise that he would never cheat on her again.
'Jay Z really thought he was going to lose Beyonce. She did leave him and got her own place for a while, but he managed to win her back with a lot of begging and a lot of promises,' a source said.
'She knows money talks when it comes to Jay and the word is she made him sign a whole new pre-nup (post-nup) when she agreed to take him back,' the source added.
'Supposedly there's a cheating clause in it that gives her more than half his fortune, he'll be left with practically nothing if she catches him cheating and decides to divorce him, if that doesn't make him keep his pants on nothing will.'
Beyonce recently released her surprise album Lemonade in which she told a story about a cheating man, which was presumably her husband.
In her song called Sorry, the singer said that the man had an affair with 'Becky with the good hair.'
People have since linked the lyrics to some famous names like Rita Ora and Rachel Roy, alleging them to be the rapper's mistresses.
***
Lady Gaga teams up with Elton John for clothing line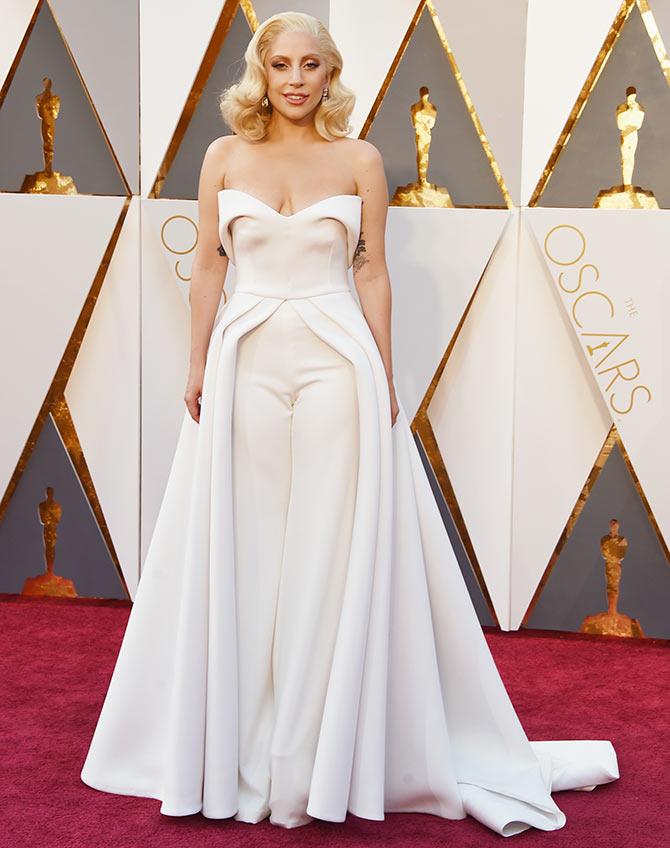 IMAGE: Lady Gaga walks the red carpet at the 2016 Oscars: Jason Meritt/Getty Images
Lady Gaga and music legend Elton John have teamed up for a clothing line called Love Bravery.
The pop icons have collaborated on a range of limited edition clothes and accessories with American chain Macy's, with 25 per cent of each purchase supporting the charities championed by the celebrities, the Born This Way Foundation and the Elton John AIDS Foundation, reported People magazine.
With input from Gaga's sister Natali Germanotta and designer Brandon Maxwell, the line reflects both artists' style and music, and features bold colours, prints and edgy looks.
'It's an honour to team up with Sir Elton John to create this line with Macy's,' Gaga, 30, said. 'We need to make the world a kinder and braver place where men and women everywhere are empowered to live with compassion.'
The clothing range includes sleeveless T-shirts, crop tops, sweatshirts, tops with metallic lettering, and scarves printed with piano key graphics.
There's also a collection of fun accessories such as, beanies, keychains, enamel pins, patches, clutches shaped as sunglasses and hearts as well as Neoprene backpacks printed with the word 'love'.
About the line, John, 69, said that he liked the concept of fusing who you are on the inside with what your wear on the outside.
'Love Bravery is about the compassion on the inside to understand someone's fears, and the bravery on the outside to stand up for them, and for yourself: to accept others for who they are and to be who you want to be.'
'So I'm thrilled we are collaborating on this project and delighted Macy's understood our dream to connect with people this way,' he said.